6 Clever Solutions for Cleaning Windows
A dirty window is just like having no window at all. Can you imagine a house without any windows? They are the best things that light up your home and connect your house with the outside world. 
Cleaning a window can be a hefty chore. If not done correctly, you can even end up with a scratched window, which is worse than getting dirty. So here some cool tricks from Cleanzen to help you make your windows real clean and shiny.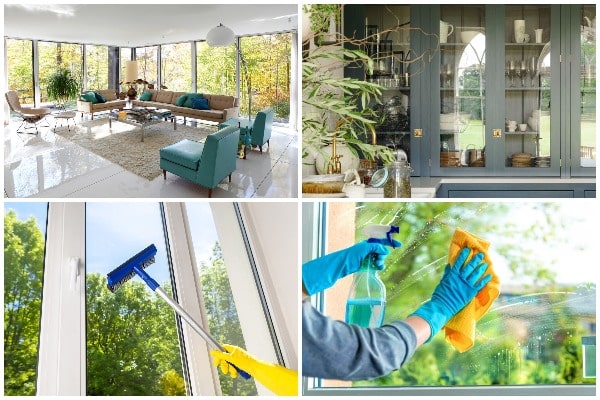 1. The Right Tool
Are you using some cleaning agent with a paper towel to clean those beautiful windows of yours? Then you should stop right away. The paper towels are probably one of the main reasons for those streaks and scratches you are seeing.
Try using a squeegee to clean the glasses. You quickly get yourself one of those forms either online or from your local market. They are super easy to use and efficient as well. Your windows will look good as new every time you clean.
2. Antistatic Antiseptic 
Are your window blinds getting all dusty? Are you tired of cleaning them again and again? Here is a cool trick you can use. Try getting yourself an antiseptic spray. They not only repel germs but also can prevent those blinds from creating static electricity. Spray the antiseptic all over the blinds, and you will find a lot less dust stuck on them.
3. Mind the mildews
You might often find mildew spots on your windows. They can be very stubborn to disappear. A simple bleach-detergent concussion is super helpful for this case. 
Take a spray bottle with one quart of water. Mix 4 ounces of bleach and 1 ounce of detergent into the bottle and shake to mix. Spray the concussion all over the wooden frames, and you can say goodbye to those mildews for good.
4. Wax the window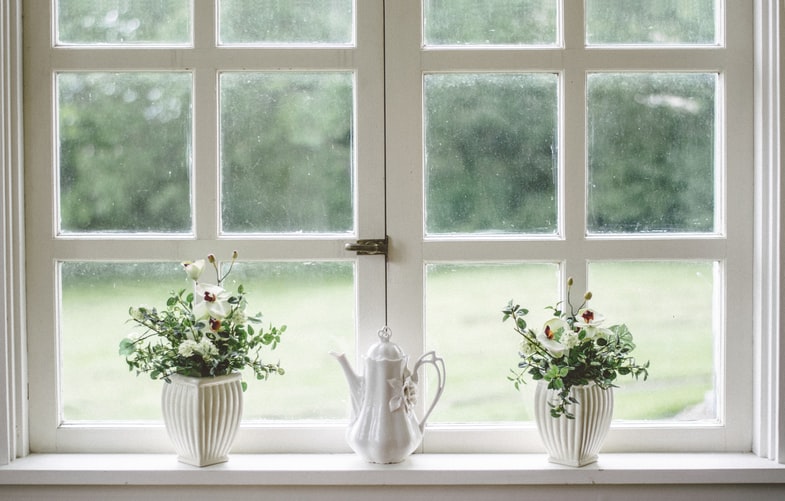 If you find the outside of your window now and then, you can use floor wax in this case. As the outside of your window is more exposed to the environment, it is more prone to catch dust. 
Get your hands on some floor wax that you can easily find on markets both local and online if you don't have it. Coat a layer of wax on the outside glass surface, and that should do the trick. No more dust particles would be able to stick to your beautiful window.
Also Read: Top 5 Benefits of Window Tinting for Your Home
5. Climate Control System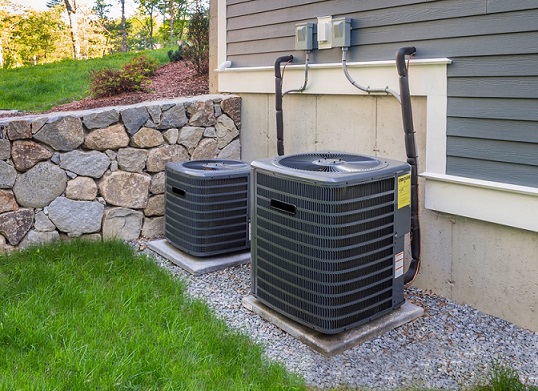 You might be surprised to know, but your house climate control can also cause the window to get dirty. You should change your air conditioner or your heater filter if you are often facing dust on the inside. It will not only reduce the internal dust for your windows but also increase the lifetime of all the other furniture.
6. Shabby Screen
Window screens often tend to get dirty if you have them installed. The easiest way to clean them is first to remove them and take them outside. Pick the scenes by holding them by a corner and keep them at an angle. Then using a soft bristle brush, you can scrub both sides to end up with clean and fresh window screens.
Conclusion
Windows are one of the essential parts of your house. They often get dirty and are pretty tricky to clean properly. But you can now use the tricks on the article to have clean and sparkling windows in no time.