Top 5 Benefits of Window Tinting for Your Home
Is the summer sun causing suffering in your house? When the heat gets too much and you feel like you can't escape, the only option is to crank the AC up to full. However, this uses a lot of power, which equates to cost, and you need to know the alternatives. 
One method with a great return on the investment is to tint your windows. Read on as we discuss the many benefits of window tinting.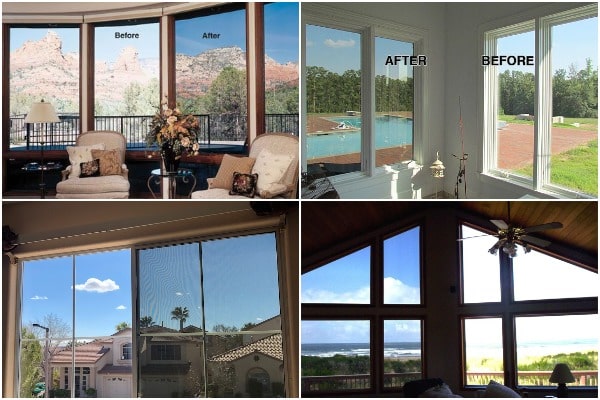 UV Protection
A home window film can protect your interior from the glare of the sun. By blocking its harmful UV rays, you are protecting the health of yourself and your family. UV rays are known to cause skin cancer and can cause wrinkles and premature aging. 
In addition to this, UV rays can also cause color fading and bleaching in furniture and fittings. If you want to keep your interior looking fresh for as long as possible, then residential window tinting is one way to do it. 
Boosts Security
Adding home window tinting makes it much harder to see inside your home from outside. This element of privacy also adds a lot of security. People can not see the valuables or items inside and will not be tempted by their contents. 
In addition, would-be intruders have less chance to see who is in the property. If they have been looking around the neighborhood for easy targets, not knowing if people are home or not is a great deterrent. 
Energy Efficiency
A house window tinting can reduce the UV rays entering your home, it also reduces the associated heat from the bright sun. This means that your house has a temperature that is easier to control. This means less air conditioning, which results in a reduction in your energy bills. 
If you live in a hot climate, you will see energy savings appear quite quickly. For others, the low cost of installation makes them a great long-term return on investment. 
Glare Reduction
Direct sunlight can really impact your leisure time. Anyone who has squinted to see the television through flecks of light and reflections will know the struggle. Very often, even closing the curtains can fail to prevent this. 
Window tinting services can advise you on the best choice, depending on the level of glare and where your screens are situated. You can also expect a reduction in heat within the home, making your experience all the more pleasurable. 
Aesthetics
Finally, tinting home windows just look great. It can increase your curb appeal, which is the term real estate agents give to the first view of your home. If you are looking to sell, this can drastically increase the chance of attracting a buyer. 
Also Read: A Step-by-Step Guide to Painting Your Window Frames
Benefits of Window Tinting
Now you understand the benefits of window tinting, discuss them with a specialist. You will see just how good the return on investment can be once you get a quote. Before long, you will have a cool home and a cool head this season. 
If you enjoyed our article, visit the rest of our blog. We have everything from finance to home improvements to help build your dream home this summer!