If you're looking for a place to temporarily store some of your belongings, consider renting a self-storage unit. While this can be a great decision in many cases, it's crucial to understand what items are not allowed in these units as they could potentially cause severe damage or even lead to hefty fines. Read on to find out what you must avoid when storing things in a self-storage unit.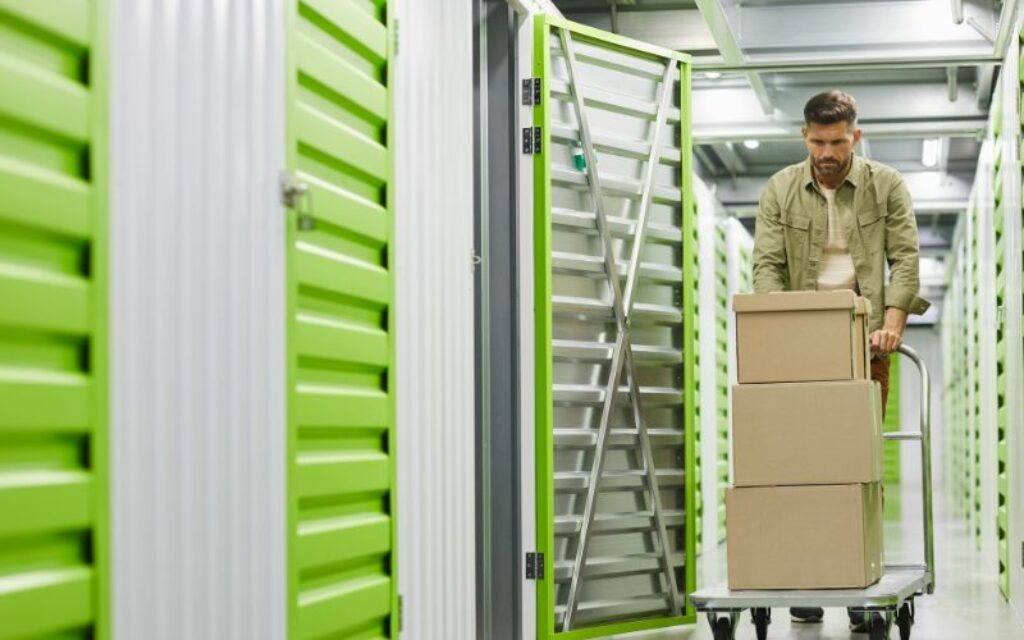 Three Reasons to Use Self-Storage Units
Self-storage units come in handy when you need to store away objects quickly and don't want them taking up space in your home. Here are a few situations that might call for using one of these units:
You Need Additional Space
Clutter can be an eyesore and make any room disorganized or chaotic. Self-storage units provide additional space if you're overwhelmed with excess items in your home. You can store away furniture, clothing, seasonal decorations, and other items you don't have room for at home.
You Have a Remodeling Project
If you decide to remodel a room or your entire home, a self-storage can be beneficial for keeping any belongings that could get damaged during the project. This way, you won't have to worry about anything getting ruined and can focus solely on the task at hand.
You're Moving
Moving can be incredibly stressful, and having a place to store away items in a safe and secure location can make things much more manageable. Self-storage units are perfect for storing boxes of belongings while you get settled into your new home or apartment. The rental period is typically flexible, so you can always extend your time if needed.
Also Read: Why Self Storage Is A Smart Move
What Self-Storages is Good For
Now that you know when to use self-storage units, it's important to note the appropriate items to store in these facilities. Below are items you can keep safely in a self-storage unit.
Household Appliances
Most self-storage facilities are great for storing large appliances like refrigerators, stoves, and washers and dryers. These units are typically climate controlled, meaning they will stay warm in the winter months and cool during the summer. They also have security measures to ensure your items are safe and sound.
Furniture
Whether you're remodeling or need extra space, self-storage units can be great for storing furniture that won't fit into your home. They have plenty of room to accommodate all types of furniture, including large couches and chairs, beds, dressers, desks, and more. For best results, make sure to use covers or wrap any wooden furniture items in heavy-duty plastic to protect them from moisture and dust.
Sporting Equipment
A self-storage unit can help store all of your gear if you're an avid sports fan. From golf clubs and tennis racquets to sleds and skis—you'll have plenty of space for keeping all of your sporting equipment in one place. You can also store bulky items like bikes or kayaks for the winter.
What Not to Keep in a Self-Storage Unit
The items below should never go into a self-storage unit:
Perishable Products
Any food or perishable product should never be stored in a self-storage unit. Not only will the items become inedible, but they'll also attract pests and rodents, which could potentially cause damage to other items in the unit. For items like canned foods or bottles of wine, always check with the facility beforehand to make sure they approve of such items being stored.
Flammable and Combustible Items
Flammable or combustible material (paint, propane, gasoline, etc.) should never be in a self-storage unit. Not only is it a safety hazard, but the facility manager may also charge you with reckless behavior if they discover such items in your unit. You should also avoid storing items like fireworks or other explosive materials.
Valuables
Although self-storage units have security measures to protect your items, it's not advisable to store valuables like jewelry or cash in these facilities. For the best protection, you should always store such items in a secure safe at home or in a bank vault. Getting insurance for these items is also a good idea.
Animals
This one should be a no-brainer, but you should never keep any animal in your self-storage unit. It is cruel, and most storage facilities have strict policies against this behavior. If they discover an animal living in the unit, they can take legal action against you. You should always take care of pets in a safe and humane environment.
Hazardous Materials
Hazardous materials such as chemicals, paint, oil, and gasoline should never be in a self-storage unit. Not only is it dangerous for the facility staff and other tenants, but it can also damage any items stored next to these substances. If you need to store such items, consider contacting your local government or hazardous waste disposal company for the correct disposal methods.
Stolen Items and Weapons
Anything against the law should not find its way into a self-storage unit. You could face charges and legal penalties if you are found holding anything illegal items. Make sure every item you put in a self-storage unit is yours. Firearms and ammunition are also not allowed in storage units whether or not they are licensed.
Self-storage units can be great for storing items like furniture and sporting equipment, but certain items should never be kept in these facilities. Perishable products, flammable and combustible materials, valuables, animals, and hazardous materials should all be avoided when storing items in a self-storage unit. By following these guidelines, you'll ensure that your items are stored safely and securely.