Beautify Your Kitchen With These Ideas
Whether you are looking for a new house to buy or skimming through remodeling ideas, your kitchen can be a real gamechanger!
As much as you'd want to ignore it but having an aesthetic kitchen does make your life better. You run through your routine chores much quickly and enjoy them as well. But, to have a lovely kitchen, you don't always have to put a dent in your wallet.
Through some creative ideas and a bit of hammering, you can change the look of your kitchen as well. Here are some cost-friendly ideas that may be just what your kitchen needs.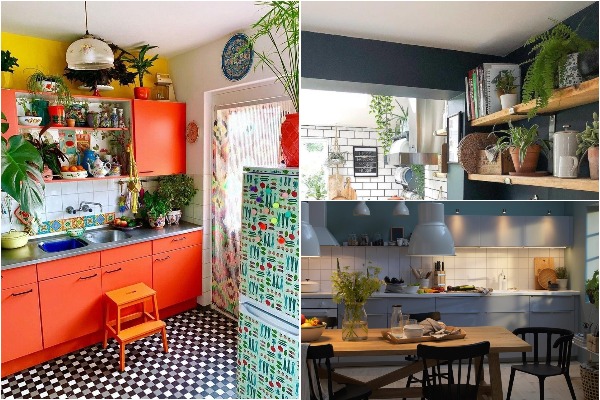 Relocate Equipment
The true design of any kitchen starts from the hardware and equipment. Have you always wanted the sink to be by the window? Well, now's your chance!
Before you jump into the aesthetic details, you want to focus on the user-friendliness of your kitchen. Have the dishwasher installed next to the sink or cutlery rack, leave out space for the fridge, and have a counter made for quick dining. 
Your kitchen's basic remodeling doesn't fall heavy on your savings and gives you the biggest difference you'd like to feel. 
Countertops
Countertops are the very first thing to catch the eye when one walks into a kitchen. The cleaner and clearer they are, the more spacious and elegant your kitchen looks. 
Ideally, quartz, marble, and concrete are excellent material choices for countertops. With each of them having its pros and cons, concrete countertops still beat it by being the cheapest and most durable option.
You can narrow the gaps with marble or quartz countertops by finishing the concrete ones with the best countertop paint 2021. 
Newly installed or refinished countertops make your kitchen more welcoming and a comfortable place to work in. 
Appliances
No chimney smokes without the proper appliance. In a busy routine, you need to catch a quick coffee, sandwich, or grab a cold beverage. 
When it comes to appliances, the number of useful appliances you have outweighs having many. So, save yourself some juice in your purse and get the appliances that you need the most.
Is it the dishwasher, a new fridge, an electric oven, or even a dryer? 
Making out what appliances will go into the kitchen at the time of remodeling makes it easy to keep them out of sight. You can fit them in drawer or cabinet spaces as you please.
Cabinets
Your kitchen is never really complete without the installation of classy cabinets. And by classy, I mean something that complements the theme of your kitchen. 
Your old cabinets may have hanging doors or visible dents. And perhaps that's the reason why you've never got that exciting look from your kitchen that you'd want. 
However, cabinets have many varieties and can be expensive. But you can play it short by refinishing your old cabinets or restoring an aesthetic piece from an old-store. 
Having more cabinets means more storage space to keep things out of sight. And that's never a bad thing!
Also Read: 6 Awesome Mini Kitchenette for Small Kitchen
Ambiance
No matter how well you set up space, it never really stands out without the proper lighting. And your kitchen is not exempted. 
Save up some money from detailing your garage and invest in a cool light theme for your kitchen. It comes cheap and is the biggest instant difference you can make to your kitchen. 
A series of under-cabinet lights to illuminate the countertops is a must-have in every kitchen. But be mindful not to dim the lighting too much. 
Plants
Once you're all set with the renovation of your kitchen, a touch of plantation takes things to another level. 
The best thing about having plants in your kitchen is that you have a wide variety to choose from. You can not only have flowers and indoor plants but herbs as well. The extra savory smell of herbs with the delightful colors is all you need to start the day right. A box of growing mushrooms would be a great countertop addition. Mushroom grow kits are easy to maintain indoors as they love moisture and don't need much sunlight. In as early as two weeks, you will start seeing baby mushrooms if you do things correctly.
It's important to match plants to the background color of your kitchen. ThatPainter.com has a plethora of options that complement plantations in a kitchen. 
Ending Thoughts
The true renovation of any kitchen starts with an idea. You can't just rush into things and expect them to work themselves out. 
With the above tips, you now know that renovating your kitchen might not be that expensive at all. But, it will be the best investment you make on your property this year. And there are many benefits like adding the house value, improving your living, making your house more welcoming, etc.