6 Factors to Consider When Choosing Roof Replacement Companies
With home ownership comes to a great many cares. 
That includes the occasional need for roof replacement, whether because of storm damage or simple wear and tear and age. When that time comes, it's important to check out the best roof replacement companies to do the job. 
To help you out, we've put together this shortlist of six factors you should consider when hiring a roof replacement company.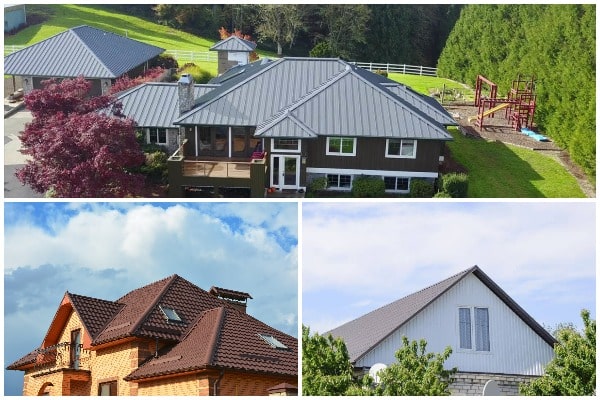 1. Hire a Licensed Professional
This should probably go without saying, but when choosing roof replacement companies, always hire a licensed company. 
This means doing a little homework before you greenlight a company to do the job. Check their track record, and ensure they've been around long enough to have the requisite roof replacement experience. 
Be sure to read online customer reviews, too, so you know what you can expect from a roof replacement contractor. Avoid any company that sounds like a fly-by-night scammer. 
2. Make Sure They're Insured
Again, this one should be obvious. But it's a point that can't be stressed enough. 
Replacing old roofs is a tough business, and accidents can happen. Experienced companies know this, and they carry the appropriate insurance. So make sure that a prospective roof replacement company has the proper insurance before you hire them. 
3. Go Local
You must hire a local company for your roof replacement. 
So don't settle for an out-of-town company to handle your roofing. Hire a local contractor, as this service, to manage your roof replacement. 
Local companies have a nearby office, and they're ready to make quick fixes if something should happen to your roof later on. Plus, you can avoid the travel charges that more distant contractors will tack on.
Also Read: The Roof Is on Fire! 5 Main Things That Cause Roof Damage
4. Avoid Hidden Costs
Replacing residential roofs isn't cheap. 
That's why it's crucial to establish a reasonable budget before you begin. Comparing replacement fees for different companies helps you find one that's willing to work within your budget. 
Make sure you get a list of general prices and materials costs before a contractor begins. And look for any hidden fees. 
5. But Don't Be Cheap
Finding a reasonable and inexpensive contractor is essential. 
But going cheap and nasty can hurt you in the long run. Finding the most affordable contractor, who tells you only what you want to hear, can be a severe mistake. 
A cheap, less reputable contractor can end up causing problems that need to be fixed later on. Ultimately, this means you could spend even more money in the long run. 
So concentrate on finding a reputable contractor, even if they're not always the cheapest in town. 
6. Find a Contractor Who Offers a Warranty
Finally, it's important to remember that a good contractor will offer a warranty on their work. 
That's because they guarantee their work, and they're willing to stand by it. So make sure you hire a reputable roof replacement contractor who also offers a good warranty. 
Find the Right Roof Replacement Companies
If you need a roof replacement, it's essential to get the job done the right way. Finding the best local roof replacement companies is critical. 
When you're looking to hire a roofing contractor, consider these six factors when making your choice. And if you're looking for more great home tips and advice, please check out the rest of our site.