Understanding the expenses associated with concreting jobs is crucial when planning construction or renovation projects. Here's a detailed guide that unpacks the cost of concreting per square metre in Australia in 2023.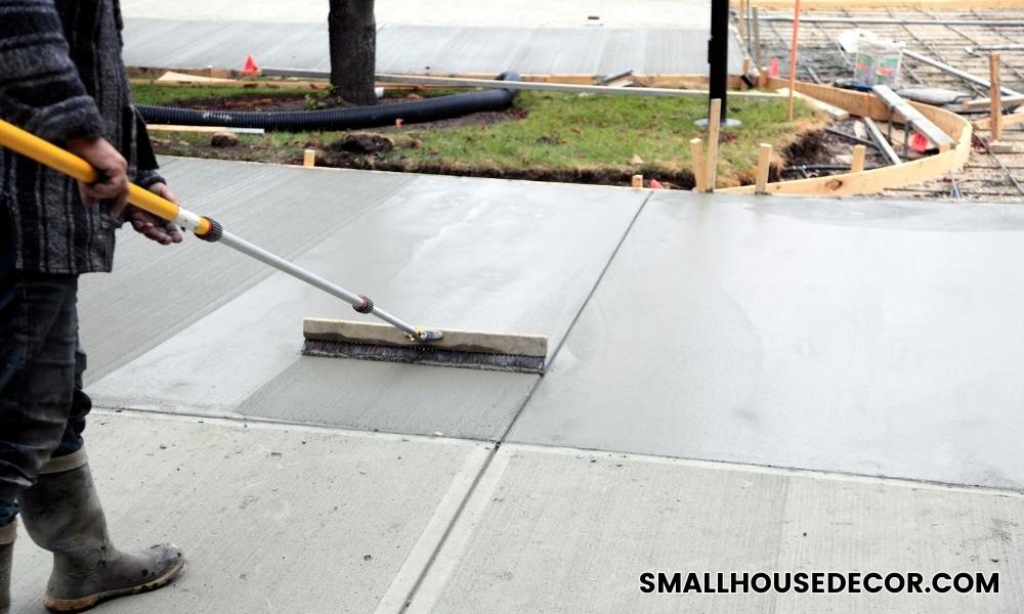 The Charge for Concrete Labour Across Australian Regions
It's beneficial to grasp the varying rates of labour costs for concreting jobs across different Australian states. Here's a quick look at the average costs of concrete labour per square metre:
| | |
| --- | --- |
| Labour Cost | Concreting per m2 |
| Australian Capital Territory (ACT) | $20 to $35 per m2 |
| Victoria (VIC) | $25 to $40 per m2 |
| South Australia (SA) | $30 to $45 per m2 |
| Queensland (QLD) | $30 to $45 per m2 |
| New South Wales (NSW) | $35 to $50 per m2 |
| Western Australia (WA) | $40 to $55 per m2 |
Some concrete professionals may charge per cubic metre, depending on the specifics of the service you need. A detailed quote will aid in understanding the expected cost of laying concrete and sourcing materials. Always verify pricing terms with your concreting contractor to ensure effective budgeting.
The Price Tag of Different Concreting Services
The type of concreting job required can influence the cost of labour and materials. Let's delve into various concreting services and their associated costs:
Cleaning
While cleaning is generally less costly than other concreting jobs like pouring or reinforcing concrete, its final price will depend on the cleaning method and the total area to be cleaned. High-pressure cleaning is often employed to remove stubborn dirt from concrete surfaces.
Coloured Concrete
Coloured concrete, costing between $75 to $90 per square metre, often comes with a higher price tag due to the decorative sealers applied to the surface. The final cost varies depending on your choice of dye or colour.
Concrete Pools
Concrete pools, though expensive to construct initially, are a long-term investment due to their durability and low maintenance requirements.
Concrete Removal
Damaged or deeply cracked concrete walls or floors must be professionally removed, incurring additional costs, especially during renovations or new driveway construction.
Concrete Retaining Walls
Concrete retaining walls, essential for controlling soil erosion and maintaining proper levelling, can see increased costs due to additional reinforcements and decorative finishes.
Cutting
Concrete cutting, involving wall sawing, hand sawing, and slab sawing, requires the use of power tools, influencing the overall job cost.
Driveway Construction
Concrete driveways, enhancing property curb appeal, can cost anywhere between $1,530 to $10,530, depending on the size, type of concreting, and additional services.
Exposed Aggregate Concrete
Exposed aggregate concrete, lending a stylish touch to outdoor flooring, can cost from $100 to $150 per square metre, with decorative options and special finishes (e.g., anti-slip) determining the final price.
Footpaths
The cost of laying concrete footpaths varies depending on the slab thickness or the number of individual blocks used. Higher labour costs are typically involved due to manual construction.
Formwork Constructions
Formwork, supporting the weight of wet concrete walls, beams, slabs, or foundations, must be professionally built to prevent collapses, which could increase costs.
Foundations
The cost of concrete foundations can vary, influenced by factors such as material thickness.
Grinding
Grinding, used to polish concrete surfaces for a smooth finish, involves special tools and thus can add to your concreting cost.
House Slabs
Concrete house slabs can vary in cost from $64 to $108 per square metre, depending on the type (e.g., suspended, waffle) and thickness.
Pumping
Concrete pumping, requiring specialised skills and equipment, can increase the cost of concrete.
Reinforcement
The cost of reinforced concrete varies based on specific structural requirements.
Sealing
The cost of concrete sealers depends on the brand and quality of sealants used.
Spray-on Concrete
Spray-on concrete, a cement-based coating applied to existing structures, may cost between $50 to $75 per square metre. The final cost can vary based on the chosen colours, patterns, and designs.
Influencing Factors for Concreting Costs
Consider the following factors when budgeting for concrete laying expenses:
Type of Concreting Job: The quantity of materials used can vary the costs, for instance, exposed aggregate concrete costs more than coloured concrete due to additional elements required.
Duration of Work: The labour required for laying a concrete house slab might differ from that needed for erecting formwork.
Equipment: Use of specialised equipment like pump trucks for concrete pumping can significantly increase the cost.
Additional Labour: Building a new driveway over an existing structure could incur additional fees.
Always request a detailed cost breakdown before beginning the work.
How to Secure Quotes from Professional Concreters
Before engaging a professional concreter, consider asking the following questions:
Do they possess the necessary qualifications to perform the job? Are they licensed or registered?
Do they have appropriate insurance to cover emergencies?
Can they provide photos of their recently completed concreting projects?
Have the concreter visit your property to provide accurate pricing estimates. Consult multiple contractors in your area to make an informed choice. Remember, we at HIREtrades are ready to help you secure up to three free quotes based on your concreting requirements