Pool is a classic game that has been enjoyed by many for decades. Whether you're a professional player or a hobbyist, having a pool table at home can be a fun and entertaining way to spend time with friends and family. However, most people are discouraged from owning a pool table due to the high cost associated with purchasing one.
But did you know you can easily create a homemade pool table? In this blog, we will guide you through 6 simple steps to create your very own pool table that will provide endless hours of fun and entertainment for you and your loved ones.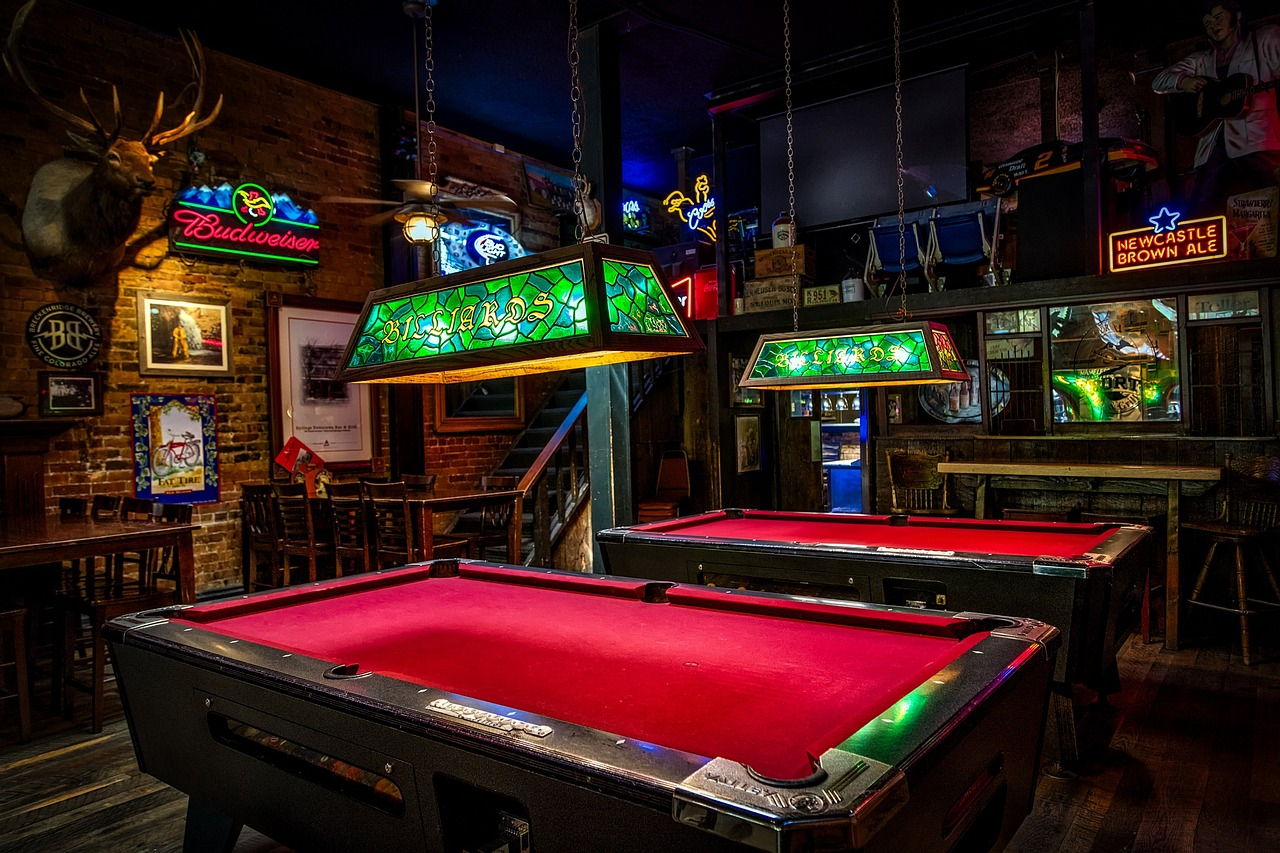 6 Simple Steps For A Homemade Pool Table
Step 1: Gather Materials
The first step in creating your own pool table is to gather the necessary materials. You will need a large piece of plywood, felt cloth, pool balls, cue sticks, screws, and a pool table light. Ensure that the plywood is thick and sturdy enough to withstand the weight of the pool balls and cue sticks. You can also add additional materials such as rubber cushions for the sides of the table for improved game experience.
Step 2: Cut the Plywood
Next, you need to cut the plywood to the size of a standard pool table. The official size for a pool table is 4 feet by 8 feet. However, you can adjust the size depending on the available space you have. Remember to smooth out the edges of the table to make sure they are even.
Step 3: Add Felt Cloth
Lay the felt cloth over the plywood and begin to staple it securely to the top of the table. Ensure that the felt fits tightly and has no wrinkles. If necessary, seek the help of a second person to hold the felt as you staple it in place. Once done, keep the corners of the felt stretched tight and staple them securely.
Step 4: Install Rubber Cushions
With the felt secure in place, you can now proceed to add rubber cushions along the sides of the table. Rubber cushions will ensure that balls bounce off the side of the table correctly during a game. Simply cut the rubber cushions to the appropriate size and use adhesive to attach them to the sides of the table.
Step 5: Add the Legs
The next step is to add legs to the table. You can purchase pre-made pool table legs or create legs using wood. In either case, make sure the legs are level and secure. You don't want your table wobbling during a game.
Step 6: Finishing
The last step is to add finishing touches, including pool table lights, chalk, and racks for the pool balls and best cue sticks. Once all these elements are in place, you're ready to play!
3 Ideas for Pool Table Decoration
1. Add a Personal Touch
Decorating your pool table with personal items is a great way to add character and personality to your space. You can decorate with items like sports memorabilia, family photos, or artwork. If you're a sports fan, you could hang up your favorite jerseys on the walls around the pool table or display trophies or medals. Family photos or artwork could be hung on the wall or placed on the pool table to create a unique and personal touch. You can also make your own decorations like decorative pool ball holders or personalized pool cue racks.
2. Install Lighting Features
Adding lighting fixtures to the pool table area is a great way to create an atmosphere that is both functional and stylish. Proper lighting is essential for playing pool and you can add lighting fixtures that complement the overall décor of your room. Chandeliers, pendant lighting, and track lighting are popular choices that can provide both adequate lighting and visual appeal. Decorative lighting or LED lights under the rails of the pool table add an exciting and dramatic look to your pool room.
Also Read: 4 Outdoor Deck Lighting Ideas to Make Your Deck Shine
3. Accessorize with Colours
You can add a pop of color to your pool room by using vibrant accessories that complement your décor. Accessories such as brightly colored pool balls, cue sticks, or chalk add visual interest and create a playful look. You can also use colorful rugs or throws to accent your room's decor. Accessories add a finishing touch and make your pool table look stylish and modern.
Conclusion
Creating your own homemade pool table is not only easy, but it's also affordable and fun. With this guide, you can create and decorate your own pool table in just 6 simple steps. Whether you're looking to host fun games at home or just want to improve your game, a homemade pool table provides endless hours of entertainment. Gather your materials and start creating your pool table today!