Regarding home decor, we often pay meticulous attention to our walls, furniture, and color schemes. However, one crucial element often overlooked is interior doors. These functional pieces deserve just as much consideration as any other aspect of interior design. In this guide, we'll explore seven key factors to help you choose the ideal interior door for your home.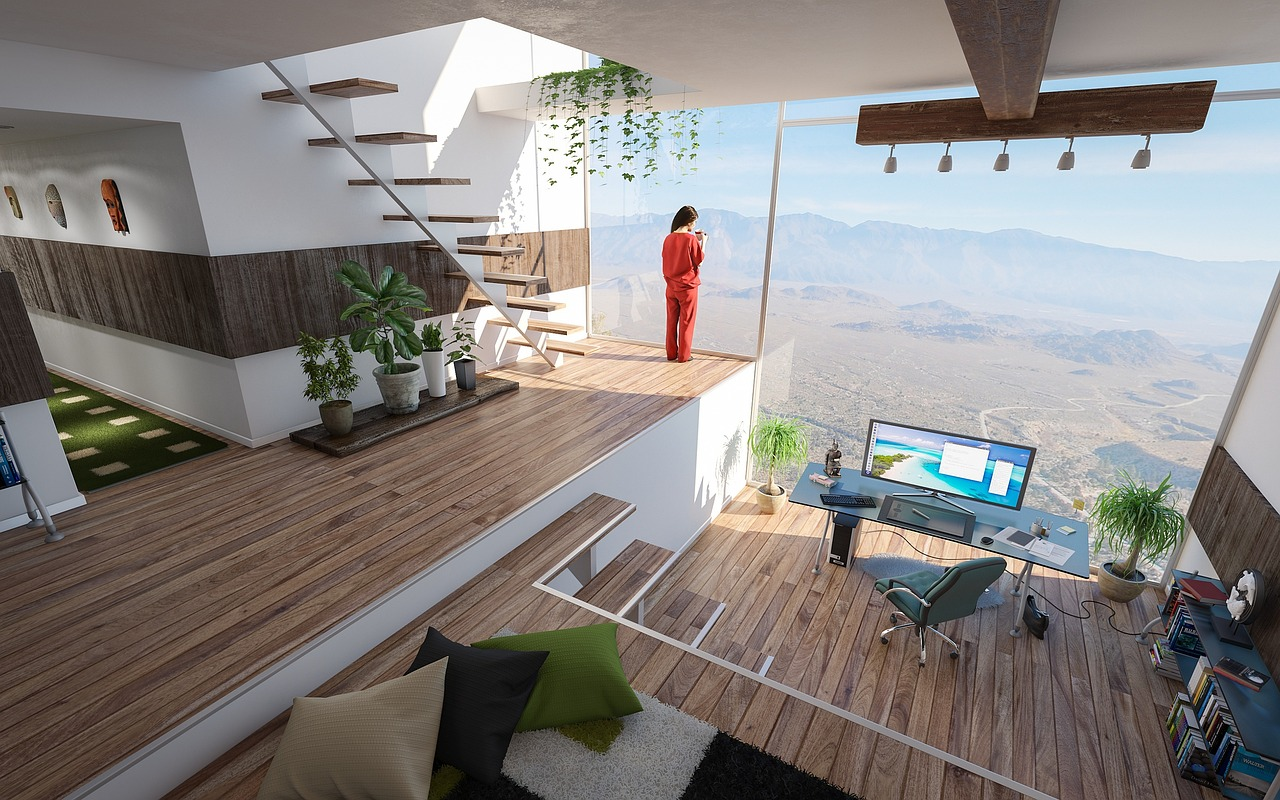 1. Material
The first decision to make is the material of your interior door. You'll find various options, each with its unique qualities:
Wood: Wooden doors are timeless and versatile. They can be intricately designed, stained, or painted to match your aesthetic. Wooden doors are durable, offer excellent insulation, and provide sound dampening.
MDF (Medium-Density Fiberboard): If you're on a budget, MDF doors are a cost-effective alternative to wood. They have a smooth surface that's easy to paint or design. Unlike wood, MDF doesn't split or crack, eliminating concerns about splinters or damage.
2. Hollow Core vs. Solid Core
The core of your interior door also matters:
Hollow Core Doors: These are budget-friendly and lightweight, making installation easier. However, they provide less insulation and soundproofing compared to solid core doors.
Solid Core Doors: Solid core doors excel in insulation and noise reduction. They are more durable and often luxurious, enhancing your home's aesthetic.
3. Color
Selecting the right color for your interior door is essential. Your choice should harmonize with your design scheme, and remember, most doors can be painted or stained to achieve your desired hue.
Also Read: Get Inspired by These 15 Black Front Door Ideas
4. Hardware Styles
Choosing the appropriate hardware for your door is crucial for functionality and aesthetics. Consider the following:
Material: Decide on the material and finish that complements your interior, such as brass, chrome, or oil-rubbed bronze.
Locks: Determine if you need locks and choose from options like deadbolts, chain locks, padlocks, or hand levers.
Take your time to explore hardware styles, as they can significantly impact the overall look of your door.
5. Panel Layout
The panel layout of your interior door can add character and style to your space. There are many possibilities, from single panels to intricate designs. Customize the depth, shape, and number of panels to suit your taste and interior decor.
6. Pre-Hung vs. Slab
Consider whether you want a pre-hung door or a slab door:
Pre-Hung Door: These doors come with a three-sided door frame, making installation more straightforward. They are a convenient option for those who prefer a complete package.
Slab Door: Slab doors don't include a door frame, requiring more effort for installation. However, they offer flexibility and customization options.
7. Pre-Drilled Hardware Specifications
You can choose doors with pre-drilled hardware specifications like the pre-hung vs. slab decision. This option reduces the installation effort, making it a convenient choice for homeowners.
Popular Interior Door Styles
While there are no strict rules for interior door design, here are some popular styles to consider:
Hinged Doors: These are the most common and versatile door types, suitable for classic interior designs.
Pocket Doors: Ideal for saving space, pocket doors slide into the wall and don't occupy additional room when opened.
Barn Doors: Rustic and stylish, barn doors are space-efficient and make excellent statement pieces.
French Doors: Adding elegance and brightness to rooms, French doors with glass panels are a high-end option.
Conclusion
Selecting the right interior door is a crucial part of interior design. With these seven factors in mind, you can make an informed decision that enhances your home's functionality and aesthetics. If you're still uncertain, explore your options through quizzes and inspiration galleries to find the perfect door for your unique style and sensibilities. Your interior doors are more than just functional barriers; they're an integral part of your home's character and charm.