You don't have to be a professional artist to have high-quality wall art. More often than not, everything you need for excellent home decor is within your arm's reach. 
But without a little guidance, it is difficult to know where to start. That's why we have assembled a list of ideas to inspire you. Keep reading for our top DIY wall art ideas that you can put together at home!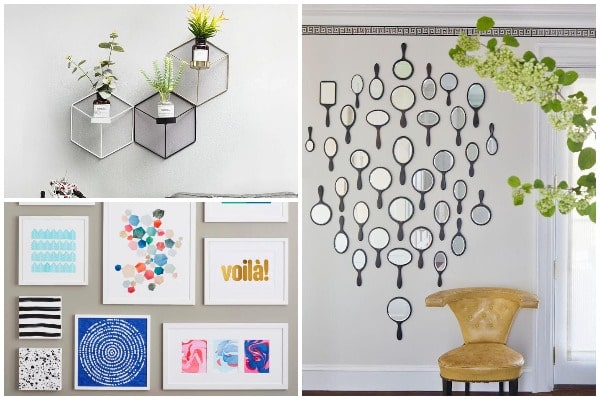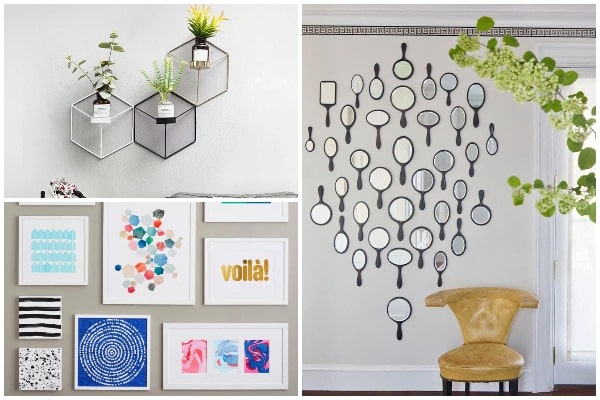 Clothesline Photo Displays
This is a tried and true design idea. Do you have lots of photos or polaroids that you would like to display? It doesn't make sense to frame each one, especially if you have dozens. 
That is where "clotheslines" come in. This is a cute way to display photos in an organized way without having to frame each one.
You will need mini clothespins and string or thin wire. You can hang the string across a naked expanse of wall, and clip the photos to the string. Space them out however you want, but leave an even amount of space between each photo.
Your other option is to get an empty frame from a thrift store (or make one yourself). String a few rows of wire within the frame, and pin your photos onto that.
Both are great options for displaying small photos of friends and family that may otherwise just be sitting in a drawer!
String Wall Art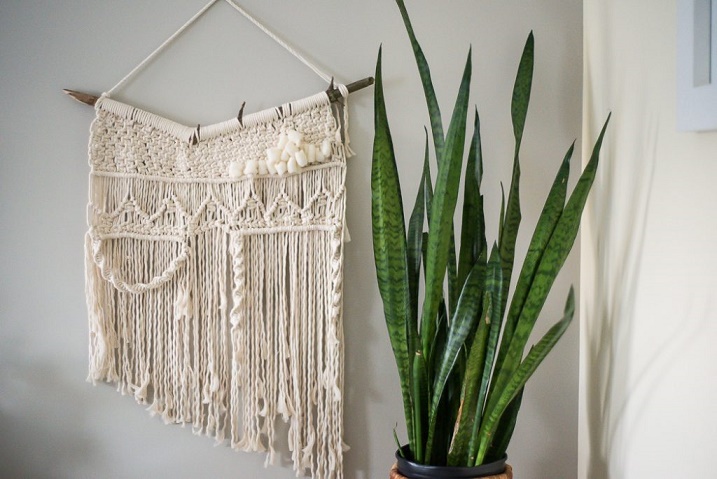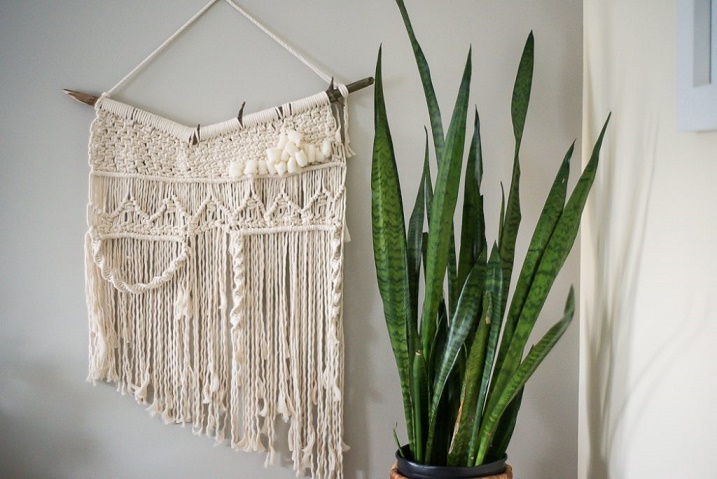 This is one of our top DIY wall decor ideas for a living room. It is a very low-budget way to bring some creativity to a blank wall. For this idea, all you need is some nails and string or wire. 
Use the nails to outline block letters of a word that means something to you. It may be "love," "laugh," or maybe even your name. 
Once these nails are in position on your wall, you can use the string or wire to run around the nails to make the word stand out. You can either outline the word or use the yarn to fill it in.
If there isn't a specific word you want to create, that is okay! You can also use string and nails to create abstract wall art reminiscent of different shapes.
If you are renting and don't want to nail directly into your wall, paint a piece of plywood and use that!
Also Read: 5 Recommended Tips When Purchasing Metal Artworks Online
A Floral Monogram
For this project, you will need cloth flowers, a hot glue gun, and anything that could be used as backing. Wood, cardboard, or even an old cereal box can do the trick!
All you need to decide is what you want to monogram. It could be the first letter of your last name, one of your children's names, etc. Choose something that will have special significance when hung on your wall.
When choosing cloth flowers, you can stay with one color or embrace a multi-color approach. Cut your letter out of whatever you have chosen as backing. Now the fun part begins.
Use the hot glue gun to glue the flowers close together on the letter. Keep going until you have filled the letter. Once it dries, it is ready to hang on your wall.
These flower monograms provide great texture to a room and look best when placed next to a contrasting material. Go here to explore some cool metal art options!
Clipboard Gallery Wall
Gallery walls are very popular right now. One of our top DIY wall painting ideas is a creative spin on this idea.
Do you have a lot of unframed prints and paintings of various sizes? Maybe you'd like to hang them up, but don't want to spend tons of money framing them. For a creative and attractive solution, use clipboards!
Go to any office supply store and pick up clipboards of various sizes. Then clip your prints into them. Arrange them on your wall in an abstract way to make a "gallery wall."
This is an affordable and innovative DIY wall art solution.
Also Read: Ingenious 21 Wooden Pallet Shelves Ideas
Buy a Pegboard
A pegboard is a large piece of wood with a grid of holes in it. If you get one of these to hang on your wall, you can customize it however you want.
You can easily install shelves onto pegboards as a place to display tchotchkes or plants. Install pegs and hang things from them.
Be as abstract as you want. This will add not just art but also texture to your home.
Ombre Spoons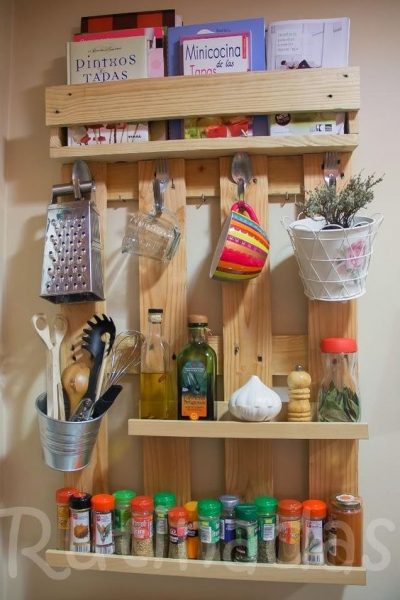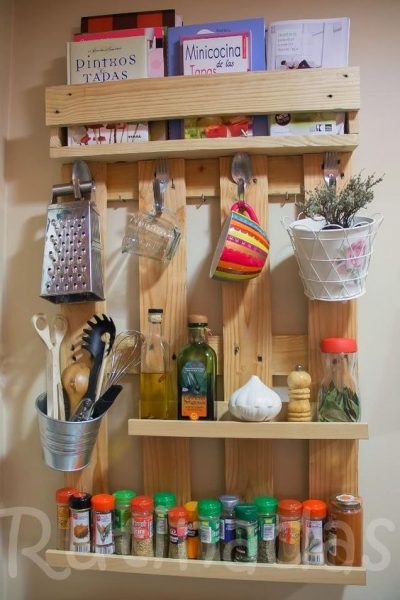 Do you need some wall art for your kitchen? Here is a cheap and cute idea. Get a long rectangular piece of wood, and paint it whatever color you want.
Then go to a thrift store to pick up some wooden spoons. Wooden spoons are a great kitchen item because they come in many different shapes, sizes, and colors. 
Once you have 8-12, arrange them on the board in order of lightest to darkest. This creates an "ombre" effect. Drill holes in the board and secure the spoons using thin wires.
You can use other home items as art as well. Use bundt pans or baskets of different sizes and attractively arrange them. You have instant wall art.
Wall Planters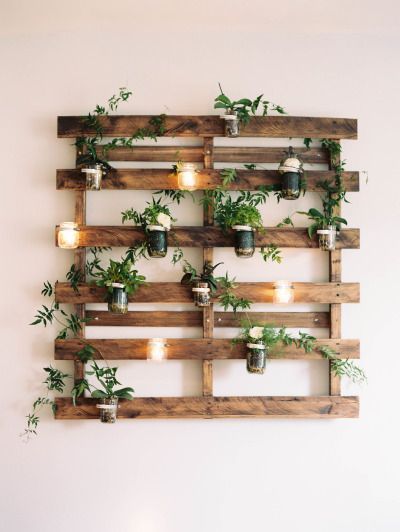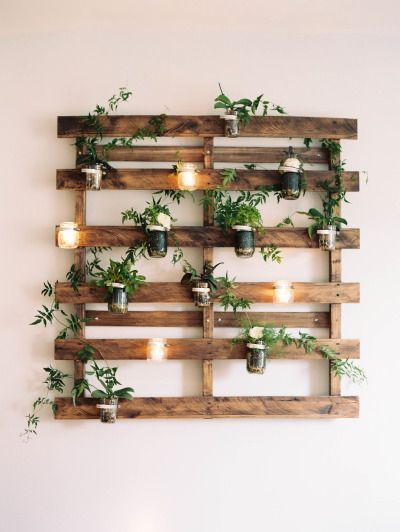 Why not bring some literal life onto your wall? You can buy or make little root pouches to hang on your wall. You can use these to plant some of your smaller plants.
We recommend planting succulents since they won't need much water and you won't have to worry about drainage on your wall. Or, opt for some lovely crawling plants like certain philodendrons.
Make Your Home Your Own With These Wall Art Ideas
Personalizing your home can be difficult when you feel like you don't have the funds or the skills to do it the way you want. But DIY wall art ideas are an amazing way to bring creativity to your walls.
Are you looking for other creative home solutions? Visit our Home Tips section and keep reading!