Your home's exterior is the first thing people notice when they visit or pass by your property. A well-maintained and attractive exterior adds to your home's curb appeal and increases its value. However, with so many options available, deciding where to start when enhancing your home's exterior can be overwhelming.
From landscaping to roofing, there are several ways to give your home's exterior a fresh and updated look. This article will explore seven ideas to help you improve your home's exterior and make it the envy of your neighborhood.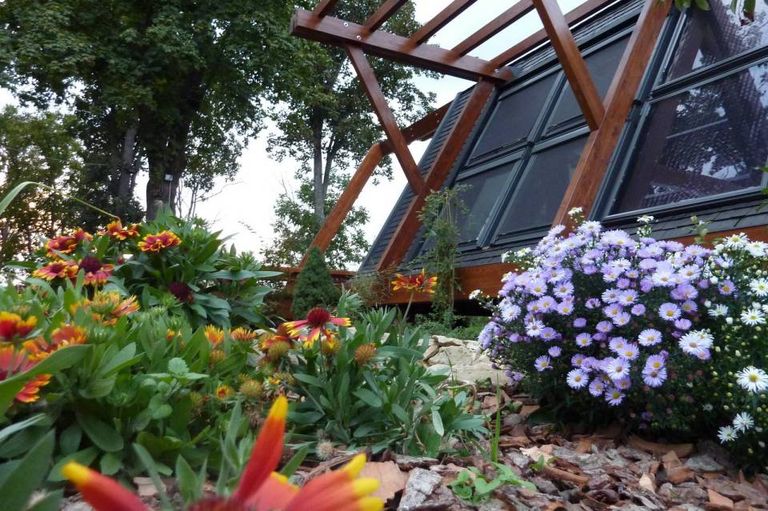 1. Landscaping
Landscaping is an essential aspect of your home's exterior that can significantly impact its overall look and feel. A well-designed and maintained landscape not only enhances the beauty of your property but also provides several other benefits, such as improving air quality, reducing noise pollution, and increasing the value of your home.
You can implement several landscaping ideas, depending on your budget and personal preferences. You can opt for simple solutions like planting flowers or adding mulch to your garden beds. However, you can also go for a complete overhaul of your landscape, including hardscaping features like patios, walkways, and retaining walls.
Residential landscaping projects are not very expensive. With a few hundred to some thousand dollars, you can get a new look for your lawn. According to Forbes, landscaping can cost $4 to $12 per square foot for basic services. However, a full makeover can cost approximately $40. In addition, the average labor cost landscapers charge ranges from $50 to $100 per hour.
Remember that the cost can vary significantly depending on your property's size, the project's scope, and the materials used.
2. Roofing
Another critical aspect of residential exteriors that can significantly impact your home's overall appearance and value is roofing. A well-maintained roof protects your home from the elements and adds to its curb appeal.
Several roofing options are available, including asphalt shingles, metal roofs, and tile roofs. Each has its benefits and drawbacks, and choosing the correct roofing material that suits your home's style, location, and budget is essential.
Choosing the correct roofing installation company is as important as choosing the right material. When it comes to roofing installation or repair, choosing a reliable and experienced contractor is crucial.
The numerous options make it difficult to choose the perfect roof installation company to do the work correctly the first time. However, one name to consider for residential exteriors services is Prellwitz Exteriors. They are an 'A' rated company, accredited by Better Business Bureau. In addition, they are a reputable brand offering roofing services in various locations across the United States.
Also Read: What is Roof Coping?
3. Lighting
A well-designed lighting system illuminates your home's exterior while providing additional security and safety. You can use several lighting options, including floodlights, spotlights, pathway lighting, and accent lighting. The right lighting design will depend on the size of your property, the landscape features you want to highlight, and your personal preferences.
Besides aesthetic considerations, choose an energy-efficient lighting system that can help you save money on your energy bills and reduce your environmental impact.
LED lighting is one of the most energy-efficient lighting options available. According to Energy.gov, LED bulbs use up to 75% less energy and have a lifespan that may exceed up to 25 times that of traditional incandescent bulbs. It can save you a fair amount of money each year.
4. Paint and Siding
A fresh coat of paint or new siding can give your home a refreshed and updated look, improving its curb appeal and resale value. Regarding siding, several options are available, including vinyl, wood, and fiber cement. Each comes with distinct pros and cons, and choosing the right siding material that suits your home's style, location, and budget is necessary.
When it comes to painting, it is essential to choose high-quality paint and work with an experienced contractor to ensure a professional finish. A new coat of paint can help protect your home from the elements and provide a fresh and updated look.
5. Windows and Doors
Windows and doors enhance your home's energy efficiency and aesthetic appeal. Upgrading your windows and doors can significantly improve your home's appearance, increase value, and save money on your energy bills. 
Energy-efficient windows and doors can help reduce heat loss during the winter and heat gain during the summer, making your home more comfortable and reducing energy consumption.
In addition to energy efficiency, choosing windows and doors that complement your home's style and architecture is important. Many styles and materials are available, including wood, vinyl, fiberglass, and aluminum.
6. Siding and Trim
Siding acts as the outermost layer of your home, shielding it from wind, rain, and other weather conditions, while trim adds a finishing touch to the exterior.
Different materials are available for siding, including wood, vinyl, and fiber cement, each with its own advantages and disadvantages. Similarly, trim is available in various materials, such as wood, PVC, and aluminum, each with unique features and benefits.
Whether you're looking to install new siding or replace existing trim, work with a reputable contractor and choose high-quality materials. Upgrading your siding and trim can significantly improve your home's appearance, value, and protection.
7. Outdoor Living Spaces
An outdoor living space can provide a beautiful and functional area for relaxation, entertaining, and dining. Outdoor living spaces have become increasingly popular in recent years as homeowners look to extend their living areas beyond the walls of their homes.
According to recent National Association of Home Builders data, outdoor living spaces are one of the most sought-after features in new homes. Approximately 82% of homebuyers stated that they want an outdoor living area. Outdoor living spaces can also significantly boost your home's value.
There are many outdoor living space options, including patios, decks, outdoor kitchens, and fire pits. The right design will depend on your lifestyle, budget, and the available space in your yard.
Final Thoughts
Enhancing your home's exterior is essential to maintaining and increasing its value and curb appeal. From landscaping to roofing, there are many ways to improve the look and functionality of your home's exterior.
By investing in these seven ideas, you can create a stunning and functional exterior for your home that enhances its value and improves your quality of life. Remember to work with a reputable contractor and choose high-quality materials that suit your home's style, location, and budget.