A great way to make extra income is to use the space you already have to generate revenue. If you have a basement and you have a product or service you can sell, transforming your basement into a retail space is an option that's becoming more popular than ever as "homepreneurs" seek out solutions to their financial struggles. The experts at 360 Demolition & Environmental Services discuss the steps to make this happen.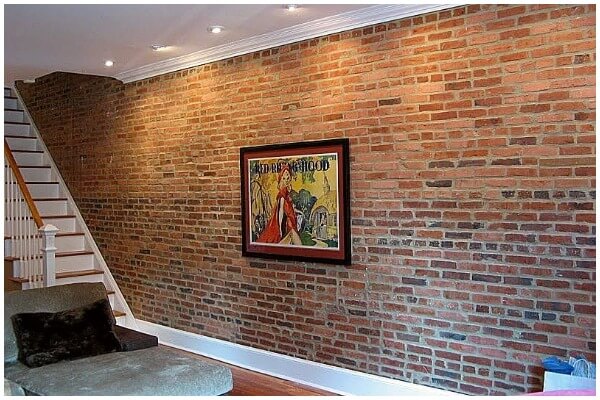 Make Sure It's Legal
In some jurisdictions, you can't run a business from your home, no matter what type of business that is. In other cases, you can operate a non-client-facing business without any legal repercussions. But, if you're talking about a business where customers will be coming to your house/company to shop or take advantage of a service, you have to make sure you have the right permits and insurance.
The reason for these extra steps is to protect both you and your patrons. If a customer gets injured while at your business as a patron, you'll need insurance to pay for their losses. It's also important to ensure your space is up to fire code and to get an occupancy rating so that your business space doesn't become too crowded and create a fire hazard.
Design the Space
This is the fun part! If you're redoing your basement to turn it into a retail space, you'll probably have to remove or move some walls, add a display window or two, and ensure there's enough lighting to showcase what you have on offer. Every aspect of a retail space must be geared toward making the customer comfortable enough to buy something from you.
When you have a store where people will be shopping, it needs to be open and uncrowded so that every shopper has an opportunity to move around the space freely to look at your goods. Walls get in the way of the flow of a retail space, so removing them is usually necessary. While this is a chore you can do yourself, it's usually best to let demolition professionals handle it because many basement walls are load-bearing and require additional precautions to ensure their safe removal.
Also Read: Planning A Basement Renovation? How To Maximize A Small Basement Space
Work With a Product Placement Specialist
Studies have shown that where you place your products in a store is a major factor that determines whether or not they will sell. You might need to invest in racks and display cases to really show off your wares. This is particularly important if you sell jewelry, artwork, or other handmade products because they should get the attention they deserve.
Even if you are going to run a service out of your basement, you might have some products you want to sell as "impulse buys." These should be strategically placed so that customers see them as they are checking out for their service. A product placement specialist will help you get the most out of your basement boutique's space.
Signage
Signs are important for a basement business because it's probably located in a mostly residential area and if you want people to come to your business, you have to let them know you're there. Be sure to check the laws in your area about how big of a sign you can have and where it can be placed. Following all the rules in your jurisdiction will ensure you stay out of legal trouble.
Conclusion
Opening a business in your house is somewhat complicated, but it is a possibility. If you've always dreamed of owning your own company and have the perfect basement in which to do it, don't let "complicated" stop you. Start planning the basement boutique of your dreams today!