6 Basic Home Improvements for Your New Home in Sydney
Moving to a new home is fun and exciting. And according to reports published on Forbes, the housing market in Australia is expected to see a fall in 2023, so this year is a good time as any to invest in a new home.
And when you purchase a new home, it's only justified that you want to spruce it up and make it look its best.
But home renovation projects in Sydney, Australia's most expensive city, can be a costly affair. In fact, Australia's labour costs have been consistently growing since 1985. In the fourth quarter of 2022, they peaked at 112.60 points. That's the highest-ever recorded rate!
But all's not lost. Despite being on a tight budget, there are ways to make your new home look great without spending too much money. And with minimal effort.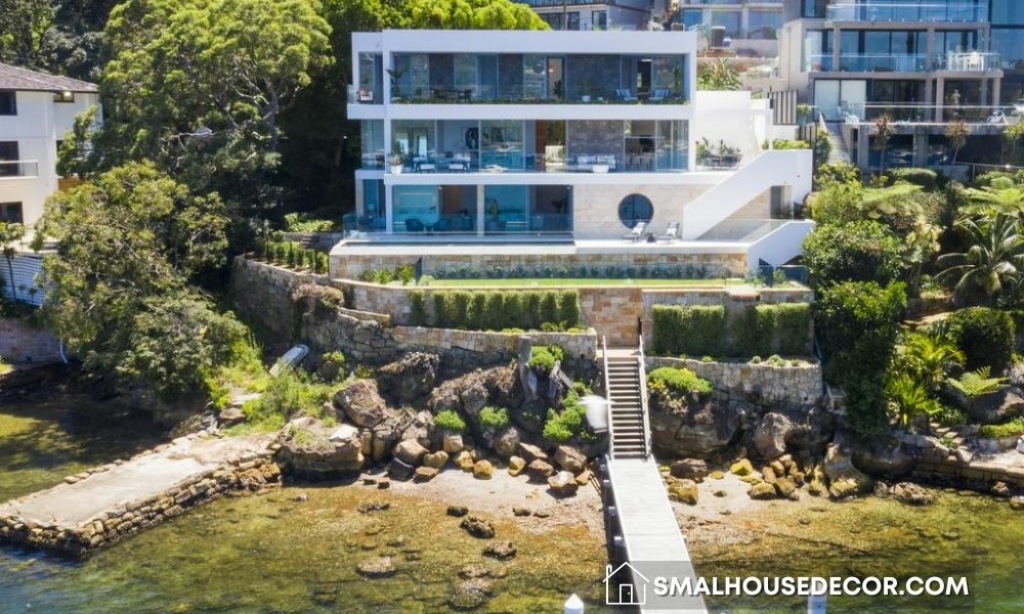 Hire the Best Professionals
The first rule of a successful renovation is to hire the right professionals. Sydney has an array of experienced tradespeople who can help you achieve your desired look. Whether it be a new kitchen, a new bathroom, or just a few cosmetic changes like painting and interior decoration, you'll find a professional.
So, before you break the sledgehammer, make sure to do your research and hire the right professionals. Here's a list of people you'll need:
Level 2 Electricians
They are not your regular 'sparkies.' They are qualified to work with mains electricity, helping you fix all the electrical issues at your new home. 
Since electric work is dangerous, we recommend working with the best electrician Sydney has to offer.
Plasterers
Whether you need repairs done to your walls or a new coat of plaster before painting, you'll need the help of professional plasterers. They can also suggest the best quality materials for a durable finish.
Plumbers
Unless you want your interiors to look like a water park, you'll need the help of a professional plumber. They can help with tap replacement, unclogging drains, and other plumbing-related services.
Also Read: All About Duplex Homes Sydney That You Wanted To Know 
Set Up a Home Office and Home Study Area
According to the Australian Bureau of Statistics, about 40 per cent of employed people worked from home until August 2022.
Although the regular office shifts are back in action, the Secure Jobs, Better Pay bill passed in October allowed certain workers to request more flexible working conditions. Parents of school-going children and those over 55 can try their luck.
So, if you have space to spare, why not set up a home office or study area?
You don't need to spend much on this. All you need is a desk and chair, a few shelves, smart lighting, and your laptop. 
If you want to level up your home office design game, add a big rug, colourful wall art, and some plants to make it look visually appealing.
Update Your Cabinet Hardware
Australian women spend about 3 hours and 23 minutes on average (men spend 2 hours and 38 minutes) doing household activities like preparing food and cleaning. So, their primary space – the kitchen must look its best.
One way to do this is by changing the hardware in your cabinets. You'll be surprised by how much of a difference it can make. You don't need to burn a hole in your pocket for this, either. All you need is a few new knobs and pulls.
You can find these in any local hardware store or online. Many options exist, from brass to copper, subdued matte black, and even stainless steel.
Install New Light Fixtures
Lighting is a critical element of any home improvement project. It can help create a mood and set the tone for your space. If you want to upgrade your lighting fixtures without spending too much, consider installing LED lights.
LED lights are energy-efficient and cost less than other types of light bulbs. Plus, a wide range of colours and designs can help transform the look of any space.
You can find LED light fixtures in various shapes and sizes, from modern pendants to stylish chandeliers.
You can also install LED strip lights to create ambient lighting in your home. Add them to your bathroom to create an oasis-like experience, or use them in the kitchen, under the cabinets and shelves for a futuristic look.
Update Your Flooring
There are chances that your new home's flooring needs an upgrade. You might have carpets that are stained or scratched up or vinyl flooring peeling off at the edges.
Whatever the case, replacing them with something more durable and stylish is best.
Bamboo flooring is a great choice if you're more inclined toward green options. It is sustainable, affordable, and easy to maintain. Bamboo absorbs and releases moisture naturally, so it's ideal for Sydney's humid climate.
For bathrooms and kitchens, you can look into porcelain tiles. It's all about your personal preference.
Install Crown Moulding
Crown moulding is a great way to add character and depth to any room. It can give your walls a finished look, especially with high ceilings.
You can buy pre-made foam or plastic crown mouldings from any hardware store. They are easy to cut to size and mount with adhesive strips. If you want something more luxurious and timeless, you can look into wooden mouldings instead.
It'll go well with any kind of furniture. We recommend sticking to a neutral colour like white or off-white. How about a dark brown for the living room or a light blue for the bedroom?
Conclusion
Making your new home cosier doesn't have to be complicated or expensive. A few minor home improvements can go a long way in transforming the look of your space. You'll achieve amazing results without breaking the bank if you choose the right materials and pick projects that match your style.
You can always take inspiration from magazines and online stores to get ideas on what kind of home improvements you can do. It's okay to take your time.
Also, don't forget to have fun with the process. After all, you're creating a space that reflects your personality and style.