Building a new house is exciting but can also require much effort. You have undoubtedly given considerable thought to the layout and aesthetics of your dream home. But what happens when it comes time to build? There are many design considerations to keep in mind, including the size and style of the house as well as appropriate floor plans.
For this reason, you may want to hire a custom home builder. A company like NG Bathrooms, Kitchens & Bedrooms will simplify the process by working with you every step of the way and assisting in creating a distinctive home—something that has been designed just for your family.
Let's take a closer look at the entire process so you can see what goes into making your house come to life.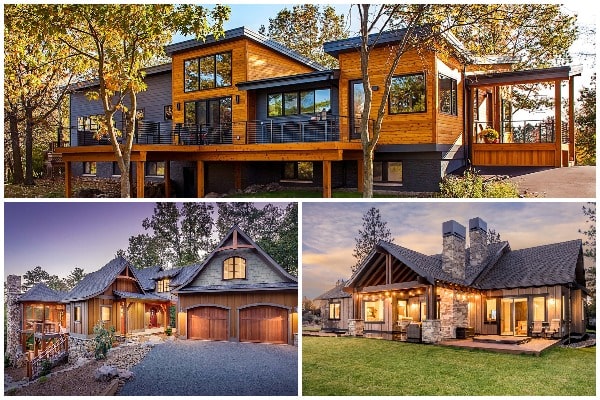 Why Should I Hire a Custom Home Builder?
Here are some reasons for hiring a bespoke home builder to create your house:
Years of Experience and Education
A custom home builder will have the necessary tools, skills, and understanding to use them. They can advise the homeowner on choices resulting in a high-quality residence because they know what works and what doesn't. It involves selecting particular materials based on their durability, ease of cleaning, etc.
This will make it easier to construct a house that uses the available room well, is structurally sound, and lasts many years. A custom home builder will also have practical expertise working in various climate zones.
Partnership with Trustworthy Subcontractors
When you hire a custom home builder, you gain from working with dependable subcontractors renowned for their excellent work. They want to work with reputable, knowledgeable home builders with lengthy relationships.
A custom builder will also handle any issues or problems during construction to ensure the house is built as planned. If you choose to make the house yourself, however, you will be in control of selecting the appropriate individual contractors and managing the schedule.
Provide Commitment and Dedication
A custom home builder will devote full attention to your endeavour from the beginning to the end. It can save you time to call them whenever you have queries or worries about your house.
They will also keep you updated on the job's progress and what to anticipate throughout the process.
Complete Construction Work Quickly and Effectively
A custom home builder can construct your home quickly and effectively because they have expertise and connections in the building sector. They will have all the necessary supplies and subcontractors to build your house as rapidly as possible without sacrificing quality.
Economical
By carefully selecting the right materials and constructing your home quickly, custom builders can help you save money on your house. Details won't need to be redone because they will be correctly designed the first time.  
Also Read: 8 Tips for Working with a Custom Home Builder
What are the Benefits of a Bespoke Home?
Customisation
The ability to customise practically every element of a custom home is undoubtedly its greatest benefit. The options are entirely up to you, including kitchen design, appliances, and the number of beds. Naturally, if you work with a custom builder, they'll offer advice on some of those decisions if you ask them to, but ultimately, the final product will be entirely yours. You have complete control over the appearance of your ideal home, and you can only find that in a custom home, from flooring choices to exterior colour.
Energy Efficiency
The energy efficiency of a new customs house is a significant advantage. All new appliances are yours; most are significantly more energy efficient than vintage versions. Additionally, freshly built homes have better heating and cooling systems, which lower your energy costs, and they sometimes have plumbing features that can help you save water. A new house is always more energy efficient than an older one due to the abundance of new technology available today.
Style
A fully personalised home is another advantage of building a custom home. No amount of redecorating will make a colonial look like a craftsman, even though you can redecorate an older house as much as you want. By building a custom home, you can be confident that the final product will reflect your distinct style both inside and out.
You Pay What You Want
When building a custom home, you end up paying for the house you want. Nothing more or less is appropriate. When homebuyers acquire an existing home, they frequently find themselves with spaces they don't use, like a den or an extra office, or insufficient space as their families expand. When you construct a custom home, you can get the kinds of rooms you want, have the option to increase or decrease the size of the house to accommodate your growing family, and only pay for the features you need.
Some Things to Consider When Going Bespoke
Decide on a Budget
Here are some ideas to help you choose a spending plan that works for you:
How much would you ideally like to spend? Determine how much you want to invest in your custom home.
Is that feasible? Consider whether a certain amount is reasonable for your family and your objectives for this house. The cost of a custom house is not insignificant, but overspending can harm your family. You can only accomplish as much with this custom house if you set the budget high.
Check to see if you can finance that spending. Ensure you can find funding for that budget before doing anything else.
Find a Team to Help You
It's worth researching reputable local design-build custom home companies if you're preparing to construct a house from scratch. The design and layout you envision must be workable for actual construction purposes—otherwise, what's the point?
Alya Koe from Muggyropes suggests that Bespoke companies offer you the expertise of both designers and builders working together to create a stunning, custom home—a design that fits your lifestyle, is built with high-quality craftsmanship and is value-engineered from the beginning.
Conclusion
Building a home is an exciting process that requires hard work, dedication, and patience. It can also be quite stressful if you aren't prepared for it. However, by following this guide and working with an experienced custom home builder, you will be well on your way to building a beautiful house that you can cherish for years to come.