Starting a custom house construction project can be extremely difficult if you aren't well-prepared or don't have a qualified team to assist you. Clients should choose a reliable builder and need to know what to expect throughout the process.
Though you may already be aware of this, working with a builder has its own unique set of difficulties. Today we'll talk about 8 tips for working with a custom home builder.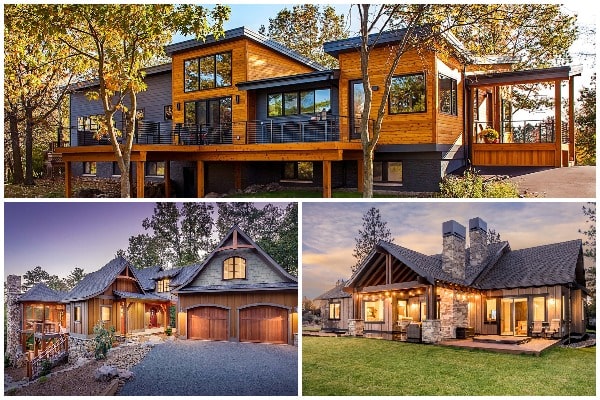 1. Ensure to have Everything Documented
There must always be a written contract between business partners. The work for which the client is responsible and the terms under which the builder will be compensated should be detailed in this contract.
Be as specific as you can in this contract. Write out your ideal design options, as well as any requirements.
2. Keep the Lines of Communication Available
There are many skilled custom home builders out there, but not all of them are good communicators. Make sure that the contractor you choose is communicative before you hire them.
You and your builder will be closely collaborating for quite some time. To avoid any misunderstandings later on, you should discuss each of your preferred methods of communication right away.
3. List Your Needs and Wants Separately
If you want to save on a custom house, it's especially essential to identify between things you "desire" and things you "need." If you find that you only need four bedrooms, but the design calls for five, you might save money by having one of the unused bedrooms removed.
4. Explain Your Budget Plan in Detail
When it comes to price and how you'll make payments, honesty and open communication between you and your builder are important. It's important for all parties to understand the whole cost of the procedure upfront, as well as how any unexpected factors could add to that cost. 
Also, choose a contractor that is committed to cutting expenses wherever possible.
5. Be Strategic and Plan Ahead
Your builder's ability to meet your needs will rely heavily on the kind of work you have them do. It's important to choose a builder who has completed projects with a similar style to what you have in mind. 
Knowing how many bedrooms and bathrooms you want, as well as the home style you'd want to match, can help your potential builders better create a plan for building your home.
6. Consider the Possibility of Delays
Delays in your custom house construction should be expected, especially due to current supply chain delays and the growing prices of materials. Get used to these setbacks and begin preparing accordingly rather than becoming stressed about them.
Also Read: Here's Why Custom Metal Signs Are The Perfect Home Decor
7. Maintain a Flexible Mindset
Because of supply chain issues and rising asset prices, the construction of new homes is becoming more costly. Be patient with the builder if delays and other unexpected situations, such as severe weather, occur during the building of your house. 
They're just as excited to get you into your new house as you are, so try to keep a level head and expect some hitches.
8. Establish a Connection
It takes time to build a custom house from the ground up. Consider this a chance to create a productive partnership with your builder rather than a transaction. 
Creating a relationship with your custom home builder will improve the quality of the experience overall.
Also Read: How Does Custom Home Building Work?
Conclusion
The house you design and build from scratch is a significant and unique decision you will ever make. The home is where your family will make memories for years to come.
Remember that the ideal builder will meet all your needs and complete your dream house on time and within your chosen budget.