How to choose a good roofing company
The amount of money you use in roofing is not pocket change. It's not even money alone but the time, energy, and all that you have to do to get the best roof on your head. Your home is the pride of the family and a sign of hard work and dedication.
Why then would you trust such work to someone you're not sure they'll deliver? It would help if you had a reliable, trustworthy, and experienced roofing contractor.
While you can ask friends and relatives for referrals, the following tips will help you choose the best.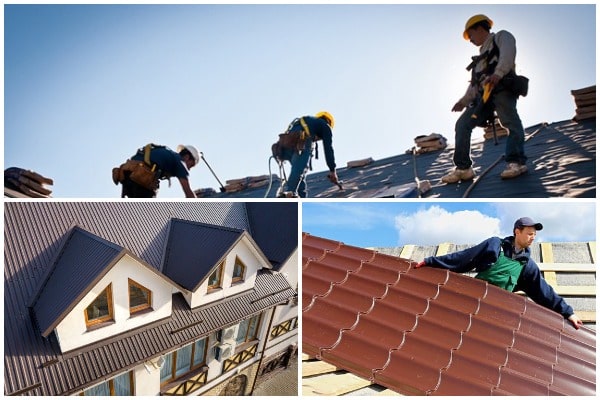 Experience
If "experience is the best teacher," then that's the teacher you need when picking the best roofers in Ashburn, VA. One may have the roofing skills and the right academic qualifications, but there's the on-job experience that they don't teach in school.
It would be best if you had someone who has been in the roofing industry for a good number of years. A professional who knows the nitty-gritty about roofing and able to navigate the challenges thereof. The more the years, the more roofs they've done and can therefore deliver beyond your expectations.
Also Read: 7 Solid Ways to Keep Your Rooftop Maintenance Up-to-Date
Choose Local
There's something special about local contractors that you'll never get from a stranger from far and that's the ability to navigate challenges when sourcing for materials, cheap labor, and understanding what works in your area and what doesn't.
A local contractor is someone located near you, and you can walk or drive to their office. In case you encounter challenges during the roofing process, or after that, they are accessible. They know who to engage when an issue arises.
The local contractor knows where to get roofing materials locally and at a negotiated cost- thus, you can expect a 'big' save.
Cost
Cost is a critical factor when choosing a roofing contractor. However, the professional you choose should not be determined by how much they charge. It should always be about getting value for your money.
A contractor may be charging slightly higher than the competitors in the market, but if they've got a portfolio of excellent work, you may have to sacrifice.
That doesn't mean you go for an overly expensive roofing contractor, but your focus should be value and not the cost.  
A local contractor will also be cheaper because they can get most roofing materials and labor locally. They've minimal things to import, and that lowers the cost significantly.
Also Read: 5 Ways to Save Money on a New Roof
Insurance and License
A contractor should have comprehensive insurance cover for the employees and the property. That is to make sure if there's damage to your building or someone gets injured while working, you're compensated. Otherwise, if the contractor doesn't have insurance cover, you'll bear the cost, which can be so punitive.
Before a roofing contractor is licensed, they undergo training and verification to ensure they are genuinely reliable.
Therefore, working with a licensed contractor makes you secure and safe from industry fraud.
Choose a roofing professional who has the experience, a good reputation, and one who is ready to deliver quality work at an affordable fee.