Advice: Attaching The Television To A Drywall
You bought a new television, and it is a few inches more than planned? Would you like to attach it to drywall?
Even if modern flat screens weigh less than the old tube, choosing the right dowels is crucial when fixing it with a wall bracket so that your new acquisition will also find a secure hold.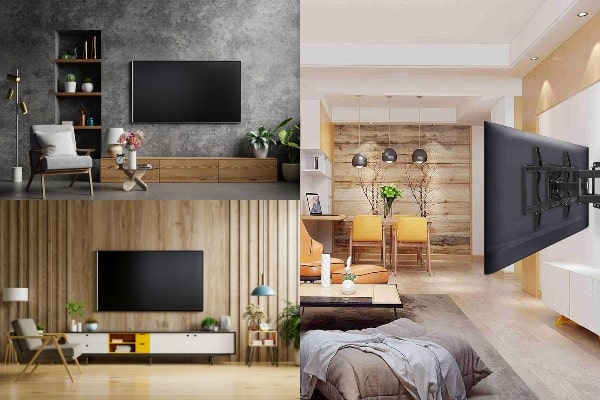 How do I find the right dowel?
Decisive criteria when choosing the right fastening material are the weight of the television and the nature of the wall. Then, the right dowel type, the correct dowel size, and the dowel material are based.
While plastic anchors in stone and concrete walls can withstand large loads, they often reach their limits with lightweight panels made of plasterboard, plasterboard, or wood chip.
If you have drywall, you have to use special cavity dowels. A normal expansion dowel does not find a hold in the lightweight board.
Also, note the thickness of the panels used. The thinner the plate and the heavier the television, the larger the dowel and screw must be.
When considering the total load, please include the TV bracket for your Samsung TV. It is recommended to use metal dowels for swiveling or tilting metal brackets that will support large TV sets.
Also Read: 11 Space-Saving DIY Pallet Bar Ideas
Rigips and cavity dowels for drywall
Interior construction can no longer be imagined without walls made of plasterboard, plasterboard, or chipboard. Whether for renovation, to create new rooms, or as a front wall for your television.
All cables can be hidden behind it quickly and easily, and unsightly cable ducts are a thing of the past. With special cavity wall plugs, fastening your TV set to such a wall is no problem.
Screw-in anchors are suitable for thick panels and small cavities. These are screwed directly into the plasterboard or chipboard with a cordless screwdriver or screwdriver. Then the screw is turned into the dowel.
This spreads out directly in the plate and thus ensures a firm hold. Screw-in dowels are made of nylon or metal. For heavy televisions, it is best to choose the metal version.
The classic expansion anchor is also available in a version for drywall. In contrast to the expansion dowels for stone and concrete walls, this is made of metal.
In suitably thick plasterboard, it is securely held by being spread open and is therefore also ideally suited for heavy TV sets.
If the plate is thinner and the television should be pivotable and tiltable, hinged dowels or cavity anchors are used.
Both anchor themselves with the help of two wings or claws in the back of the drywall through a special mechanism. This means that even the largest television can stick to the drywall.
Do you need cavity wall plugs to secure your TV? At RS Components, you will find a large selection of plasterboard and cavity wall plugs for all possible purposes.
Also Read: DIY Wall Art Ideas
Attach TV to drywall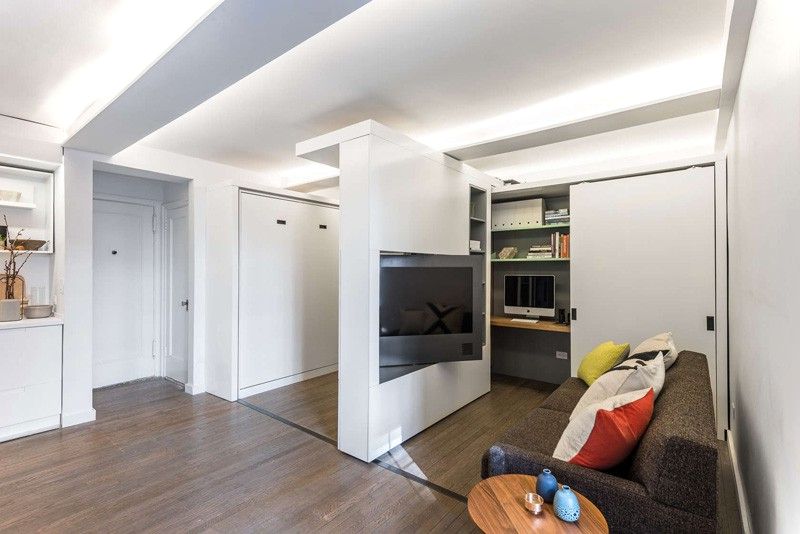 If you know what's important, installing a TV on drywall is no rocket science. Please find out how heavy your TV set, including the bracket, determines which panels have been installed and how thick they are, and decide whether the screen should be swiveling.
Small dowels are the right choice for small televisions. With large screen diagonals, dowels for large screw diameters are better. Classic plastic expansion anchors can carry heavy loads.
However, if you have a wall made of plasterboard, plasterboard, or chipboard and a swiveling TV wall bracket is used, special cavity dowels, preferably made of metal, should be used.
Get professional help. Please search for a tv wall mounting service near me in your area. Choose the best service provider company. Let them mount your TV with your priorities and choice.