11 Space-Saving DIY Pallet Bar Ideas
Would you like to own an outdoor or indoor party space?. Just follow this DIY pallet bar table if you want to low-cost but also beautiful bar table. You may also "do it yourself" bar chairs that appealing when you receive family and friends. My list of pallet bar plans not only increases easy to make but also have a small-space idea in mind.
Also Read: Ingenious 21 Wooden Pallet Shelves Ideas
#1. DIY Slim Pallet Bar Table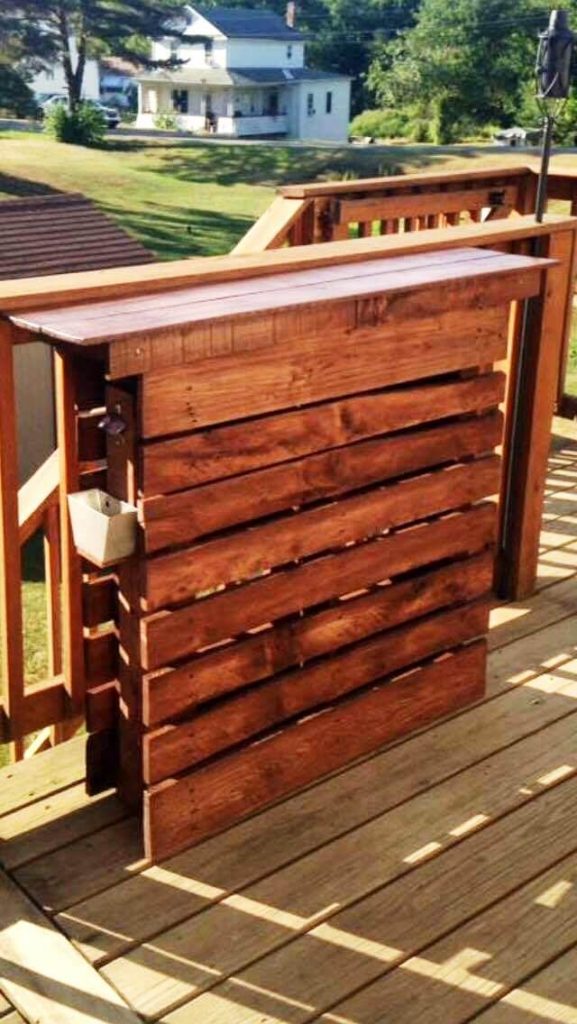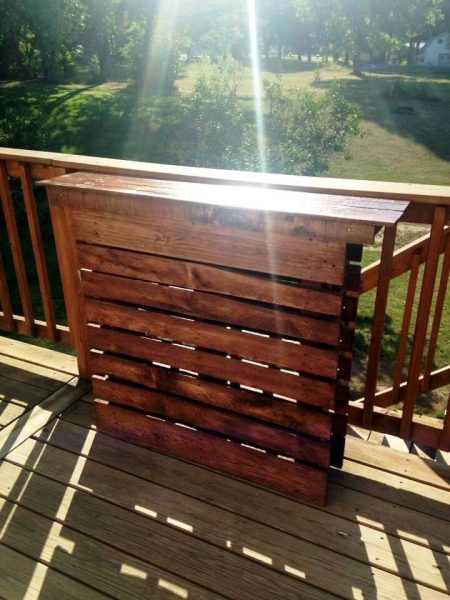 Here totally reclaimed pallet made into a bar. It's made stand vertically and looks sturdy as well. On the side, you can see nails hooks attached here and works as a bottle holder and a practical bottle opener on the top.
This slim pallet bar table coasted with custom wood oils and has alluring red mahogany looks. Because of its narrow form, you have more freedom to put this pallet bar table in your tiny home or on the balcony as shown in the picture. To make it better, You may add LED light to illuminate and accompany your peaceful night.
Read the full details here
#2 DIY Hanging Pallet Bar with Fold-Up Shelf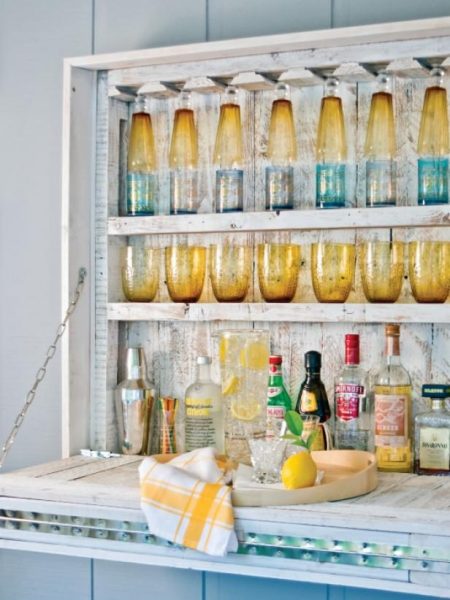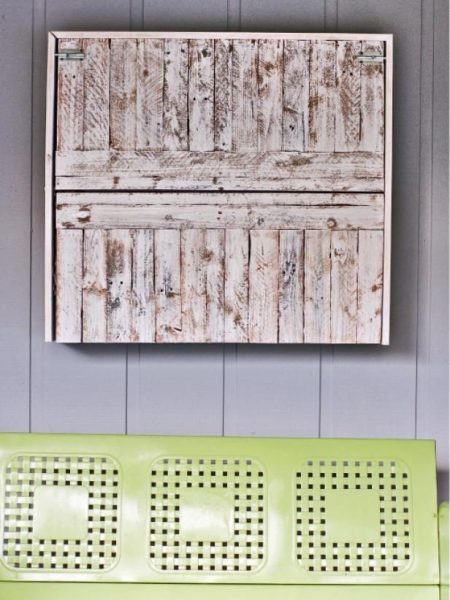 This wooden pallet bar is smart and really space-saver. You just need washers and wood screws to hang this pallet bar directly in your indoor or outdoor walls. If it's folded-up, You can hide the mess on the lower shelf and make it look clean and minimalist. Folded-down and the bar are set. You are also able to use this pallet bar table as an office or study desk.
Note: Be Careful, The finished hanging pallet bar quite heavy so you need at least two people to safely install it on the wall.
See the step by step instruction here: HGTV
#3 DIY Portable Pallet Bar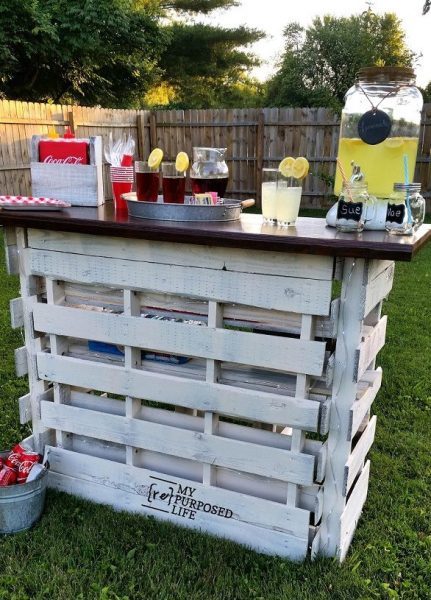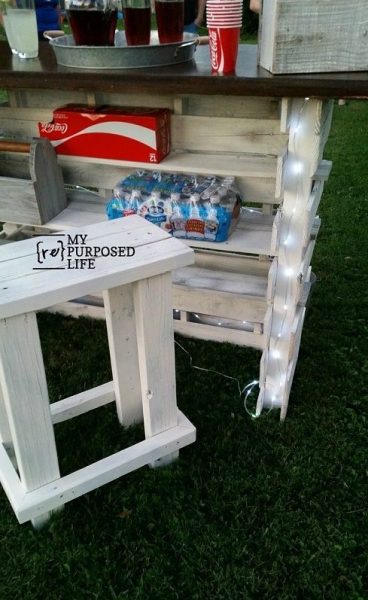 Just by the name, You can take a guess this portable pallet bar is so versatile and would be a great addition for birthday parties, reunions, and any outdoor event.
The pallet bar is foldable and easily loaded in your SUV or pickup truck and transported to somewhere else. If not used, it's only taking little room in your garage.
You can read full instructions to build this pallet bar here.
Up to this section are pallet bar ideas but comes without step by step instruction. All of them really inspiring and carefully picked and suitable for your small or tiny house.
#4 Simple U-Letter DIY Pallet Bar Ideas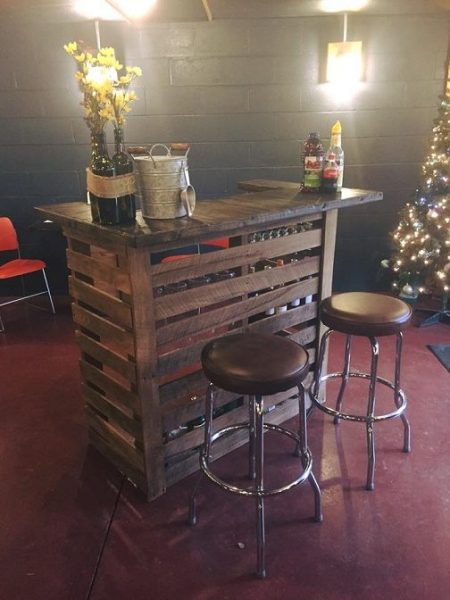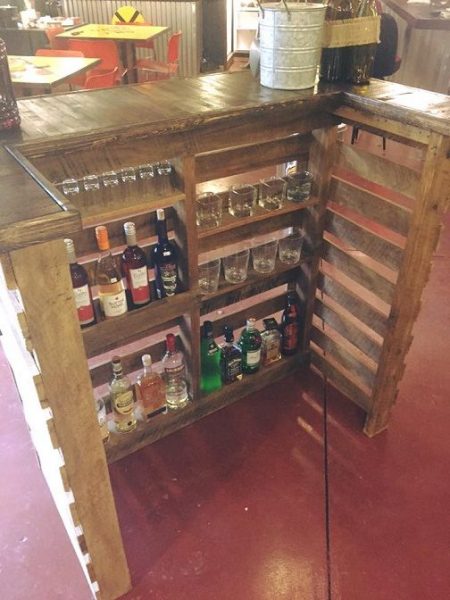 This pallet bar looks minimalist with bottle storage behind the pallet panel wall. It's made as simple as possible and definitely suitable for your first DIY pallet projects. The coating color makes this bar look elegant.
#5 Pallet Bar with Integrated Aquarium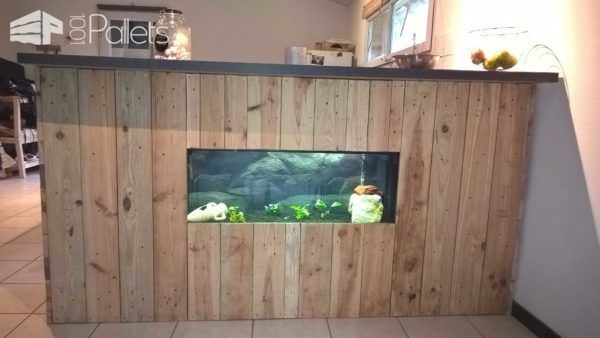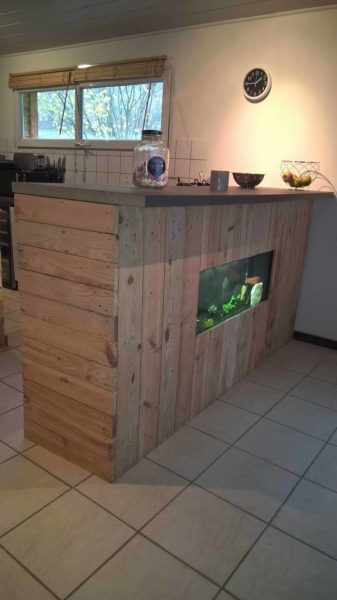 This pallet bar pretty mind-blowing and unusual. But it shows how much the owner creativity has. The fish-tank bar looks nice if placed in your living room or in the business areas such as Cafe or Office bar.
#6 DIY Pallet Bar Ideas with Built-in Cooler Box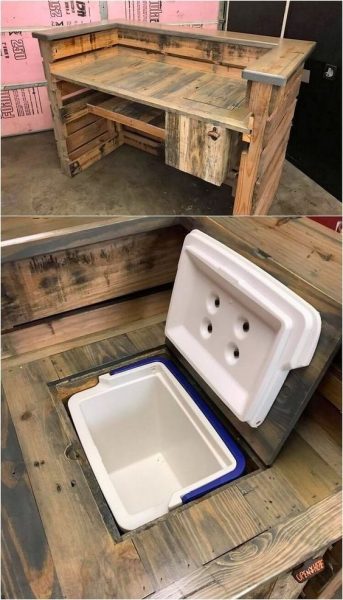 The design and the cooler box placeholder make this pallet bar look suitable placed outdoor nearby the pool. The reclaimed pallet also gives this bar rustic vibes.
#7 DIY Bar Table Made of Pallet and Corrugated Sheet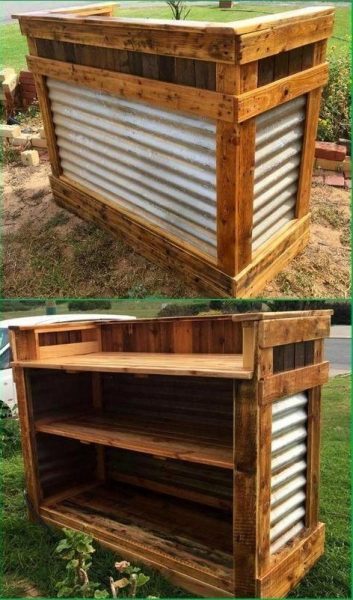 Cash wrap pallet bar made of cheap materials. You can make this industrial look pallet bar just by using a few pallets plank and some corrugated roofing sheets.
#8 DIY Outdoor Pallet Bar Ideas With Roof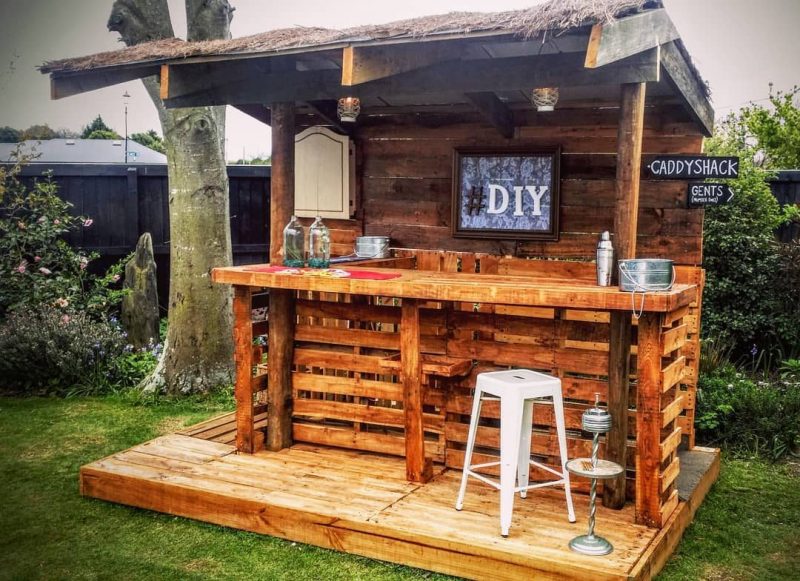 Charming and warm gathering corner for your outdoor. This pallet bar seems hard to make but if you a beginner with woodworking, you may remove the pallet floor deck.
#9 Shipping Pallet Bar DIY Projects
Extremely space-saving and yet easy recycling wood pallet bar. You are able to use the surface area as a working desk or as your breakfast nook. The vertical bottle and glass storage help to maximize the space as well as giving an accent of a pub.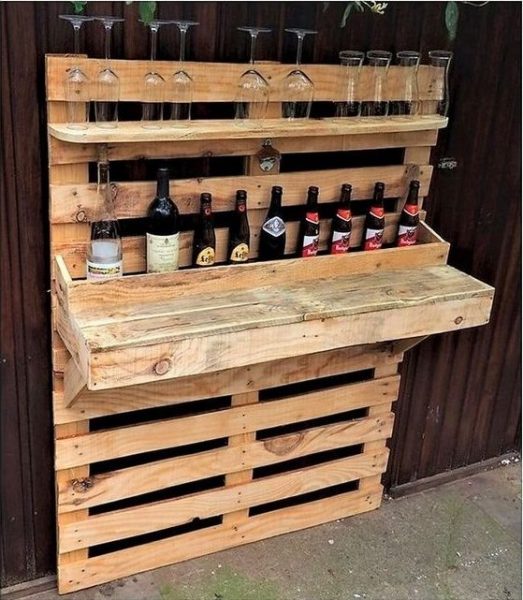 #10 DIY Corner Pallet Bar Ideas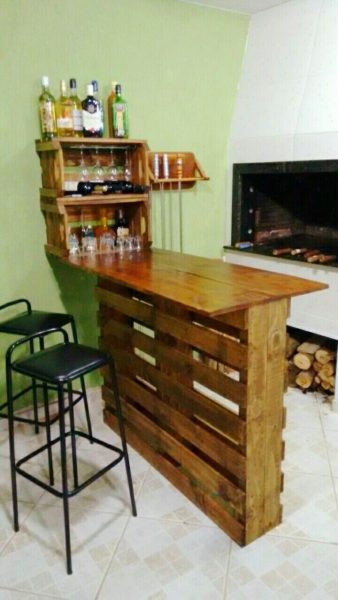 This corner pallet bar looks so captivating and liven-up your house. The surface looks bigger compared to its foot and the pallet wine rack at the ends makes this bar look perfect. If you don't have any ideas to maximize your corner space then why not try to build this one?
#11 DIY Pallet Bar With Full Height Shelf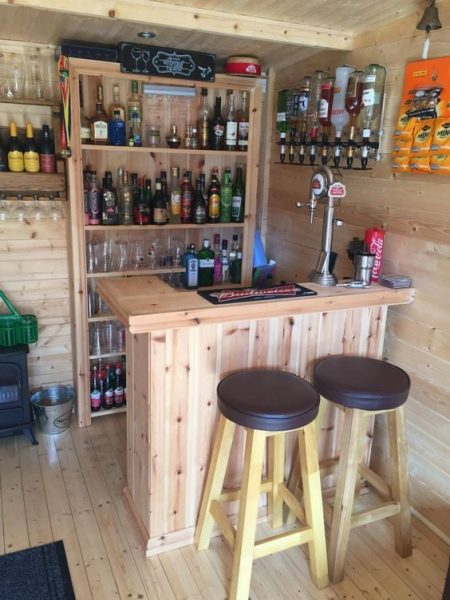 Take a look at the picture, you can see this palet bar truly able to maximize every inch of your spaces and also load with all bar necessity. The clear coating color also able to show the dutch teak natural color.