Is your house a little too plain for you? Do you want to make it look more like home? You're not alone. This is why we have compiled this list of unique decoration and design ideas that will make your home feel new and exciting.
From DIY projects to buying a few decorative items, there are several ways you can spice up the décor in your house. Read the blog to find out some of our favourite ideas!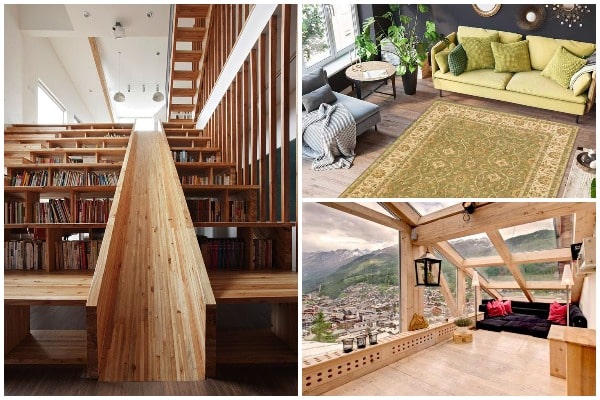 Layer with Textures
Layering textures in various ways is a wonderful way to add depth and richness to your home. Things like a rough-cut wood wall, textured wallpaper, area rugs, or fabric can all be layered in different ways for some beautiful results!
Also, texture creates the illusion of light and shadow, which will add depth to any wall or surface.
Paint the Walls a Different Color
If you want your home to feel more alive but don't have cash for expensive furniture items, try painting your walls a different colour! It seems easy, but it can make such a world of difference.
Painting walls also cover the wear and tears, making them clean and fresh. Also, it gives a unique touch to your home.
Fresh Flowers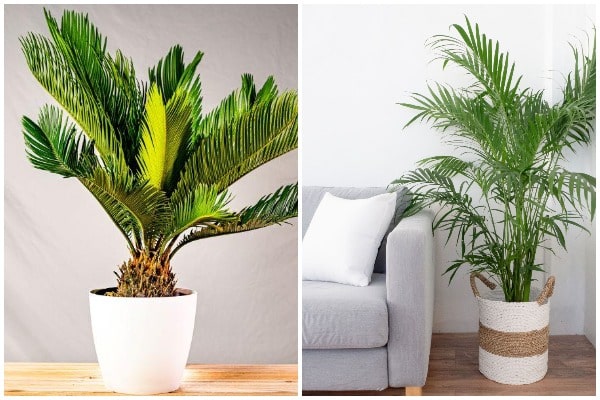 It's not too difficult to change your decor from drab and dull to bright and colourful with just a few plants. Try adding some fresh flowers or other greenery around the home for an instant makeover.
If you're feeling daring, try building a hanging garden! You can create one on any size of wall space by creating a vertical garden or a green wall.
Also Read: Growing Indoor Plants as Part of Your Decor
Play with Wall Decor
Wall decor has a big impact on your home's vibe and feel. It can make it seem warm and inviting or cold and uninviting depending on what you choose to put up!
If you want to change things up but not spend tons of money, try your framed photos wall.
You could also try a DIY mural project to make your walls stand out from the others in the neighbourhood.
Opt for a Classic Furniture Style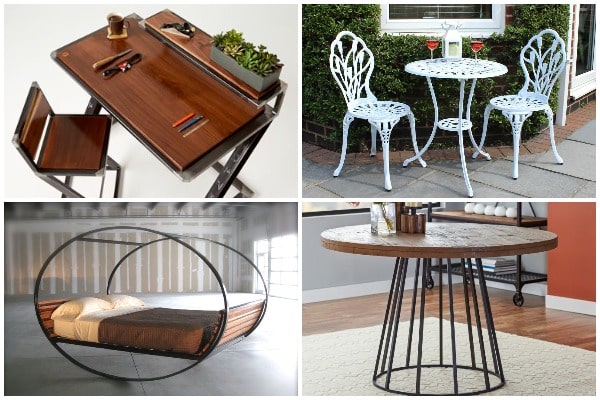 A good way to make the most of your home is by choosing a furniture style that matches it. You could go with modern, country, traditional, or even eclectic!
The point here is you can still find some cool pieces for any budget and the overall look you're going for in your house.
If an entire overhaul isn't what's best for your home, try to find a few new pieces that will help liven up space.
Try a New Flooring!
You may not notice it, but floors can make or break the look of your home. If you want to change up the feel and look of an area without much work, consider changing flooring materials.
It's a simple process that will have big payoffs in terms of aesthetics and function! Change the tiles, the carpets, or even paint them. If you can't change the tiles, cover the floor with vibrant Persian rugs and dhurries.
Also Read: Carpet vs Hardwood Floor's – What's Best for Your Home
Bold Color Accents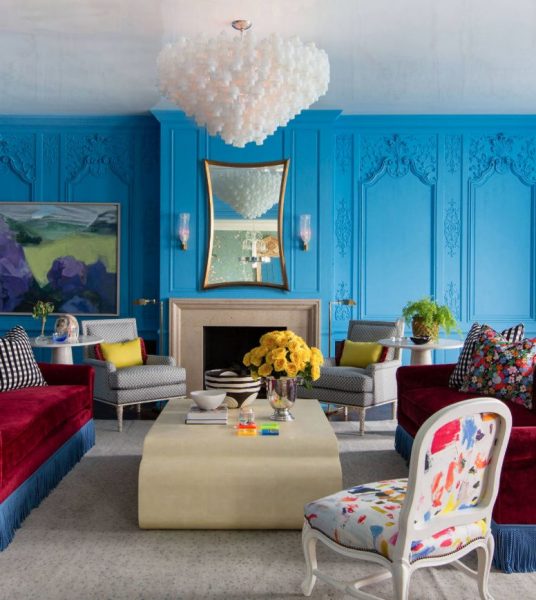 If you don't like traditional white, try adding bold colour accents. You could do this by finding some colourful furniture or even incorporating them into your wall art pieces! Throw in bold and royal shade pillows and cushions for an extra pop of colour.
Bring the Outside In
You can also bring the outside in by using large pieces of furniture or items meant to be outdoors and bring them inside with you!
This could mean a hammock, outdoor bench, rockers on your porch– anything will work for this idea. Also, a bench on your entryway will make it feel like a little oasis.
A Unique Touch
One of the best ways to add uniqueness is with an extra touch. You don't always have to do something big. You can find unique pieces that will be more meaningful than any other piece in your home!
This could mean sentimental items or even buying a painting from your favorite artist. These are only some examples, but the possibilities are endless.
You can even satisfy your inner history geek with historically accurate medieval sword models. These swords are not something that you can find in every home, so they can give your personal space a unique charm and character. You can mount your collection of medieval blades as a centerpiece above your mantelpiece or on a wall in your dining area.
Don't Forget About Lighting
.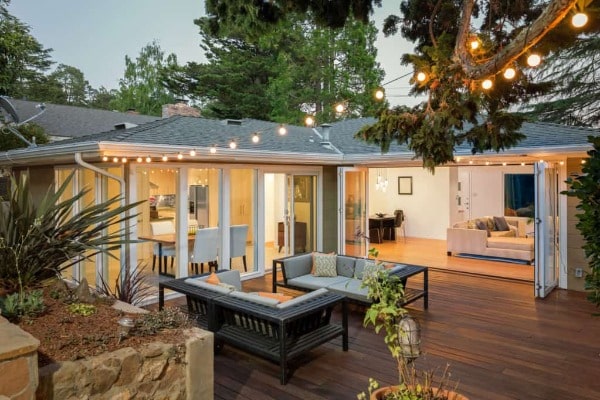 When designing your space for maximum comfort and enjoyment, don't forget to think about lightings arrangements. If it's too dark for you to be comfortable, then it's too dark!
You could also do things like installing a dimmer switch so that you can adjust the brightness of your space. Also, lights make your space feel more welcoming and warm, so it's a good idea to incorporate them.
Lighting doesn't have to be expensive either! There are many different types of lighting that you can use, like lamps or even paper lanterns if you want something simple and cheap.
Wall Art
Adding some wall art will create an environment that feels more personal and welcoming. It doesn't have to cost a lot, either–find pieces that are perfect and match able to your taste.
If you like the look of wall decals, then search for some large-scale ones that will make your space feel individualized and cosy.
Curtains and Upholstery 
Curtains change the entire mood of a room, so make sure to find ones that match your style and colour scheme. You can also change the mood by changing up your pillows.
Find some fun or bright-coloured throw blankets that will give you an instant lift in energy! Patterned upholstery is also a good idea if you want to add some personality and flair. But if you are a fan of traditional vibes, opt for floral patterns or classic solids.
Vases and Decorations
It can be hard to find a vase that fits into your home decor and style. However, if you are looking for something that is classy-Looking enough to fit in with any design, get one that has an asymmetrical shape. But make sure it still matches the colours or your scheme. You don't want it to be a combination of different patterns and colours.
Create Harmony in Your Decor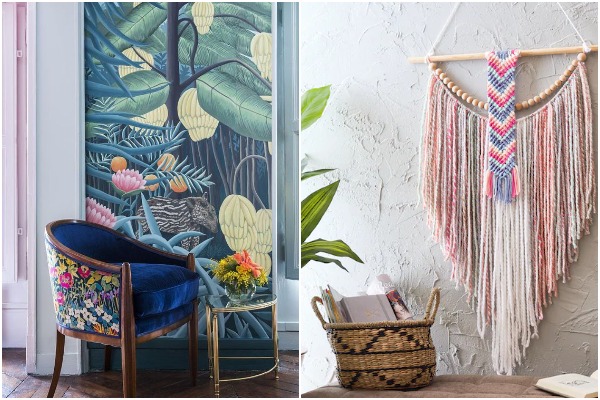 Create harmony in your home interior by matching the colour of your furniture with the style and shape. For example, if you have a dark wood dresser that is rectangular, then choose a rug to match its size for the floor.
If you are looking for something more unique as an accent piece or want to try something new-consider adding plants like palms, ferns, or succulents.
If you want a centrepiece in the room, consider using large round pieces of furniture like ottomans and benches that can be used for seating.
In Conclusion
Home decor is not expensive every time. There are many pocket-friendly ideas to make your house look like you spent a fortune without the sticker shock!
For example, adding some elegant rugs can class up any room in your home. RugKnots is one company that offers high-quality and stylish options for all budgets – from simple oriental designs to more ornate patterns with plush pile textures.
If you're looking for trendy and stylish rugs this year or need a gift idea for someone who has everything, why not start here?