Many ideas may come to your mind while planning to update your bathroom for a modern look and feel. However, it would be best if you went with such ideas that suit your lifestyle and taste.
To help you with the revamp of your bathroom, we have come up with some pocket-friendly and easy-to-implement ideas. You don't have to go over the board to upgrade your bathroom.
Proper planning, cool ideas, and budgeting can help save your money and time. The following easy and inexpensive update ideas will make your bathroom modern and luxurious.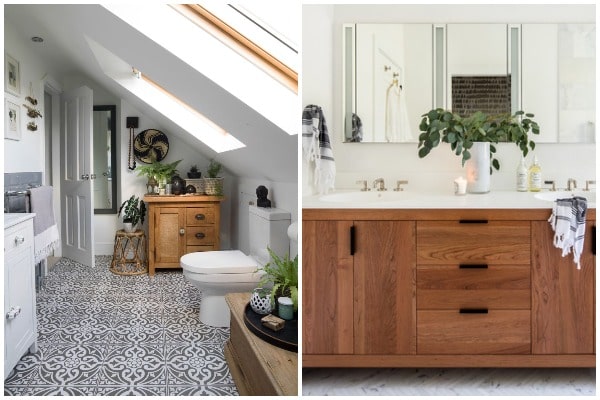 Repaint the Bathroom
Change the paint of the bathroom for an instant update. Repainting is an easy and effective idea to change the feel of the bathroom.
Though painting your bathroom may take some time, you need to paint every nook and corner carefully. For this purpose, the use of neutral shades is the best choice. They look both elegant and luxurious. 
Or, for visual harmony, create a monochromatic effect by painting the walls to match the floor. You can also paint one of the four walls with a bright color to create an accent wall. The shower regrouting melbourne is what you need to have a look at to make sure leaks are fixed.
You may know that mold and mildews produce very easily in the bathrooms due to moisture and humidity. So, it is better to go for high-quality paint that resists the growth of molds.
Also Read: A Step-by-Step Guide to Painting Your Window Frames
Ideas for Better Organization
Organize all the stuff in the bathroom to create more space. Throw away expired and less useful things to make room for new things. If you want to keep the existing cabinetry and vanity, try adding pullout shelves and drawer dividers to keep everything organized.
Bathtub Update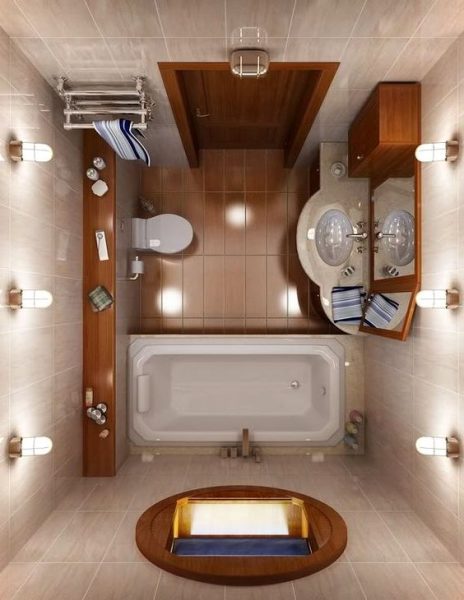 If you don't want to change the bathtub completely, make your existing tub look like a new one. First of all, clean it using hydrogen peroxide.
It will remove all the difficult stains and brighten up the bathtub. Make the bathtub an aesthetic part of your bathroom by painting its side with a beautiful floral design.
Make your bathing experience more relaxing by adding a shelf to place your favorite book, drink, and bathing products such as bath salt and essential oil.
You can even place a Himalayan salt lamp on the shelf to double the relaxation while taking a bath. These lamps radiate a subtle glow to calm your senses. You can visit Ittefaq Salt to know more about these lamps.
Frame the Mirror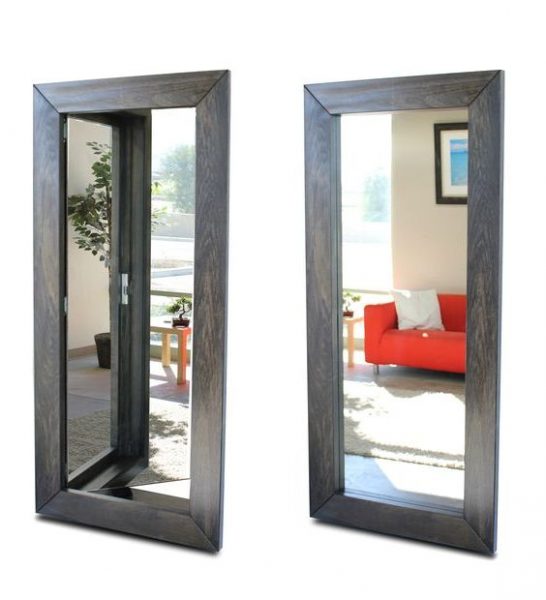 Change the look of the plain bathroom mirror by adding a frame around it. A beautifully designed frame will look quite aesthetic. It is so amazing how framing the mirror can transform your bathroom. 
To save your money and add a custom look to your mirror, try making a frame at home. Just google some simple and easy frame-making ideas on the net and get started.
Change the curtain
A new curtain matching the tiles or complementing the paint color would be a perfect update addition. If you want to make your bathroom look spacious and loftier, try hanging the curtain from the ceiling.
To save your money, use a canvas drop cloth or make a curtain from the burlap. To keep the shower curtain's hardware out of sight, conceal the curtain rod by installing a track on the ceiling.
Also Read: Elegant Curtain Ideas for 2021
Extra Shower Storage 
For compact and handy storage for showering products, add shower shelves at the corner near your shower. This inexpensive idea will not just organize your things but also make your showering experience good! You can use glass shelves to display soaps and shampoos. 
Light Fixtures
An easy and impactful update idea is to change the lighting in your bathroom. Good lighting always has a wonderful impact on the over décor of any room.
The easy way is to use a light-colored diffuse ceiling light in the bathroom. For mirrors, use vertical lights that will give more light without any shadows.
Faux Candles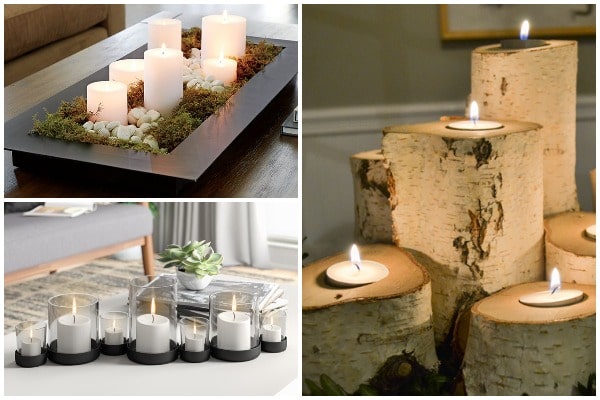 Use battery-operated LED candles to create a faux flameless candlelight effect. These battery-operated faux candles have a realistic wax finish, and warm LED glow that will give your bathroom an instant uplift.
Also Read: Wax Melts vs. Candles: Which Is Better for Your Home?
Refresh the Existing Tiles
If you do not want to spend money on changing the tiles, refreshing the existing tiles is a perfect option.
Brighten up the existing tiled floor by removing grout lines and dirt using an eco-friendly acid etcher. This is an amazing budget-friendly idea to clean the bathroom and give it a new look.
Add a Decorative Window
Replace your plain glass window with a carved or leaded glass panel. It will add more beauty to the bathroom without blocking light. You can choose a decorative frame for the window as well.
Iram Afzal: (Author Bio)
Hi! There, I am, Iram! A writer and blogger at Ittefaq salt. My love for trying out new things is never-ending. I love to share my knowledge and experiences with others and help to bring a positive change in their lifestyle.
I am here to provide useful tried-and-true tips and tricks to a more vibrant you. I mostly write about home decor and lifestyle!