Moving can be a stressful experience, but it doesn't have to be. One of the most important aspects of a successful move is choosing the right moving company. Since it can be difficult for you to choose the right one we're here to help. In this blog post, we'll give you some tips on how to choose the right moving company for your needs.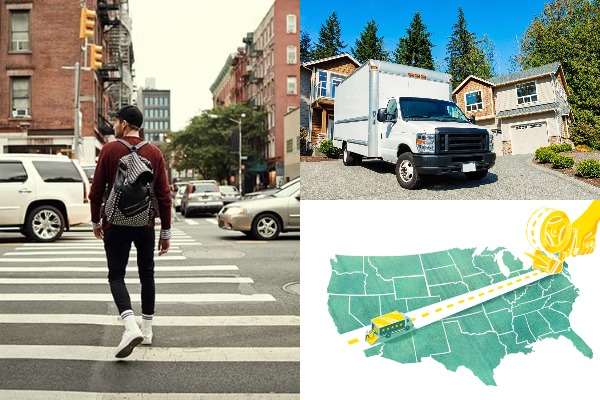 Here are some things to keep in mind when choosing a moving company:
Use of moving company software: Reputable moving companies use specialized software to estimate each move. This helps ensure that you get the most accurate quote and a fair price.
Get multiple quotes: Be sure to get at least three quotes from different companies. Compare not only the prices but also the services included and any extra fees.
Check reviews: Check online reviews and see what other customers have to say about the quality of service they received. Always choose a reputed company like moving companies Richmond VA.
Ask about insurance: Make sure the company is insured in case anything gets broken or damaged during the move.
Get everything in writing: Get a written estimate that includes everything from the price to what services are included. This will protect you in case anything goes wrong.
Tips for Packaging
Now that you know a few things to look for when choosing a moving company, let's move on to some tips for packing and preparing for your move. These tips will help make your move go smoothly and help reduce stress.
Start early: The sooner you start packing, the better. This will give you plenty of time to sort through everything and get rid of anything you don't need or want. Plus, it will make it less overwhelming when it's time to actually start packing boxes. 
Pack one room at a time: Instead of packing everything all in one go, do it room by room. That way, you can label the boxes according to which room they belong in. Unpacking will be much simpler this way.
Use packing materials: Invest in some good packing materials like bubble wrap and packing peanuts. This will help protect your belongings and keep them from getting damaged during the move. 
Also Read: MAKE MOVING FUN AND ENGAGING WITH THESE 5 TIPS
Get the Best Price from a Company
If you're like most people, the thought of packing up all your belongings and moving to a new home is daunting, to say the least. And on top of that, you have to find a reputable company that won't break the bank.
Get quotes from multiple companies. This one is a no-brainer—the more companies you get quotes from, the better chance you have of finding a great deal. But don't just go with the cheapest option; be sure to read reviews and compare services to make sure you're getting good value for your money.
Also, be sure to ask about any hidden fees or surcharges. Some companies will give you a low quote only to tack on extra charges later on. So be sure to ask about things like fuel surcharges, long carry fees, stairs fees, etc. so there are no surprises down the line.
Another way to save money is to move during an off-peak time. The demand for moving services is always higher in the summer months, so if you can avoid moving then, you'll likely get a better price. The same goes for weekends—moving mid-week will usually be cheaper than moving on a Friday or Saturday. 
Packing yourself (or at least partially packing yourself) can also save you money. Most moving companies will charge by the hour, so if you can do some of the work yourself, it'll cut down on their labor costs and in turn, save you money. Just be sure not to pack anything fragile or valuable—leave those items for the professionals.
Conclusion:
Moving doesn't have to be stressful if you take some time to prepare and plan ahead. By following these tips, you can be sure to choose the right company and get the best price possible. And once it's time to pack, these packing and preparing tips will help make your move go smoothly.