How to Improve Your Home's Curb Appeal this Spring
Creating curb appeal is something that many homeowners struggle with. Sometimes it's not even about budget restrictions, it's about not being sure how to best invest in the exterior of the home, what renovations and changes to make, and what the overall vision is. Just because your home lacks curb appeal, doesn't mean you know what specifically is missing.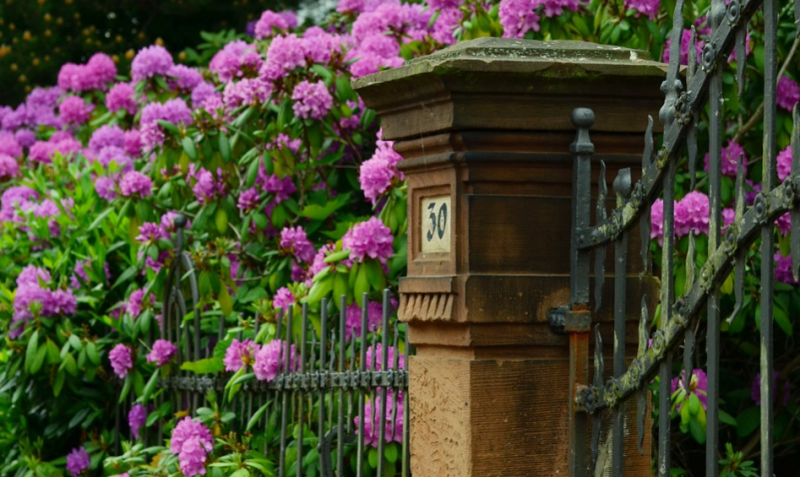 If you've made it your goal to improve your home's curb appeal this spring, then your best bet for success is to go in with a plan. There are some standard tips and bits of advice that can be followed that will help you to create an outdoor space that you are not only proud of, but that also transforms your home in a positive way. So, let's take a closer look.
Give the Entrance to Your Home Some Drama
Rather than just a non-descript entrance to your home, why not create some drama and really make a statement? This is where landscaping can come into play. By using materials like paver stones, stepping stones, interlocking, or even poured concrete, you can create a walkway and patio if you choose, that leads to your front door.
Take for example KG Landscape patio construction projects. They not only do the project for you, but can work with you on the design. This is ideal for homeowners that know they want to amp up their curb appeal but aren't sure what design would work best.
Add Interest with Greenery and Flowers
Another great way to improve your home's curb appeal is to add interest with greenery and flowers. This could mean creating new flower beds and gardens, or it could just be clipping back overgrown foliage and tidying things up. You want your garden to have a natural feel, but it should still be well maintained and tidy.
When you are deciding which flowers to plant, opt for bright colors and a variety of heights. This will make the garden appear fuller, and well thought out. Some of the most popular colors homeowners tend to choose are bright shades of pink, purple, red, and yellow.
Give Your Front Door a New Lease of Life
As far as quick, simple, and cost-effective projects go, painting your front door is top of the list. Just this one simple project will completely change up the look of your home. It's a job you can easily do on your own in just a few hours.
Plan Out a Lighting Project
Exterior lighting is a great way to extend your curb appeal into the evening hours, and it also offers a sense of safety to your home. A well-lit home is one that intruders tend to avoid. Lighting can be used along pathways, at your doorway, and even to highlight architectural elements and trees/gardens.
Start Turning Heads with Curb Appeal
All of these tips and advice will help you to improve your home's curb appeal and make it something that people start to notice for all the right reasons.
Also Read: 18 Tropical and Natural Outdoor Shower Ideas