The kitchen is the heart of every home and should be an inviting place for family and friends to gather. But if your kitchen looks tired or outdated, you may not feel inspired to whip up something delicious when guests come.
Suppose you're looking for ways to spruce up your space without breaking the bank. In that case, these eight creative ideas will help you transform your kitchen into a beautiful and functional room that everyone can enjoy—plenty of ways to make your kitchen look great while still staying within budget.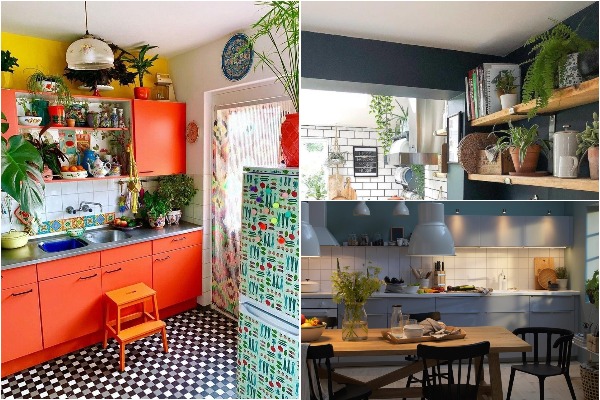 1. Install Pendant Lighting
Installing pendant lighting in your kitchen is an easy and inexpensive way to update the room's look instantly. Pendants are a great choice for kitchens because they provide focused task lighting while adding visual interest to the space. Whether you choose vintage-inspired industrial styles or modern, sleek designs, pendant lights can be used as accent pieces or as main light sources, depending on your needs.
With so many options, it's easy to find pendants that fit any decor style and bring a unique touch to your kitchen. When choosing Kitchen Pendant Lighting for your space, it's essential to consider the size of the lights, the number of bulbs needed, and the height at which they will hang. Doing this ahead of time can help you avoid making costly mistakes when installing them. 
2. Add an Accent Wall
Adding an accent wall is a great way to add color and personality to any kitchen. Accent walls are eye-catching and unique and can instantly transform the look of a room without requiring major renovations or expensive materials. With so many options available, finding an accent wall that fits your style and budget is easy.
Whether you choose a bold paint color or opt for something more subtle like wallpaper or tile, adding an accent wall in your kitchen can make all the difference in how the space looks and feels. The key is to pick a wall that ties in with the room's overall style and complements the space's other elements. If you feel creative, you can use accent walls to showcase artwork or unique keepsakes.
3. Switch Out Your Cabinets
If you're looking for a major change to your kitchen, switching out your cabinets is a great option. Whether you replace them with new ones or re-paint or refinish the existing ones, new cabinets can give your kitchen an entirely different look while keeping the same floor plan.
If you're on a budget, consider refinishing your existing cabinets instead of replacing them. You can give them a fresh coat of paint or stain and add new hardware to make them look as good as new. Refinishing your cabinets is an easy and relatively inexpensive way to transform the look of your kitchen without having to buy all new cabinets.
Also Read: 7 Awesome Mini Kitchenette for Small Kitchen
4. Install Open Shelving
Open shelving is a great way to add storage space without compromising the look of your kitchen. Not only does it make the room look more spacious, but it also helps to keep everything organized and easily accessible. Plus, with many styles and materials available, you can find open shelving that fits any decor style and budget.
When installing open shelving in your kitchen, consider the items that will go on and ensure you have enough space. If you use the shelves to store dishes or other frequently used items, ensure they are high enough to reach everything easily. For more decorative pieces, like vases or cookbooks, ensure the shelves are low enough to keep them from getting in the way of everyday tasks.
5. Update Your Kitchen Accessories
Even small changes can greatly impact the look of your kitchen. A simple switch like adding new kitchen accessories or switching out old ones can immediately refresh the space without requiring major renovations. Whether you add a new set of colorful dish towels or replace your existing utensil holder, small changes can give your kitchen a fresh new look.
If you're on a budget, don't hesitate to get creative and shop for unique finds at thrift stores or flea markets. You'd be surprised how much of a difference something as small as a colorful fabric placemat or a vintage-inspired wall clock can make in your kitchen.
6. Add Wall Art
Adding wall art is an easy and inexpensive way to brighten up any room; the same goes for your kitchen. Whether it's a bright patterned wallpaper or framed prints, adding wall art can instantly refresh the look of your kitchen and make it feel more inviting.
When selecting wall art for your kitchen, think about how much space you have to work with and choose pieces that fit the room's overall style. If you're looking for an inexpensive solution, try framing some of your favorite recipes or prints from magazines; these can be easily scaled to fit any size wall.
7. Install New Flooring
Consider installing new flooring if you want to give your kitchen an instant facelift. Replacing the floors in your kitchen can completely transform the look and feel of the room without requiring major renovations or costly materials. Whether you choose wood, tile, laminate, or vinyl, plenty of affordable flooring options exist.
When selecting the perfect flooring for your kitchen, ensure it is durable enough to handle everyday wear and tear. Consider traffic patterns in high-traffic areas like the front of the stove or sink, and make sure you choose flooring materials that will be easy to clean and maintain over time.
8. Change Out Knobs and Handles on Drawers and Cabinets
Updating the knobs and handles on your drawers and cabinets can be an easy and affordable way to transform the overall look of your kitchen or bathroom. A cohesive design can create a more polished and consistent appearance in your space. From sleek and modern to classic and traditional, there are countless options.
By simply swapping out your current hardware, you can update the style of your cabinets and drawers without needing a complete renovation. Plus, it's a simple DIY project that can be completed in just a few hours.
Updating your kitchen on a budget doesn't have to be complicated. From installing new accessories and wall art to switching out flooring and adding accent walls, there are plenty of easy ways to refresh the look of your space without breaking the bank. By following these tips, you can give your kitchen an entirely new look that won't cost you a fortune.