Everyone wants their personal space to exude beauty, sophistication, coziness but at the same time display luxury. Often the reality is that all of this can't be achieved without your wallet running dry. Hence, many of us have to eat on our dreams. But how do some of you still manage to achieve your dream décor without spending much?
Are you among those who think about it when you happen to be at a place with similar décor and accessories that you wanted in the house? 
Today, we will share some decorating tips and upgrades that will help you achieve your goal of staying within the budget. These are simple yet up-scaling styling techniques that will suddenly enhance the look of your house, transforming it into your dream space.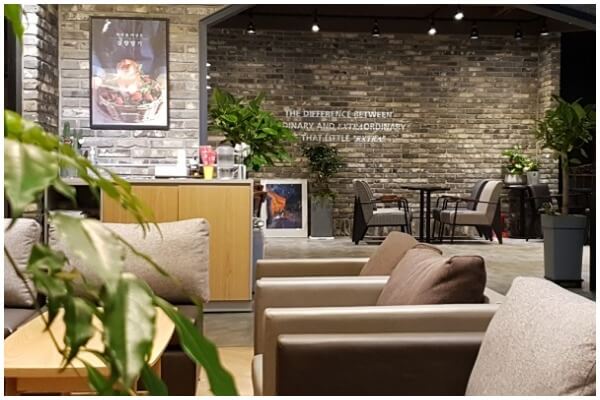 The impression of your home on others starts from the time someone enters the gate of your house. So, you must start making changes from the point. Look at the spots in your home at the outdoor space that you can modify to make it look expensive while staying on a budget.
Your patio is one of the places with immense potential to change how your house looks from the entrance. Make a seating arrangement for evening coffee on your patio. To save it from extreme weather, you can use outdoor shade covers to protect the area. Polycarbonate shade covers especially work well for the California sun.
So, if you live in any city of California, let's say, Irvine, you can search "outdoor shade cover Irvine CA" to get the search results. You can spend your furniture in the cold and the summer heatwaves under these polycarbonate panels.  The new change will liven up your patio in less budget but gives an expensive look. 
Use Plants To Freshen Up The Room 
Plants are not only good for your health, but they also add color to your living space too. Adding plants and flowers won't prove to be wallet-busting for you, but it can make a lot of difference for your house. You only have to buy a few bouquets from the store and arrange them into a vase. When choosing the vase, you can go for silver and dull gold to add subtle color and brightness to your space. 
Instead of putting one big vase full of flowers, create small arrangements and spread them around the house. Don't forget to include the washroom and kitchen to add the element to your floral décor. 
Also Read: Growing Indoor Plants as Part of Your Decor
Add A Blast Of Color With A New Paint 
One of the inexpensive changes that you can make in the house is by changing the paint. It gives a boost to the area where it is applied and adds a blast to it. The dent on your wallet due to changing the color is minimal, but the impact is profound.
Decide the part of the house you are most bored with or where you spend most of your time. It could be your living room or the bedroom. Change the color of the walls. If you are not changing the décor and furniture, make sure the new color complements them too.
If you plan to create a more extensive change, you will have to spend a little more to give your space a complete makeover. 
Also Read: 6 Qualities to Look for When Hiring a Painter
Pick The Accessories That You Are Excited To Use
The accessories you use in the house can make a lot of difference in impacting your mood positively. Therefore, pick the accessories in the home that you look forward to using. It could be a bath set in your washroom, the tablecloths for your dinner table, your favorite coffee cup, or other decorative craft products.
Some people pick any color or design just for fulfilling the need. If you do this, you are going through a routine instead of relishing the experience of using these products. 
It is often possible that you get bored by one arrangement of your furniture. If you don't want to spend more money on buying new furniture, the easiest way to change is by reshuffling the furniture items.
You can mix and match different chairs and sofa among your living room and other house areas. Make sure to change the accessories too if they go well with the new furniture combinations. 
Also Read: The Undeniable Benefits That Are Associated With Renting Furniture
Add Moldings To The Bare Walls
If you have unembellished walls in the house, you have got an opportunity to make it look royal and inexpensive by adding moldings to it. You can spray-paint the moldings with gold or other nude colors to highlight them against the color of the wall.
Apart from the walls, moldings can be added to the baseboards, ceilings, or chair rails. There is no need to hire a famous professional to make Victorian-style moldings. A simple, single-depth piece can also work.
Clutter does not look chic even if you spend dollars to collect the pieces for your house. The definition of new modern is minimalism. So, purge your home to declutter old accessories and furniture pieces that do not add value or beauty to your house.
Too much stuff at one place attracts dust and looks cheap too. If you don't want to throw the additional furniture and stuff, either put it on a storage unit or inside the house if you have a spare room. 
Buy Cheap From The Thrift Store
People have already understood that you don't have to be shy about saving some money. So, the importance of thrift stores has become more widespread. The thrift stores are a perfect example that one man's junk is another's a treasure, so look out for things coming in the thrift store. If you are lucky, you can get your hands on treasured items you have been looking for in your house. 
Giving a chic and cozy look to the house is not always expensive if you are familiar with some powerful tips. Often small changes like rearranging the stuff, adding new throw pillows and cushions, and modifying the paint can make a lot of difference. You can help yourself with the tips mentioned above to make your house look more appealing without breaking the bank.