Roofs may be durable, but that doesn't mean they will last you forever. If you live in a home long enough, you're going to have to replace the roof sooner or later.
The average roof lasts 20-30 years, and it's best to replace it before problems occur. While labor does affect most homeowners' decisions, the material is just as important. 
You may have heard about metal roofs and may be uncertain whether or not you should install one. Keep reading to learn the good and ugly about metal roofs if you're uncertain about getting them.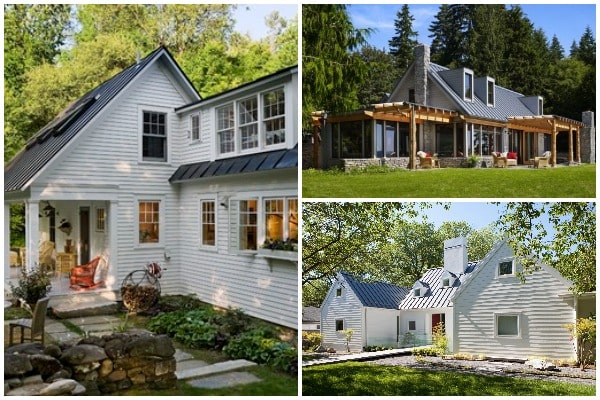 Pros of Metal Roofs
The benefits of metal roofs are often enough to make any homeowner go for the install. There are five main reasons you may want to choose metal roofing. These include:
Durable 

Energy-efficient 

Safe

Long-lasting

Eco-friendly 
With a professional install, metal roofs are durable. They're capable of withstanding harsh weather conditions, including winds as powerful as 140 miles an hour. They also impact resistance and won't corrode or crack. 
Metal roofing deflects UV rays, which aids in reducing cooling costs by as much as 25%. In case of fire or lighting, metal roods will not ignite into flames contrary to common belief. 
While the average roof lasts three decades, metal roofs will last 40-70 years. They are also environmentally friendly and are 100% recyclable at the end of their life.
Also Read: 5 Common Roofing Materials for Your Home
Cons of Metal Roofs
There are also a few drawbacks of metal roofs that you should know. The benefits often outweigh the cons for most, but it's still good to be aware of any potential negatives. 
Performance concerns 

Noise 

Less affordable 

Color matching issues 

Expansion, and contraction 
Should water accumulate on the roof, serious damage can occur. This is why it is important to invest in thick, quality metals. Before you decide on getting a metal roof, you should also consider the best type available. See here to learn more about standing seam metal roofs.
Installing attic insulation can help buffer the noise, but this also raises the cost. The cost for metal roofs alone is 2-3 times more expensive than other types of roofing material. It may only be a viable choice if you plan to live in the house long-term. 
If you need to repair or extend metal roofs later, it may be tough to get a perfect match with the original. The noise may be the most off-putting factor. You may notice it most during heavy rain or storms.
The assembly material is vital for expanding and contracting based on temperature changes. These parts may weather at varying times depending on the climate and degrade over time. 
Also Read: 7 Solid Ways to Keep Your Rooftop Maintenance Up-to-Date
Making the Choice: Metal Roofs for Your Home 
Metal roofs may prove to be the perfect choice for your home. Even if you decide to go with a different material for your roof, knowing about the cons is helpful because you're now making an informed choice. 
If you found this article helpful and are interested in reading more topics related to anything homes, be sure to check out other blogs on our website.