The kitchen is one of the places in your home where you spend the most amount of time and that is why it needs regular renovations as well. So when you are going for kitchen renovations in your home make sure you get them done appropriately. Otherwise, it will cause problems for you later on and end up costing too much money as well.
In this article, we will discuss the ten tips you need to know before you start your kitchen renovation stop so stay tuned with us and let's have a look at the things you need to keep in your mind below.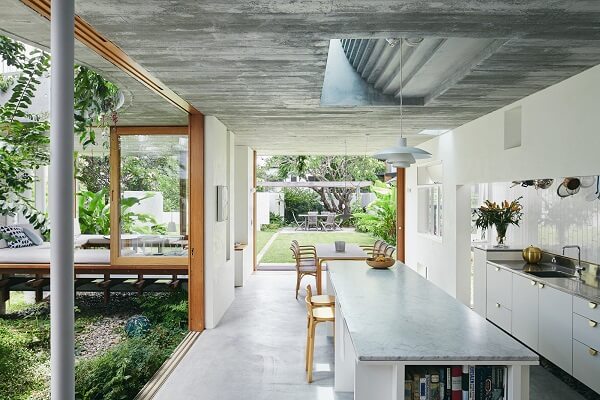 10 Tips For Kitchen Renovation
 1. Uses Of Kitchen Cabinet Designs
Kitchen cabinets do not seem like a very important thing but they make up 50% of the look of your kitchen and that is why they are very important. It would not be wrong to say that they make a statement in your kitchen and that is why you need to take them seriously whenever you are going for a kitchen renovation in your home.
Make sure your kitchen cabinets are bold in color and design. You can also go for simple wooden cabinets or white cabinets if you have a small kitchen and. Doing this will make your small kitchen look larger than it is which is great for you if you want to make your place look bigger and less cluttered. You can score high-quality white cabinets that are discounted at cabinetselect.com to achieve a minimalist kitchen without spending a fortune. These affordable cabinets are stylish yet have a lot of storage you can use.
 2. Including A Kitchen Island
A kitchen island is a great addition to your kitchen whenever you are going for renovation. The countertops and slabs are the very very vessel in the kitchen but they can also open up the space in your kitchen.
 3. Shelving And Storage Spaces
Make sure that you include as many storage spaces and serving as possible. If you have a larger kitchen then you can go for hanging storage facilities as well which are very beneficial for you and look great in your kitchen. Don't forget to include a pantry area for storing all your groceries as well.
Also Read: 6 Kitchen And Pantry Organization Ideas
 4. Include A Tile Backsplash
You can include a tile backsplash in your kitchen that will attach all the dirt particles and grease in your kitchen without making the walls dirty. You can place them in your cooking range which can be a very smart way to clean your kitchen easily.
 5. Stainless Steel Appliances
When you are renovating your kitchen you should invest in stainless steel appliances because they are the best places that you can invest your money. It is because they are very easy to clean and maintain the best part about them is that they do not smell bad.
Also Read: 6 Awesome Mini Kitchenette for Small Kitchen
 6. Metallic Hardware
The hardware in your kitchen should be metallic to prevent rusting.
 7. Sustainable Material
Make sure you use sustainable material that can be recycled in your kitchen.
 8. Statement Decoration Pieces
You can include a statement decoration in your kitchen like pendant lights or a chandelier in the middle.
 9. Place For Everything
Make a one-off place for storage in your kitchen so you never run out of space to place everything.
10. Add A Personal Touch
Add a personal touch and days to your kitchen to make it your own!