Modern kit houses are rapidly gaining popularity as a forward-thinking and versatile housing solution in today's innovation and design aesthetics era. These contemporary homes come in prefabricated kits and, with efficient construction methods, offer many benefits that appeal to many homeowners.
Are you someone planning for a stylish and tranquil escape from the hustle and bustle of day-to-day life? Yes! Kit homes are the perfect option for vacation retreats, blending style and convenience. These are an ideal choice for creating your dream getaway.
To help you make an informed decision, here are the top compelling reasons that make them a practical choice for your following vacation retreats.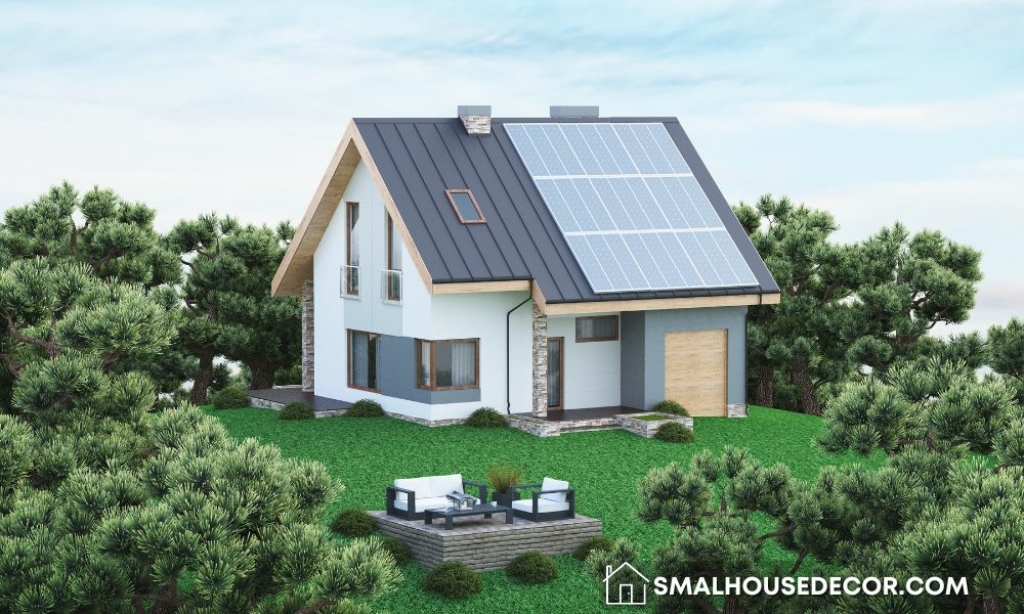 Ten compelling reasons to choose a kit home for your vacation retreats.
1. Time efficiency
The foremost reason for building a vacation home is for a place where you can unwind, unplug, and relax: the sooner, the better. It is easily achievable by kit houses. These houses are built in controlled environments, significantly reducing construction time. It means you can enjoy your vacation retreat sooner, eliminating the need for construction time.
2. Budget-friendly option
While building a traditional vacation house is an expensive affair, kit homes are a cost-effective alternative. These homes not only eliminate the need for skilled labor for framing but are also designed to reduce utility costs by up to 60%.
In addition, kit houses come with a fixed pricing solution, minimizing the risk of budget overruns. It means you get more financial freedom to allocate resources to other aspects of your dream getaway.
3. Design flexibility
Beyond standard models and sizes, several renowned and progressive house kit companies, such as Wide Span Homes, offer modern kit homes, providing ample customization options to combine style and convenience to help tailor your unique vacation getaway.
Whether you envision a modern beachfront retreat or a cozy cabin, you can tailor the design, architectural style, finishes, fixtures, layouts, and interiors to create the retreat of your dreams. Moreover, ample customization options ensure you get a vacation retreat, which truly reflects your taste.
4. Eco-friendly and sustainable
Modern kit houses incorporate eco-friendly features promoting energy efficiency and sustainability.
In the era of environmental awareness, these houses are a preferred sustainable solution for many homeowners. You can choose eco-friendly materials and energy-efficient features, minimizing environmental impact. You can even integrate solar panels and rainwater harvesting systems to reduce energy costs and your environmental footprint.
In addition, as these house kits are factory-built, material waste and building-site disposal are significantly eliminated.
5. Structural strength and durability
Quality kit homes are designed to be exceptionally strong and durable. These homes are built using structural insulated panels (SIPs), which offer structural strength and stability to your vacation retreats.
Whether you are planning to build your dream retreat in coastal areas threatened by hurricanes or in snowy climates, your house will be engineered to withstand severe weather conditions, offering long-lasting safety and eliminating maintenance requirements.
6. Low maintenance
Vacation retreats are meant for relaxation and not frequent maintenance. Keeping it in mind, kit houses are engineered using low-maintenance materials and highly durable construction methods. It means there isn't any need for constant upkeep.
7. Remote locations
Do you dream of a vacation retreat in a challenging location that is off the beaten path? Don't worry! Kiit houses are readily available for the task. These can be easily transported to any challenging or remote location. These are a go-to solution for you to enjoy the serenity and natural beauty of your preferred location.
8. Modern amenities and technology
Another compelling reason to choose a modern kit house for your vacation retreat is the scope to enjoy all the latest technology and amenities during your stay. These houses can be equipped with energy-efficient appliances, smart home features, integrated entertainment systems, and other modern amenities to enhance your overall vacation experience.
9. Less irritation, more peace
Modern kit houses are built with exceptional insulation and airtight seals, which helps keep pollutants, allergens, or even noise outside. These houses leave no stone unturned to make your vacation retreat quiet, peaceful, and a haven of tranquility for you to relax and unwind.
10. Investment value
Last but not least is the superior investment value it offers homeowners. Yes! A well-designed and properly maintained modern kit house is a wise investment. These houses come with excellent resale value. Remember, it isn't just a place for leisure but a financial savvy option for you. 
Also Read: A Comprehensive Look at Modern Residential Roofing Systems
Conclusion
To conclude, modern kit houses blend style and convenience perfectly for your dream escape. These houses offer many benefits, including customization options, sustainability features, cost-effectiveness, etc. However, it is essential to consider local regulations, location, and your unique needs and preferences before creating a vacation house with a modern kit house.
So, wait no more! Start planning your ideal vacation retreat with a modern kit today to make unforgettable memories for years.