Mould Inspection and Removal: Why Hire Professionals for your family home
With thunderstorms and rain comes mould and mildew in the house. It thrives in damp places and spreads throughout your home.
According to health experts, mould exposure in the house could be one of the root causes of chronic conditions such as asthma, sinus, and other respiratory diseases. Not to mention, mould growth can also be a threat to your property.
Although it is pretty easy to clean a small patch of mould in your bathroom or kitchen tiles, it is a matter of huge concern if you are finding huge patches on your walls or sub-floors.
That's why it is always a smart move to contact professionals to inspect and get rid of mould from your family home. Read on to find more reasons to seek professional help for mould inspection and removal.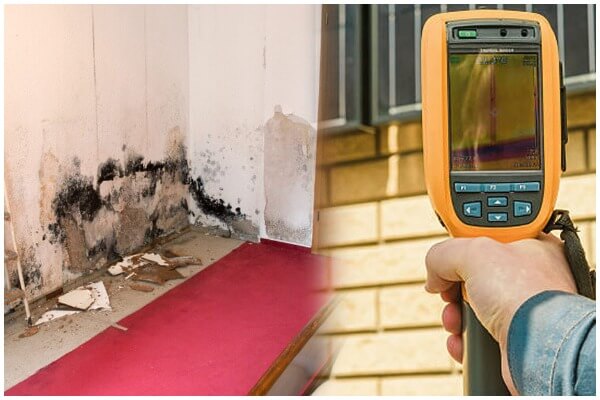 You should know that controlling mould growth isn't really easy. It can grow fiercely and rapidly on damp surfaces. If left unchecked, mould can cover several square feet in just under a week.
In fact, if the spores managed to get through your air conditioning or ventilation system, they would wreak havoc on your indoor air quality. The worst part of mould spreading is that once it takes over your home, it is not easy to get rid of it completely.
That's where mould remediation professionals come into the picture. They come with specialized tools and solutions for you to get rid of mould in your family home completely.
Also Read: Your Complete Guide to the Mold Remediation Process
Help your home get a professional assessment
Self-inspecting your home for mould can be a lengthy and tedious process. Also, there's a good chance that you might miss out on the hidden areas such as under the roof, flooring or the insides of your walls. Now, that can definitely cause a problem in the future.
Thus, getting an expert for Mould Remediation can help you get a thorough checkup for your home. Apart from visible stains and growths, they can even help you find mould issues your eyes might miss out on. The experts will help you prepare a detailed report about the mould growth in your home and suggest solutions for the same.
Not to mention, you will also feel at ease knowing that all the rooms in your house are getting checked by a professional.
Also Read: What To Know About Mold Removal
Help your mould-proof your home
In most areas and cases, mould growth tends to be a serious and recurring problem. And taking care of it on your own could be a temporary solution, but there's a good chance that you might end up overlooking certain areas.
The professionals will help you provide a long-term solution to your mould problems. This means that you wouldn't have to worry about dealing with the regrowth in the near future.
In the end,
The best part of hiring professionals to address your mould growth problem in your home is that they know exactly what to do and how to do it. They are equipped with the right tools, which means that they'll be able to solve your problems efficiently and quickly.
Thus, all these reasons clearly state that hiring a specialist to inspect and get rid of the mould in your family home can help you resolve the issue before things get worse.