How to Give Your Home a Makeover without Breaking the Bank
If your home is looking a little dated or you are just fed up with looking at the same four walls, your mind may have turned to renovating or making changes in your home. Of course, these ideas are great, but they all cost money. Here are some great ways to give your home a makeover without breaking the bank.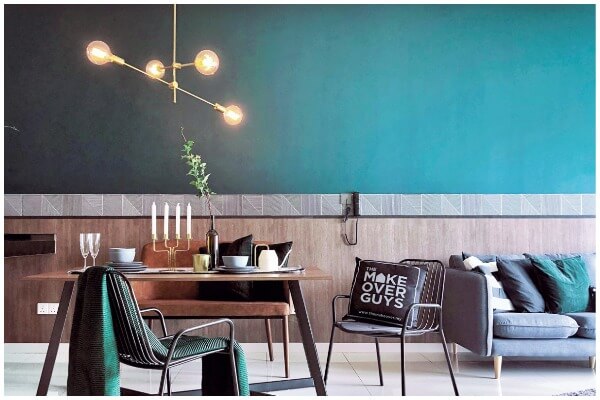 De-Clutter
De-cluttering can make a huge difference to your home and make it feel as if you have given it a makeover without having to do a lot of work or spend money. If your home is cluttered, getting rid of some of the things you don't need will make your rooms look bigger. It may even help you to find precious items you thought you had lost forever which will save you money on buying new ones.
Paint
Painting is an easy place to start but it will make a world of difference to your home and completely change its appearance. Painting is one of the easier DIY jobs, so you don't need to spend money on hiring a professional decorator if you don't want to. Pick a free weekend and get to work. Then you can relax, enjoy your new color scheme and congratulate yourself on a job well done.
Also Read: 6 Qualities to Look for When Hiring a Painter
Re-arrange the Furniture
You may have to move the furniture to paint the walls but that doesn't mean that you have to put it back in exactly the same place. Changing your furniture around will make your home look very different and feel refreshed without too much effort on your part.
Lighting
The ambiance of a room can make a huge difference. Strategically placed lighting can change the focal point of a room, make it appear brighter or cozier, and change a viewer's perception of the space. Use angled lighting and lamps to create the best effect in your home. These don't have to cost much but they could change your space dramatically.
Also Read: 4 Outdoor Deck Lighting Ideas to Make Your Deck Shine
Change Cupboard Doors
If renovating your whole kitchen is outside your budget, why not change the cupboard doors for a new style instead? This does not cost nearly as much as an entire kitchen and as long as the colors and texture match, the style can be totally different. You will have a new look for your kitchen without breaking the bank. 
Landscaping
Landscaping may sound like a huge project, but it doesn't have to be. Sometimes clearing out your back yard, cutting back trees and bushes, and buying a few garden accessories can take your outside area from being somewhere you don't venture, to a place you want to spend all of your time in. Check out these tips to save money on your landscape design project. If you use your garden space efficiently, you could effectively add a lot more space to your home for dining, entertaining, or just chilling out. 
Use these great home makeover ideas to give your property a brand-new look without having to break the bank.