Moving Hacks For A Faster And Smoother Move
People move or relocate to new places every day. They either do it for professional reasons such as a new job or personal reasons like experiencing a change in their environment. However, a move or relocation comes with its challenges. It is a time-consuming process and requires a lot of attention to detail. You may forget to pack something or fail to place a fragile label on a box, resulting in broken items arriving at your new location. Although a move is somewhat tricky, however, some ways will allow your move to go as smoothly as possible.
Using things that are already present in your household or making the best use of space, we are here to provide you with the help you need. Today, in this article, we will share some useful hacks that will make your move faster, smoother, and without any hiccups. Some of these hacks and tips are listed as follows;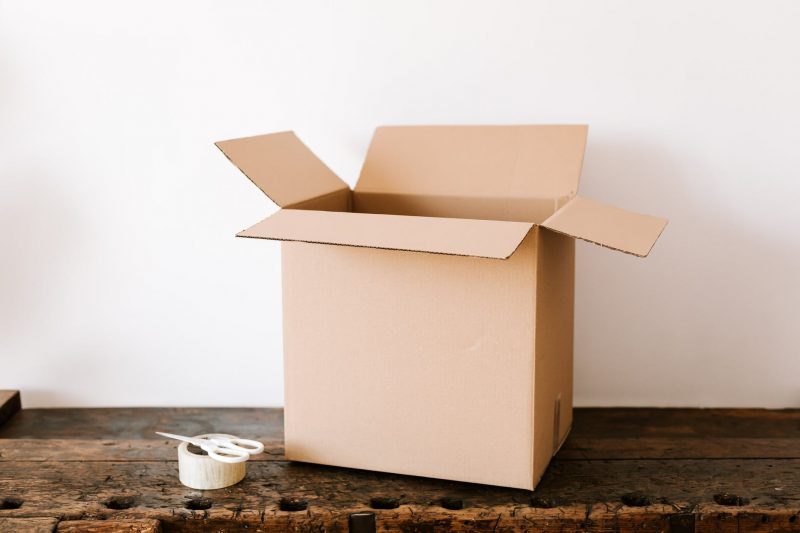 PAD BOXES WITH BULKY CLOTHES
You can move light clothes by stuffing them inside a wardrobe box or vacuum sealing them as they require less space. However, what will happen when the time comes to pack those bulky socks and shirts? The answer to that question is simple. You can kill two birds with one stone by using them as padding material for your moving boxes.
It will allow you to manage the little space you have more efficiently. You can also wrap fragile items with bulky clothes as they will provide an extra layer of protection, avoiding breakage and mishandling during transportation.
DURING A MOVE, STORAGE UNIT IS YOUR BEST FRIEND
Maybe you recently bought a new piece of furniture but decided that you need to move it to your new house without damaging it, or you want to store your belongings in a secure place temporarily, then look no further than a storage unit.
Moreover, storage units give homeowners a safe and secure way to store items they don't think will make during the moving process. It allows them to make space on the moving van for less valuable items, while also reducing moving costs.
DUST OFF THOSE SUITCASES
If traveling is something you do regularly, you will indeed have a couple of wheeled suitcases present at your house. While they are the best option when traveling, why not use them to pack your items and move to a new location. As bending down and picking up heavy boxes can easily give you a bad backache, you can avoid this discomfort using a wheeled suitcase.
You stuff them with whatever you want, grab the handle, and the wheels will do all the work for you. Give this hack a try, and your back will thank us later.
INVENTORY EVERYTHING
When moving to a new location, there will always be a chance that you will end up missing something at your old house. It will add more stress to the already existing one that comes with a move. To avoid unwanted stress and to ensure that you don't forget anything, make an inventory list and check off items from it when you pack.
Besides ensuring that you pack everything, it will also allow you to know what item is inside which box, making unpacking a lot easier. So, don't forget to inventory everything when you have a move coming up.
Also Read: 11 Space-Saving DIY Pallet Bar Ideas
DON'T FORGET TO TAKE PHOTOS BEFORE YOU PACK
If you are someone who wants to replicate your old house, bust out the camera or your mobile phone and take a few pictures to remember which item goes where. In comparison, you may argue that you have a picture-perfect memory, which is not the case most of the time.
When you photograph your old home and review the photos, you can get to know what wasn't working and what can work aesthetically inside your new home.
COLOR CODE AND LABEL EVERYTHING
When every box looks the same, it can become a daunting task to know what goes when you start to unpack. To make sure unpacking goes smoothly, label or color code every box. It will help you identify what item goes inside which room. You can assign colors to rooms and label boxes with colors that allow you to know where a specific box's things go. It will enable you to save time and finish unpacking quicker.
CONCLUSION
Moving into a new house is exciting as well as a time-consuming process. When you move to someplace new, it means you want to start fresh. Who would not want to reduce the stress coming by following some hacks that allow the moving process to go faster and as smoothly as possible? Use these hacks to ensure that your move is a fun and exciting experience.