What to Look Before Renting an Apartment in Riverfront Park, Denver
Buildings of mesmerizing architecture and beautiful parks – these are some of the reasons why people want to move into Riverfront Park Denver. However, you cannot just start looking for apartments blindly without understanding the local environment and what you should understand before renting. In this article, we discuss the necessary factors to consider before renting an apartment in Riverfront Park. So, let's hop on and start the apartment hunting essentials!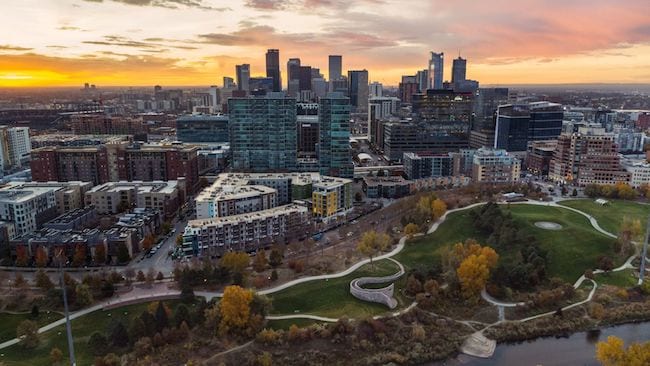 Decide What You Want and Fix the Right Budget
It is ideal for most people to spend around 30% of their income on rent. As a result, you need to find out what you can afford in the long run. You never want to have an apartment that you find hard to pay for or need loans to do so. 
After deciding your budget, think about what type of apartment you would be comfortable having. In this case, the best thing to figure out is the must-haves. For example, you may need two bedrooms or even more, considering how many people will live in the apartment. The primary requirements that you make should always be met. 
However, understand that having a big wish-list means it will add up to the budget. So, think realistically.
Take Help from Websites, or Trusted Locals
A good number of websites provide you with options of apartments in Riverfront Park. Using them is the fastest way of finding various apartments in specific locations. Also, these sites help you find apartments according to your budget and requirements. 
If you know someone who already lives in Riverfront Park, it would be best to take advice from them. Locals are the best guides when it comes to renting an apartment. Also, you can find someone as your roommate and get an apartment with them. Many websites have lists of people looking for roommates that you can try out – for example, Roomi, Roomster, etc. 
Consider the Location
Having the right location is essential as it helps you out with your way of living and brings you advantages for years! As a result, considering the location of your apartment is crucial, as you might have figured. 
Do you work somewhere in Riverfront Park? The best choice would be to have an apartment nearby to your workplace. If you have children, then having a school nearby is an excellent choice. Many factors like these should be kept in mind because having an apartment is a big and responsible process. 
Also Read: 5 Advantages of Living in a Waterfront Property
Don't Afraid to Be Choosy
It is easy to get peer pressured by good salesmen into buying an apartment. But, you need to be smarter than that. After you have figured out the right budget, you should make sure that an apartment fills all your primary and secondary requirements. Otherwise, don't pick it! 
Conclusion
Apartment hunting, though sounds like the toughest of tasks, can be easy with just a few smart decisions. Make sure to keep all these factors in mind as they will help you get the dream house in Riverfront Park.