Packing and Unpacking: House moving tips
Packing all your belongings and moving to a new home can be a difficult task. From packing everything safely to transportation, the whole experience can be anxiety-ridden for some. However, it doesn't have to be this way. With some preparation and help, moving to a new house can be a positive experience.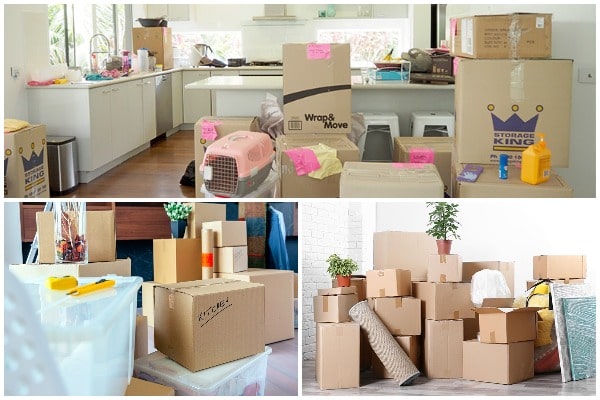 Hiring a moving company
Hiring an experienced and reputable moving company can save you a lot of trouble. However, you should check if the moving company is part of the Movers Association since many companies are. Professional movers can get the job done in no time at all. Because of their experience, moving companies can safely transport your household items with little chance of breakage. So there is a lot of benefit in hiring movers. However, you have to be willing to spend some money on hiring a moving company.
When hiring a moving company, you should make sure that you hire only a reputable one. To ensure this, ask the moving company about their USDOT and Operating Authority numbers that are signed up with the FMCSA (Federal Motor Carrier Safety Authority). In most cases, you can find the USDOT number on the website of a moving company. It ensures that the moving company is a valid one. 
Most moving companies will also be willing to provide customer referrals to you. Do follow up on these referrals as these can provide valuable information regarding the experience and expertise of a moving company. 
Here are a few tips to help you pack easily without any stress.
Also Read: An Essential Guide to Moving Into A New Home
Pack room by room.
This tip will help you when you unpack. Instead of worrying about what goes in which room, you can open a box and continue to unpack and set your new space. Also, packing room by room can save you time when packing household items. 
Take pictures of the electrical wiring.
When packing electrical items, take a picture of the wiring so that you face no issues when unpacking. It can prevent you from a lot of trouble when setting up your electrical equipment, such as TVs, desktops, gaming equipment, etc. 
Pack smartly
In addition to buying packing supplies, you can even use old rags and newspapers to pack fragile items. 
To avoid breakage in crockery, vases, and other fragile items, you should ideally use the original packing. However, you may not have the original packing with you. Instead, use packing material that leaves no space between the items you place in a box. You can stuff it with rags and newspapers. If you don't have these, you can also get corrugated bubble wrap. 
If you prefer eco-friendly packing material, there are many options for these as well. 
Packing furniture
Packing furniture is a time-consuming task. However, if you want to avoid damage to the upholstery and the carpentry, you need to pack it carefully. The best way to pack furniture is to use several layers. In addition to packing furniture in bubble wrap, you can also wrap it in cloth. Use curtains, old blankets, or bedding for wrapping. 
Also Read: How Soon Ahead Should You Schedule Movers
Make a list.
Make an inventory of all the items that you pack. Moreover, make a list of the household items that you place in each box. That way, there will be no confusion regarding where an item was packed. It can seem like a time-consuming process; however, it will save you a lot of trouble. Take our word for it! Also, make sure to label each box and mention if there are any fragile items in it.
Declutter!
Before you begin packing, try to declutter your house. Throw away unnecessary items that you no longer need. You can even hold a garage sale to make some money. When you declutter, you are essentially saving space and effort for packing household items.
Take help from friends and family.
There is nothing wrong with seeking help from your friends and family. Not only does it get the job done quickly, but it will also save you more money than if you were to hire professional packing services. 
Also Read: Home Decluttering Tips for Small Spaces
Conclusion
Packing household items requires some pre-planning on your behalf. Instead of worrying about packing and unpacking, you can get some help from friends, family, or, if you prefer, a professional packing company.