A patio is the perfect place to relax and enjoy the outdoors, but sometimes the weather can put a damper on things. That's where patio screens come in! Your outside area can be transformed into a haven that you can enjoy no matter the weather with the correct patio screening.
Patio screens fall under the category of privacy screen products. A recent report by Fact.MR projects that the global sales of privacy screens will hit a value of US$ 300 million by the year 2028.
In this article, we will explore the benefits of patio screens and how they can enhance your outdoor living experience.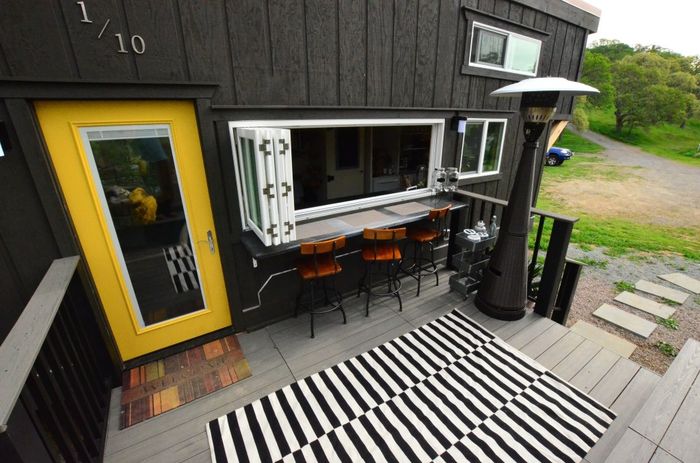 Protection from the Elements
The protection from the weather that patio screens offer is one of their most important advantages. Whether it's rain, wind, or even bugs, patio screens can help keep your outdoor space comfortable and enjoyable. By installing screens around your patio, you can create a more functional space that can be used year-round.
There are several solutions available for installing patio screens. While some homeowners may choose to hire a professional to install their screens, others may prefer to take on the project themselves. Fortunately, there are easy-to-install patio screens available for purchase both online and offline.
Many retailers, such as Quality Window Screen, now sell DIY patio screen kits that come with everything you need to install the screens yourself. These kits frequently come with the screens themselves, the required hardware, and installation instructions. With the right tools and a little bit of patience, these easy-install patio screens can be a manageable DIY project for many homeowners.
Enhanced Privacy
You may wish to add some privacy to your outdoor space if you have neighbors close. Patio screens can provide a barrier between your patio and the outside world, giving you the privacy you desire. This is especially important if you have a hot tub or other feature that you want to enjoy.
According to a report by Future Market Insights, the adoption of privacy screens has surged among end users in residential buildings for the purpose of privacy maintenance.
Improved Aesthetics
Patio screens come in a variety of styles and colors, which means you can choose a design that blends well with your home's architecture and decor. By adding patio screens, you can create a more cohesive look that ties your outdoor space to your home's overall design. Additionally, the screens themselves can be a beautiful feature, adding texture and interest to your patio.
Increased Home Value
Adding patio screens to your property could also increase its monetary value. Outdoor living spaces are in high demand, and a well-designed patio can be a significant selling point for potential buyers. By spending money on patio screens, you not only raise your personal standard of living but also increase the value of your home.
According to a blog post by Architecture Art Designs, installing privacy screens can be a great investment as they can potentially increase the value of your home. If you decide to sell your property, prospective buyers may be willing to pay more for a home that comes with the added benefit of privacy screens. This is one of the key advantages of privacy screens for homeowners.
Also Read: 37 Lovely And Cozy Small Balcony Ideas
Versatility
Patio screens are incredibly versatile and can be used in a variety of ways. For example, you can install them around your entire patio, or you can use them to create a more intimate seating area. Additionally, if you want even more freedom in how you utilize your outside area, you may choose to add screens that can be opened or closed.
In terms of versatility, patio screens offer a range of options that can suit your needs and preferences. For instance, you can install screens that provide full or partial coverage, depending on how much privacy you want. If you're looking for a completely private space, consider using screens that provide a solid barrier between your patio and the outside world.
Conclusion
In conclusion, patio screens are a wonderful investment for any homeowner looking to make their outside area more useful and pleasurable.
Patio screens have been a popular option for people wishing to modify their outdoor paradise because of their capacity to give protection from the weather, improve privacy, improve aesthetics, raise house value, and provide diversity in design.
Patio screens may be an affordable and practical way to turn your patio into a welcoming and fashionable addition to your house, whether you decide to hire a professional or do it yourself with a DIY kit.