Kitchen Renovation Tips for Homeowners
A kitchen renovation can be an exciting and rewarding project for homeowners. It's an opportunity to transform one of the most important spaces in your home into a functional and stylish area that reflects your personal style. However, kitchen renovations can also be complex and challenging, with many details to consider. 
To help you navigate the process, we've put together some valuable tips for homeowners looking to renovate their kitchens, including rustic kitchen sinks, insights on plumbing and kitchen cabinet options.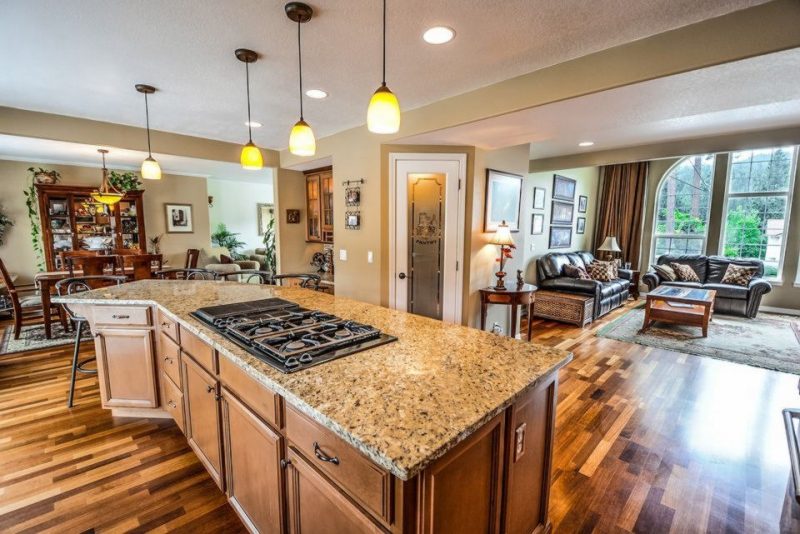 Planning and Budgeting
This is the Key to a Successful Kitchen Renovation. Before diving into a kitchen renovation, planning, and budgeting carefully are crucial. A well-thought-out plan will help you stay organized and ensure that your project runs smoothly. Start by identifying your goals and priorities for the renovation. Do you need more storage space? Are you looking to upgrade your appliances? Do you want to improve the overall flow and functionality of your kitchen? Understanding your objectives will guide your decision-making process throughout the renovation.
Next, create a detailed budget that includes all the costs associated with your kitchen renovation, including kitchen countertop materials, labor, and any unforeseen expenses. Be sure to allocate some contingency funds for unexpected surprises that may arise during the renovation process. It's also a good idea to obtain quotes from multiple contractors to ensure that you're getting the best value for your money.
Consider Plumbing Needs and Upgrades
Plumbing is a critical component of any kitchen renovation, and it's essential to consider your plumbing needs and potential upgrades during the planning phase. If you're changing your kitchen layout or installing new fixtures, you may need to reposition or upgrade your plumbing to accommodate these changes. This may involve moving sinks, dishwashers, or other plumbing connections.
It's also an opportune time to upgrade your plumbing system to improve efficiency and functionality. Consider installing a water filtration system for clean drinking water, a pot filler for convenience, or a touchless faucet for added hygiene. Consult with a professional plumber to assess your plumbing needs and provide expert advice on the best options for your kitchen renovation.
Also Read: Small Kitchenette Floor Plans Ideas: Designing for Functionality and Style
Choosing the Right Kitchen Cabinets: Style, Functionality, and Storage
Kitchen cabinets are not only functional for storage but also a key element of the overall aesthetics of your kitchen. When choosing kitchen cabinets for your renovation, consider the style, functionality, and storage options that will suit your needs.
Kitchen cabinets come in a wide range of styles, from traditional to modern and everything in between. Consider the overall style of your home and choose cabinets that will complement it. For example, if you have a traditional home, you may opt for classic raised panel cabinets, while a contemporary home may call for sleek, flat-panel cabinets with minimal hardware.
Think about how you use your kitchen and what features will enhance its functionality. Consider options such as soft-close hinges, pull-out shelves, and built-in organizers to maximize storage and accessibility. Think about your kitchen layout and choose cabinets that will make your workflow efficient and convenient.
Storage is a crucial consideration in kitchen cabinets. Take stock of your current storage needs and plan for future needs. Consider the types of items you need to store, such as pots and pans, dishes, small appliances, and pantry items, and choose cabinets that will provide ample space for these items. Consider options such as tall pantry cabinets, deep drawers, and corner cabinets to optimize your storage capacity.
Custom Kitchen Cabinets
One of the most important parts of a renovation is the kitchen renovation. A custom kitchen cabinet can add a lot of value and functionality to your home. Custom cabinets are made specifically to fit your kitchen's dimensions, which means you can make the most of your space. They can also be designed to suit your personal style and taste, whether that's a modern, minimalist look or something more traditional.
When considering custom kitchen cabinets, it's important to think about the materials used. Good quality wood is a popular choice for custom cabinets, but other options are also available, such as metal or glass. It's also important to consider the hardware used, such as hinges and handles, as they can greatly impact the overall look and functionality of your cabinets.
Gas Pipe System
If you're planning on installing new appliances in your renovation, such as a gas stove or fireplace, it's important to consider the gas pipe system. Gas pipe systems are responsible for delivering natural gas to your home and must be installed correctly and safely.
When installing a gas pipe system, hiring a licensed and experienced professional is important. They will be able to assess your home's gas needs and install the system according to local codes and regulations. They will also be able to perform regular maintenance and inspections to ensure the system is functioning properly.
Conclusion
House renovation can be an exciting yet overwhelming experience. With so many decisions to make, it's essential to consider the most important factors that will affect the outcome of the project. In this article, we have explored the considerations that can help you create a beautiful and functional space that will meet your needs and exceed your expectations