Are you dreaming of a cozy little home that you can call your own? If so, small homes (or miniature houses) are gaining more and more interest from housebuyers. Perhaps you're downsizing or looking for an affordable living space. You may fancy having a cozy small balcony, or just want to try something new and different. In this article, we'll explore some tips and tricks for finding your dream miniature house.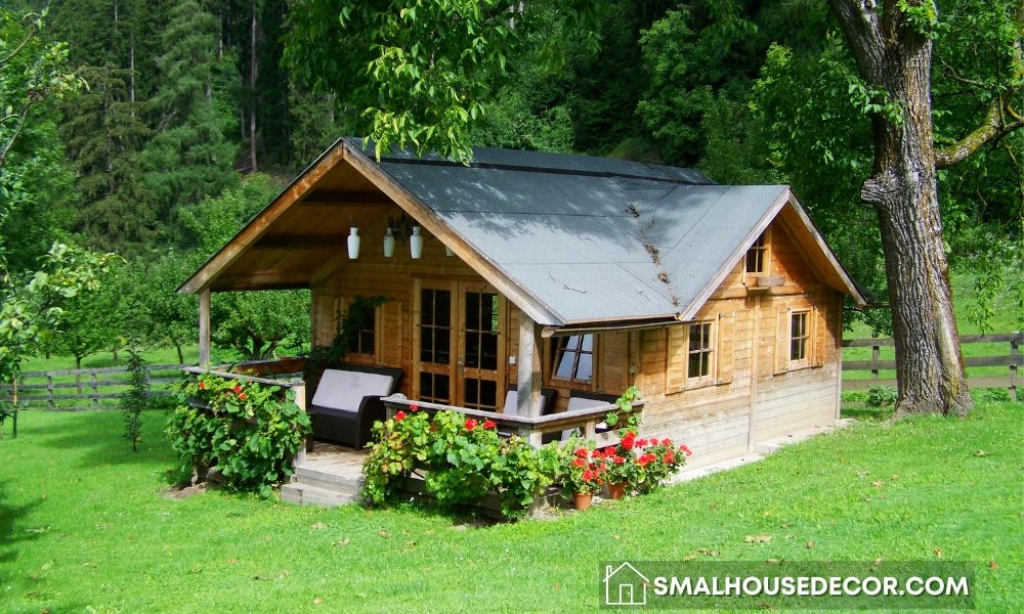 Why Choose A Tiny House?
These small homes offer a unique lifestyle that's not provided by traditional housing. With less space to clean and maintain, small house living allows you to focus on what matters most – your hobbies, interests, and relationships. The smaller size also means lower utility bills and reduced environmental impact. Compared to traditional housing, the price tag is much lower, due to the smaller size and simpler construction process. This makes it easier for people to own their own homes without breaking the bank.
Finally, miniature houses provide flexibility in terms of location. They can easily fit on small plots of land, or even be placed on wheels for mobility. This means you can live in areas that may have been previously out of reach, due to high property prices or lack of available land.
Approach Tiny Home Builders
In this scenario, you want to work with someone who has built multiple tiny homes before. This way, they'll understand the unique challenges that come with designing and building on a smaller scale. An online search for tiny home builders can connect you to specialists who help you style it how you like, and who offer upgrade packages. You can also purchase DIY tiny house QLD kits, so you can build your own home with the company's help.
In terms of costs, tiny homes can be significantly cheaper than traditional houses. However, the prices still vary widely, depending on factors such as materials used, size of the build, and location. When approaching builders for quotes or estimates, explain exactly what you're looking for. This way they can provide an accurate assessment of what it'll cost. You should also seek quotes from several companies, to ensure you end up paying a reasonable price.
Make An Online Search For Miniature Homes
Thanks to modern technology, it's now possible to browse through hundreds of listings in a matter of minutes. There are numerous websites and platforms that cater specifically to people looking for tiny homes, making it easier than ever to find what you're looking for. If you use specific keywords related to tiny homes or miniature houses, it'll narrow down your search results and save time. You can also use filters on some websites, to refine your search by size (square footage), location, price range, and other criteria.
Some websites enable you to compare prices and features across different listings. Most provide high-quality photos and detailed information about each property. This way, you can get a good idea of what each home looks like, before scheduling a viewing or making an offer.
Also Read: 10 Amazing Cargo Trailer Camper Conversion Ideas 2023
Decide What You Want It For
Are you looking for a permanent residence or a vacation home? If it'll be used as an office or studio space, do you need extra room for storage? You may be looking for a granny flat or a weekend getaway. The home may serve as temporary accommodation, or be used as an investment opportunity. Knowing the purpose of your tiny home will help you determine key factors such as size, layout, and location.
For those looking for a permanent residence, consider the number of people who'll be living there, and their individual needs. This will determine how many bedrooms and bathrooms are necessary. If children or pets are involved, outdoor space may also be a factor to consider. If you plan on using the tiny home as a vacation getaway or rental property, consider the location. Think about popular tourist destinations and outdoor activities in the area. Also, think about amenities that guests may appreciate, such as access to hiking trails, or nearby attractions (like beaches or amusement parks).
Think About Customisation And Additional Functionality
Customization options allow you to tailor the design of your miniature house according to your preferences, ensuring that every inch of space is utilized effectively. For instance, you can choose the type of flooring or wall finishes. You can also select the colors and materials for cabinetry, windows, and doors. Additionally, you can decide on the layout of rooms, or add extra features such as a fireplace or skylight.
Add-ons provide additional functionalities that enable you to maximize your tiny home's potential. These may include solar panels for energy efficiency or an outdoor deck for relaxation. You may consider adding a loft bed or additional storage spaces in creative areas (like under staircases or within walls). The beauty of these additions is that they can also make your miniature house more unique and personalized.
Organize Your Finances
Before doing anything, assess how much money you have available to purchase your miniature house. This may include securing a mortgage or loan, or discussing financing options with housing companies. You should also create a budget outlining all of the expenses related to owning and maintaining the home. These include utilities, insurance, and any necessary repairs or upgrades. Even with a well-planned budget, however, unexpected costs can arise at any time. If you have an emergency fund in place, it can protect you from going into debt, or having to sell your home.
You should consider working with a financial advisor who has experience in small-space living, and who understands the unique challenges that come with owning a miniature house. They can provide guidance on everything from tax implications to funding options. This can ensure that your financial goals align with your lifestyle aspirations.
Thanks to these helpful tips, you'll be able to plan and fulfill your dream. You'll know what you need and want, and understand the money required to get it. In turn, you'll acquire a miniature house that's ideal for you, and that serves its purpose for many years ahead.