Do you need a locksmithing company? If so, take your time and do not hire anyone too soon. Finding the best one is necessary if you want to make sure you get the most out of what they can offer. Rushing is not recommended if you need a locksmith in Toronto, hence even if you do not need their service just yet, finding the right locksmith should be done today.
It would be nice if you have a locksmith's number kept in your purse, so you know who to call in case of an emergency.
To differentiate one locksmith from another, asking questions is what you need to do, and to help you get started, here are some of the questions you can start with.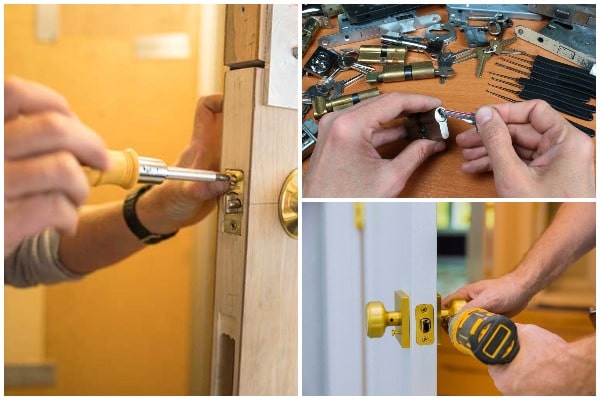 Services you offer
What are the types of services they offer? Sure, the more locksmithing services they offer, the better. You sure would like to choose a locksmithing company like Matrix Locksmith, which offers multiple services. You would not like to call different companies all the time your locksmithing service requirement changes.
Most of the time, this information is available on their website. Still, just in case you want more specific information about the service they offer, it is best if you ask and collects more information by calling their customer service.
You have to ensure that they cover almost everything about locksmithing services, so you do not have to look for another locksmith company to work on other projects.
Also Read:  8 Important Questions to Ask your New Plumber
Rates of service
How much do they charge on a specific project? If you are asking for an estimate, make sure that you provide exactly the service you need. You would not get a definite rate unless you specify the service you are planning to hire them for.
Many factors may cause changes in their fees; location, the complexity of the work, and the time you called them for service are few to mention.
By asking this question, you are allowed to compare one company's rates to another. But of course, it is not just the rate you have to focus on as more than the rate, and it is the quality of service you need to give huge importance to.
Also Read: DIY Guide: The 5-Step Process to Rekeying a Typical Home Lock
How long do they need to finish the job?
How long do they need in case you hire them to work on a project? This you want to know to set your expectation and not to rush them to finish a task. Of course, the sooner they could finish, the better, but that should not in any way affect the quality of service they will provide.
Warranty included on their service.
What is a warranty included in their service, or does their service come with a warranty? This is important, especially that you want to avoid any more expenses from the same issue once you already made a payment for it. Be as detailed as possible about the warranty so you won't get disappointed in the future.