Does your living room need an upgrade?
This portion of the house provides space for you to entertain your guests and relax as a family. As the suggests, a living room livens up your home. 
So, do not let the decor appear stale! Read on to learn important considerations to make when decorating a living room.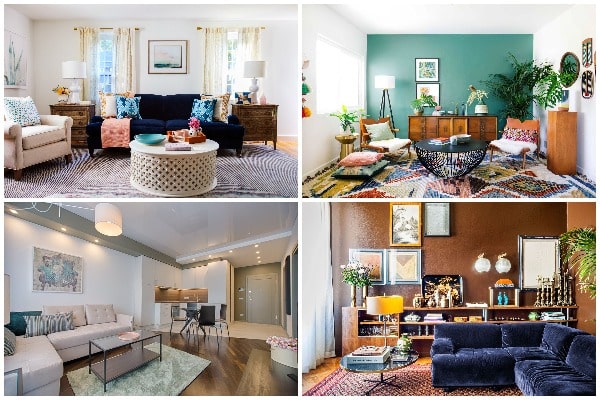 Space
A living room should bring people together without making them feel cramped. When learning how to decorate a living room, consider the amount of space you have.
A large living room may group furniture together so people may socialize. A smaller space, however, may space out the pieces, so it feels roomier. Learn more about laying out the room here.
Adding mirrors in the room will make a small space appear larger. You might also opt-out of curtains and hang things lower on the walls to make it feel more spacious.
Also Read: 12 Picturesque Small Living Room Design
Use
If you want the best living room, consider how you plan to use it. Decorate to your purpose.
For instance, a movie buff family might consider placing focus on comfy couches turned towards the television. People who entertain often may choose more aesthetically pleasing decor and seating set up for conversation. Let your purpose for the room inspire how you set it up and what you put in there.
Color
Bring your living room to life with an amazing color scheme. Go dark if your space does not contain much natural light and light if it does. Note that your accent wall will make the room appear larger and draw attention in that direction.
The color of your room will absolutely affect the energy in there. According to color psychology:
Blues bring tranquility

Greens encourage harmony

Browns offer comfort

Yellows evoke happiness

Orange stimulates energy

Purples suggest luxury

White appears clean
The color of your furniture should complement and/or accent the walls. Hang art that matches furniture pieces with strong accents.
Also Read: What Color Should You Paint Your House To Sell It Faster And For More Money?
Art and Decor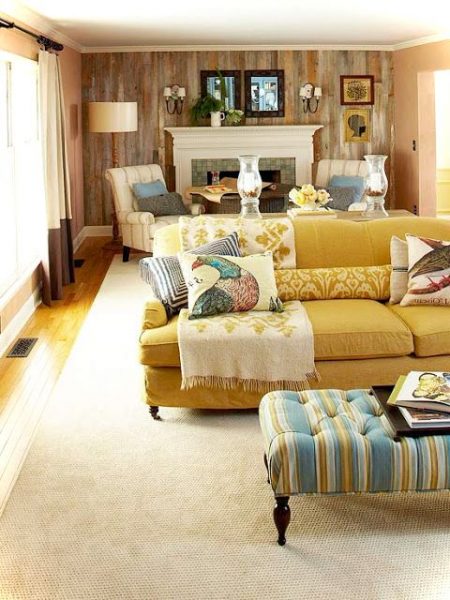 How do you want people to feel in this room? When choosing living room decorations and art, keep this in mind.
Use natural decor to make the space feel fresh and alive. Choose vibrant plants, natural wood decorations, geodes, and/or seashells.
Spark witty conversations with interesting art pieces. Bold paintings and unique sculptures can feel sophisticated and creative.
Invite good vibes with quote pictures and pieces. Help people feel at home by decorating with knickknacks.
Furniture
Give people options! In a small room, offer at least a couch and sitting chair. But, in a larger room, you may also add a love seat and recliner.
Consider comfort if you want people to relax in this room. Opt for design if you hope to entertain and dazzle people with your sense of style.
Consider who will use this room. With pets and children, you may want to go with easy-to-clean materials, like microfiber or vinyl.
You might also keep the room more open and skip coffee tables. But, for hosting adult guests, you may want edgy tables and leather couches. 
Decorating a Living Room Is Fun
Decorating a living room is exciting! It allows you to redefine yourself as a host and emphasize your sense of style.
Looking to revamp more than just the living room? Find tips for decorating your entire house on our website!