Out of the many power washer services out there, have you already decided on who you will work with? Of course, you want to make sure that they are the best as they will give your home exterior a fresh and new look.
There are many reasons why you need power washer service, to clean the exterior of your home, or building, to check on outer damages in the home exterior, and so on. Due to the importance of their service, hiring too soon is something you must not consider.
Hiring the first company that offers you power washing service is not the most ideal, especially that what you want to ensure is getting the best service, nothing else.
When looking for an expert power washer in Toronto, here are some of the things you must consider when choosing who to hire: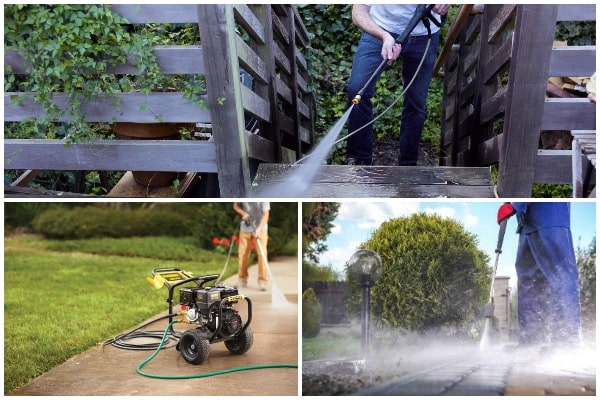 Insured
You have to make sure that all the employees of the company are insured or else, you will be left liable in case something happens to them while in your vicinity. Even with how trained they are and how stable their tools and equipment are, an accident may still occur.
If the injury happens while working on your facility, you may be charged and liable to pay their medical expenses. Of course, no one wants this to happen but just to take you out of any responsibility, it is best if you hire a company that ensures all their employees.
Also Read: The dangers of cleaning wood windows with water and pressure washing
Highly skilled professionals
Hire a company that houses highly skilled professionals. Even how popular their company is, it is useless if they do not have highly skilled professionals. Make sure that apart from their company's fame, all their employees must also be capable of providing their customers with the kind of service they deserve just like what Imperium Building Services could offer. 
Experience
Their experience can be measured by the number of clients they served, the training they attended and the length of time they are providing this service. The more experienced the company is, the better, as their experience could help in providing you with an excellent and satisfactory service whatever condition it may be.
You can check on their website, the company's history, including how long they have been providing power washing services. And besides, no company will last in this industry unless they are good with what they do. 
Also Read: How We Can Conserve Water During A Pandemic
Can do the work fast
Sure, you have to give them ample time to finish the work, but the faster they could finish, the better. You would not want to wait too long for them to finish, especially if you want to do other activities.
Also Read: 7 Factors to Consider When Hiring Carpet Cleaning Companies
You may not be the one doing the job, but you would not want to leave them unattended especially that you want to make sure that the job will be done right.
Asking for the length of time they could finish cleaning is a good idea, so you could plan.