How to Renovate Your laundry Room to Become Highly Functional
In most homes, laundry rooms are designed to be harshly congested and with little to no décor aspect. This makes them tedious and daunting to get in to perform the essential tasks of washing clothes.
If this is your laundry room, it can be hard to perform day-to-day activities and keep it functional. For this reason, you may need to revamp the interior and tweak it to be more practicable to adjust to your daily washing and cleaning needs. 
No home can work well without a functional laundry room, but they can be the most overlooked. Auspiciously, the below listed are just the tips you need to get your laundry room an uplift that it deserves and could make your life easier.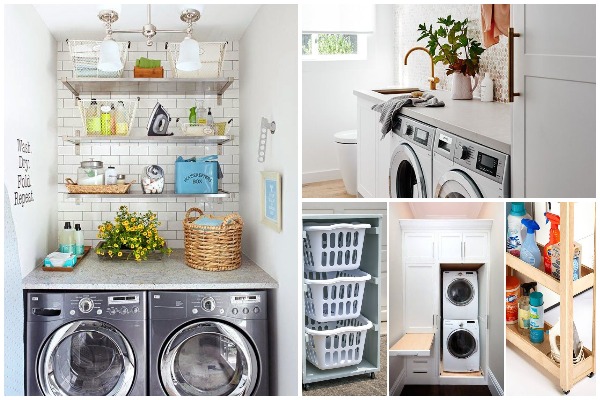 Care for a Sink
Every washing room requires a sink. However, most homeowners may forget about it or omit it for not having space, then walk around the house to the bathroom where there is a sink to use it and then come back. This routine can be tiring and take away efficiency from your laundry area.
Also Read: Laundry Room Decor Ideas For Small Spaces
A sink can help take care of sensitive washing and deep cleaning, among several other tasks. It can help ease several of your cleaning and washing tasks, and you won't have to switch to different rooms to conduct diverse cleaning projects but create function in one.
Decide the Paint
A laundry room shouldn't look and feel like a tiring chore room. This facade can make you feel like not going in there every day. For this reason, you should try and revamp it with nicer flooring and walls that can sit well with your palate.
With reliable renovation companies, you can browse for the best Australian laundry designs to help you get an idea of how your room should look. You can bring in luxurious-looking ceramic for the floors and working slabs. Choosing a theme for the washing area would also help it become more beautified and workable. 
Add a Rod
All washed items from your laundry will need drying. This process is the most important to create function and aid the clothes feel fresh and crisp. However, homes usually don't include proper drying racks or rods for creating fresh pieces of washed clothes.
Placing wet clothes in baskets or outdoor hanging equipment for too long can ruin them and make them worn out quickly. For this reason, consider investing in an indoor rod or rack placed near a window for better drying.
Create Movement
A laundry room can easily get cramped up with laundry baskets, products, and several other gadgets. These can make the place congested and ineffectual. This is why it's crucial to have a place for everything in it so that they don't get in the way and disrupt the flow.
Also Read: 10 Multifunctional Kitchen Island Ideas
Make sure to create cabinets and compartments for storing equipment in the laundry so it looks organized and the walkway is seeable. This way, you can also create more space to add décor and different items to elevate the space.