One of the most trending practices in modern offices is the use of a standing desk. This type of desk allows you to stand up while you work. Electric standing desks can adjust their height with the push of a button. Thereby, you can shift between sitting and standing up during your workday.
It has been demonstrated that this piece of furniture can contribute significantly to having better health. Sitting for many hours daily is one of the causes of life-threatening diseases like diabetes and cardiovascular problems. Hence, a standing desk is considered one of the best additions to your workplace.
Alas, standing desks have a reputation of being expensive. So, despite their many benefits, standing desks cannot be afforded by the majority. However, that's not always the case. There are standing desks for any budget. You can purchase an affordable standing desk here, for example.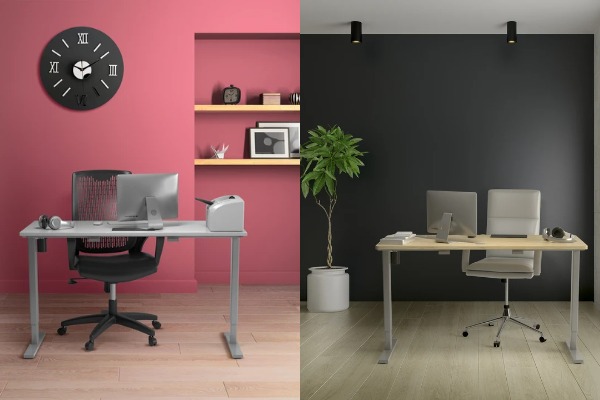 Is this alternative good for you? Is it within your budget? Then, you should consider it for your home office if you work from home. Alternatively, you can suggest it to your employer. A standing desk has many benefits for employers as well. One of them is the higher productivity of workers. Thus, whatever the case, this standing desk is a great addition to your workspace.
Is an Affordable Standing Desk Good?
There is a misconception about standing desks: the more expensive, the better. That's not always true. The standing desk sold on the link above is a high-quality piece of furniture. The materials and components are very good. The low price is achieved by selling the different parts only. The buyer has to put them together at their office.
Putting together a standing desk is not a difficult task. For many, it would be even an enjoyable DIY project. You can select the size of the top among three different options. This way, the right frame will be selected.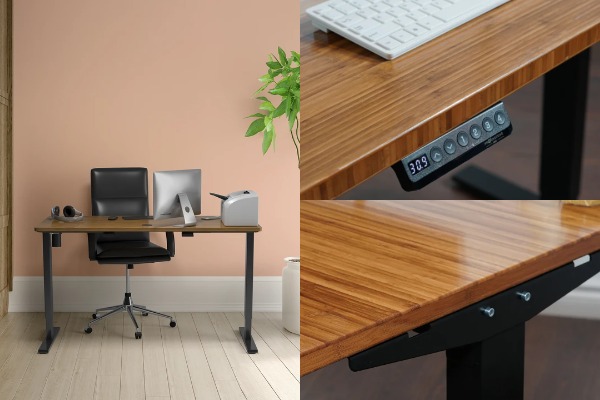 You should not worry about the automation mechanism. All the necessary components are already integrated into the frame. Hence, if you opt for this type of standing desk, you will get the following:
A high-quality top; the size, and color of which you can select;

A standing-desk frame that fits the size of the top;

The control unit.
You will get the instructions to put together the standing desk. You don't need any special tools. So, the building of the standing desk won't take more than a few minutes.
Some Characteristics of This Type of Standing Desk
The top of this standing desk can be as big as 60"×30". There are two other sizes, 42"×30" and 48"×30", which have a lower cost. In all cases, the frame is equipped with an electric motor capable of lifting up to 155 lb.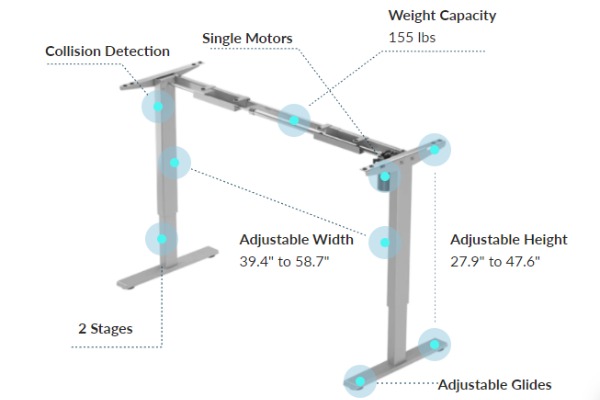 Also Read: 15 Practical Space Saving Table and Chair Ideas
This weight capacity is enough to lift a computer and common office materials. The height can be adjusted by pushing a button. It can take any value between 39.4" and 58.7". As seen, this standing desk can meet all the requirements for office work at an affordable price.