As a homeowner in Connecticut, have you ever considered selling your house "as is"? If skipping repairs to sell your home quickly sounds appealing, this strategy's nuts and bolts need careful consideration. Essentially, selling a house "as is" refers to selling the property in its current state without any upgrades or repairs from the sellers.
This detailed exploration of the topic, primarily focusing on Connecticut, will help you understand the concept more comprehensively. Read on!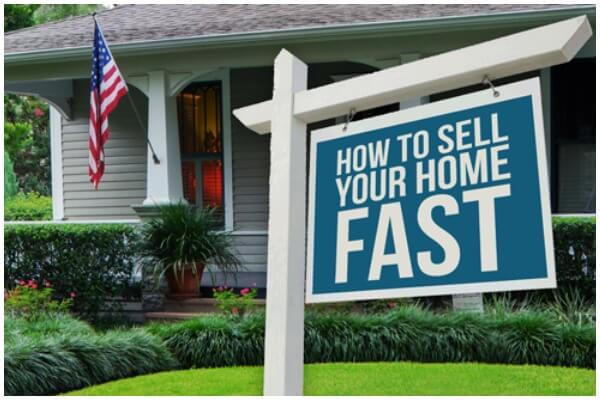 Selling Your Home As Is
When choosing the "as is" route, understanding the intricacies of the market is a critical initial step. It leads us to "Selling Your Home As Is: What You Need to Know," a pivotal point in the home-selling journey. Based on this understanding, you should consider several key points to help secure an effective sale.
Pricing: You must price your house correctly because it's being sold "as is." Overpriced properties could sit on the market for longer periods, making it more difficult for you to secure a buyer.
Honest Disclosure: It's essential to be completely transparent about any issues related to the property. This not only puts you in good legal standing, but it also garners trust amongst potential buyers.
Pre-inspections: It might be beneficial to conduct a pre-inspection. Knowing what potential hitches buyers might encounter can help you be more prepared for negotiations and prevent any surprise revelations that could throw a wrench in negotiations.
Room for Negotiations: While selling "as is" could mean fewer negotiations regarding repair costs, some level of negotiation is always expected. Some buyers may be willing to take on more repair work for a property if they can negotiate the total purchase price down further.
What Does It Mean to Sell As Is?
In real estate, selling a house "as is" refers to placing the property on the market in its current condition, with the seller making no promises to undertake repairs or improvements. In an "as is" sale, potential buyers should know that they agree to buy the house in its existing condition without any additional enhancements.
This approach sounds straightforward but layered with complexities that merit in-depth attention. Here is what it essentially means:
The seller will not make any modifications, repairs, or adjustments to enhance the property's physical condition.
The seller indicates explicitly to prospective buyers that the house comes 'as seen' – along with existing merits and any defects.
The buyer accepts the property in its current state, recognizing that they may have to handle any necessary repairs or improvements.
Legality of Selling As Is in Connecticut
Is it legal to sell a house "as is" in Connecticut? In short, yes. Connecticut law allows for property to be sold in its existing condition. However, the law also places requirements on the seller, including:
Sellers must disclose any material defects about the property that could influence its value or a buyer's desire to purchase.
Sellers should use the residential property disclosure form supplied by the Connecticut State to ensure this.
Even if selling "as is," any known defects should be made known to prospects as per Connecticut law.
Also Read: Settle legally in Barcelona as a self-employed worker
Pros and Cons of Selling Your Home As Is in Connecticut
Understanding the benefits and drawbacks is crucial. Here's how it weighs up:
Benefits of Selling As Is
Quicker Sales: If you need to make a quick sale, opting to sell your house "as is" can expedite the process.
No Responsibility for Repairs: You don't have to worry about undertaking any repairs or home improvements, which can be a relief for many sellers.
Savings on Repair Costs: You get to save on any expenditure that would have otherwise gone to repairs and improvements, which is particularly useful if the house needs extensive work.
Drawbacks of Selling As Is
Lower Selling Price: In most cases, houses sold "as is" tend to fetch a lower price than homes in good, move-in-ready condition. When making an offer, the prospective buyer will factor in the cost of improvements and repairs.
Limited Potential Buyers: Only some potential buyers have the capabilities or desire to handle extensive repairs or improvements. This could mean you have a smaller pool of potential buyers.
Potential Legal Hassles: If it turns out that you did not disclose known defects before selling, you may end up with legal troubles post-sale.
Final Thoughts
In essence, selling a house "as is" in Connecticut is a valuable strategy for homeowners who need to sell quickly or those who can't undertake necessary repairs. However, sellers need to understand that to navigate an "as is" sale successfully, they'll need to expect and prepare for the challenges that come with it.
Through transparency, fair pricing, and attentive negotiation processes, sellers can achieve an effective "as is" sale, sidestepping substantial repair costs and facilitating a swift transaction.