In recent years, due to many reasons, people have tended to seek more sustainable and minimalistic ways of living. Therefore, their movement toward tiny houses has gained significant popularity.
When we think about a tiny house, we often imagine a space that is not more than 500 square feet. Although living in a tiny home may sound challenging, the prospect can become appealing when it is in a charming small town. It can offer a unique lifestyle and a perfect environmental layout, which will further prioritize simplicity and efficiency of living.
Keeping that in mind, we have made a list of the best small towns for tiny house living. Each of these towns has its own unique charm, community, and outdoor opportunities.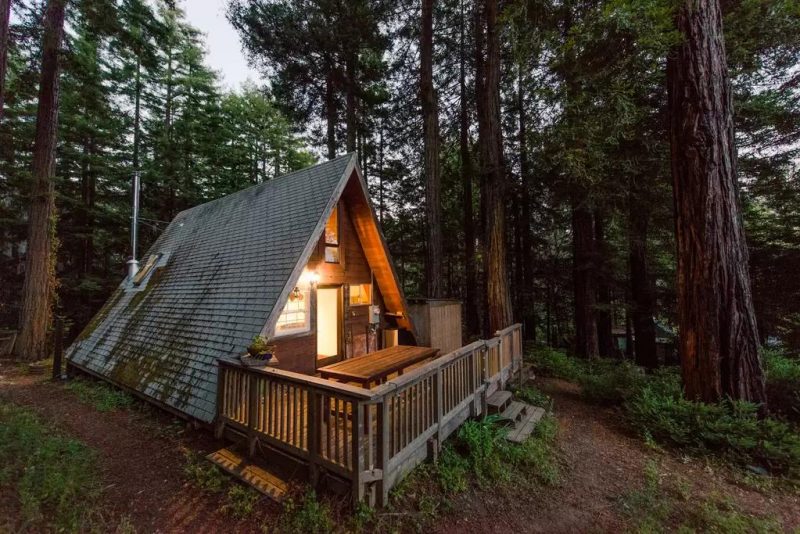 Living Big in Spaces: Let's Find out the 7 Best Towns for Tiny House Enthusiasts
Living in a tiny house may seem overwhelming at first glance. But, this won't happen when your home is in a small, beautiful town. In fact, in that case, you will enjoy more freedom and experience a unique style of living.
If you are wondering which are the best cities to live in a tiny house, you should check out the following list:
01. Asheville, North Carolina
In case you are looking for an escape to the great outdoors while having the perfect combination of bustling urban life, then Asheville is the place for you. Nature enthusiasts love to stay in Asheville for its stunning Blue Ridge Mountains. Overall, Asheville is a great place for those looking for a sustainable and active lifestyle.
Asheville is also a center for skilled home designers and has a huge artistic and blue-collar community that is perfect for someone looking for a place rich in resources to aid them in their small house journey. North Carolina is also considered one of the world's predominant furniture centers, considering it is home to the famous
Furniture Market. For this reason, Asheville will have everything you need for your tiny home, whether you visit an Asheville chandelier showroom for that special kitchen lighting fixture or a custom Asheville furniture store to find that perfect tiny sofa, you will be happy with the home you chose in Asheville.
According to Zillow's estimation, there were around 1,440 homes listed for sale in Asheville as of March 2023. During that time, the median price of large houses with more than 4 bedrooms was listed at $849,000, whereas the median price of small homes with 1 to 2 bedrooms was listed at $294,000.
02. Reidville, South Carolina
This is a small town located in the upstate of South Carolina. It is one of the best small towns for tiny home living because of its beautiful scenery and mild climate. Additionally, the city offers easy access to large cities like Greenville and Spartanburg. Reidville is well-known for various outdoor activities, such as fishing, hiking, and boating.
The price of a large house in Reidville starts at $500k and can end up at $1 million. With that said, you can expect to find a tiny house in Reidville for under 200k only. From a market trend, we can only notice that the average home listing price in Reidville is gradually decreasing.
03. Rockledge, Florida
In the heart of Florida's Space Coast, you will find this lovely small town, Rockledge. The residents of this area often enjoy outdoor activities like kayaking, fishing, and paddleboarding. Moreover, it is in close proximity to several parks, golf courses, and shopping centers. It is also popular for its stunning beaches and year-round warm weather.
According to Zillow, there were approximately 220 homes listed for sale in Rockledge in March 2023. At the time, the average list price for a larger home was about $695,000, and for a smaller home, it was about $175,000.
04. Opelika, Alabama
This is a charming town situated in the southeast corner of Alabama. It is popular for being a small town, offering a friendly community and affordable living costs. It also gives easy access to big towns like Birmingham and Montgomery. In addition to big-city amenities, Opelika allows its residents to enjoy various outdoor activities.
As of March 2023, approximately 130 properties in Opelika were advertised for sale, according to Zillow. During that time, the median list price for larger homes has been $475,000 and $130,000 for smaller homes.
05. Escalante Village, Colorado
This modest neighborhood of houses is well-known for its breathtaking natural beauty and outdoor activities that are held all year round. It is an ideal location for tiny house living, especially for those who love adventure and want easy access to hiking, skiing, mountain biking, and so on.
Escalante Village is a tiny house community where the availability of homes is subject to change. In March 2023, only 10 small houses were offered for sale or rent. Currently, there are no large homes for sale. As of March 2023, the typical cost of a modest home in Durango, where Escalante Village is situated, was $405,000.
Also Read: 10 Amazing Cargo Trailer Camper Conversion Ideas 2023
06. Danville, Kentucky
If you are looking for a relaxed, rural lifestyle in the heart of Kentucky, Danville is the ideal location for you. You will experience a simpler and slower pace of life while living in a tiny home in Danville. Additionally, you will enjoy a friendly community, a low cost of living, and many outdoor recreation opportunities. Moreover, it is close to major cities like Lexington and Louisville.
According to a report by Zillow, nearly 60 homes were listed for sale in Danville in March 2023. During that period, larger homes in the area sold for around $525,000 and smaller homes for around $150,000.
07. Broken Bow, Oklahoma
It would be amazing if your small house is surrounded by nature, right? That might be possible in the case of Broken Bow, a small town in the southeast corner of Oklahoma. Regardless of the size of your home, Broken Bow will always give you a warm welcome with its vibrant culture and laid-back lifestyle. You will learn to live your life in a simple manner in a tiny house.
As of March 2023, Zillow reported that there were approximately 70 homes listed for sale in Broken Bow. The average price of a tiny house at the time was about $165,000. Zillow also reported that the median home price in the area was $215,000 as of February 2023.
You should remember that when you live in a small house in a small town, your life will be easier with less environmental impact. Apart from the 7 options above, there is no shortage of beautiful small towns that are perfect for small homes. Speaking of living in a tiny house, you can always find a small town that offers a big attraction and a place to call home.