South Carolina, known for its picturesque beaches, historic cities, and beautiful landscapes, has experienced consistent growth in its real estate market over the last few years. The state offers diverse property options, from luxurious oceanfront homes to affordable suburban neighborhoods.
This blog will explore the various investment opportunities and emerging hotspots in South Carolina's real estate market using Jeff Cook's real estate expertise.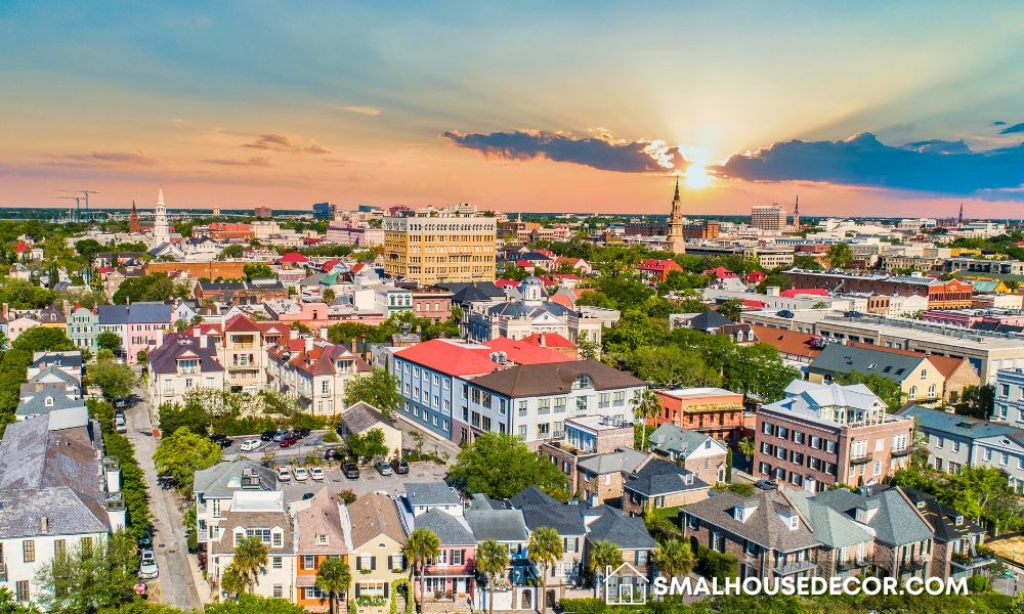 The Charleston Boom
Charleston, the oldest and largest city in South Carolina, has experienced a significant surge in real estate development in recent years. As a thriving economic and cultural hub, Charleston's real estate market is driven by factors such as job growth, tourism, and a steady increase in population. The city's historical charm, combined with its modern amenities, attracts young professionals and retirees alike. Key areas for investment in Charleston include:
The Downtown Peninsula: The historic district of Charleston offers a mix of commercial and residential properties, with a focus on preservation and restoration.
Mount Pleasant: Located across the Cooper River from downtown Charleston, Mount Pleasant is a rapidly growing suburban community offering a mix of single-family homes, townhouses, and condos.
West Ashley: This area has recently experienced revitalization, making it an attractive investment option for those seeking affordable housing options close to the city.
Myrtle Beach: A Tourist Haven
Myrtle Beach, a popular vacation destination, presents an array of real estate investment opportunities, from oceanfront properties to golf course communities. The city has experienced rapid growth, with new developments and a thriving tourism industry fueling its real estate market. Investors can find a diverse range of properties, including vacation rentals, condos, and single-family homes. Key investment areas in Myrtle Beach include:
Oceanfront Properties: With miles of pristine beaches, oceanfront properties in Myrtle Beach offer high rental income potential and are always in demand.
Golf Course Communities: Myrtle Beach is known for its numerous golf courses, making golf course communities a popular choice for investors.
New Developments: As the city continues to grow, new developments and planned communities offer investors opportunities to purchase properties at lower prices, anticipating future appreciation.
Greenville: A Growing Economic Hub
Greenville has emerged as one of South Carolina's fastest-growing cities, thanks to its strong economy, job market, and affordable housing options. The city's thriving downtown, along with the revitalized West End, offers numerous investment opportunities in residential and commercial properties. Key investment areas in Greenville include:
Downtown Greenville: With its mix of historic buildings and modern amenities, downtown Greenville offers an attractive option for investors looking for urban living opportunities.
West End: The revitalized West End has become a hotspot for new development, including luxury condos, townhouses, and mixed-use properties.
Suburban Communities: As Greenville continues to grow, suburban communities such as Simpsonville and Greer offer a more affordable entry point for investors looking to capitalize on the city's growth.
Also Read: Pros of buying real estate in Chonburi, Thailand 
Columbia: The State Capital's Potential
Columbia, South Carolina's state capital, offers a diverse range of real estate investment opportunities. The city is home to several universities, including the University of South Carolina, making it an attractive option for investors looking for student housing and rental properties. Columbia's affordable housing market also appeals to families and first-time homebuyers. Key investment areas in Columbia include:
Downtown Columbia: The city's revitalized downtown offers a mix of commercial and residential properties, including lofts, condos, and historic homes.
The Vista: This trendy neighborhood offers a range of residential and commercial properties, with a focus on entertainment and dining.
Northeast Columbia: Rapidly growing, this area offers an array of housing options, from starter homes to upscale neighborhoods, making it an attractive option for investors seeking long-term appreciation.
Hilton Head Island: A Luxury Destination
Hilton Head Island, known for its luxury resorts and beautiful beaches, offers a unique real estate investment landscape. The island's popularity as a vacation destination, along with its gated communities and golf courses, attracts affluent buyers and investors. Key investment areas in Hilton Head Island include:
Oceanfront Properties: High-end oceanfront homes and villas offer strong rental income potential and long-term appreciation.
Gated Communities: Hilton Head Island is home to numerous gated communities, each offering a unique lifestyle and array of amenities.
Golf Course Properties: With over 20 world-class golf courses, Hilton Head Island is a golfer's paradise, making golf course properties an attractive investment option.
Conclusion
South Carolina's diverse real estate market offers a wealth of investment opportunities for those looking to capitalize on the state's growth and emerging hotspots. From Charleston's historic charm to Myrtle Beach's tourist appeal, and from Greenville's economic boom to Columbia's affordable housing, there are options to suit every investor's goals and risk tolerance. As South Carolina continues to grow and develop, these investment opportunities are expected to yield significant returns for savvy investors.