Years ago, working from home was reserved for a small minority of the productive force. Between consultants, small business owners, and creatives, the number of remote workers was not a demographic category to be aware of. Although the proliferation of tech jobs questioned the status quo, it didn't become a pervasive culture. It wasn't before the pandemic that people had to rethink the concept of commuting to work and sharing physical space with their colleagues. Now, after a fundamental shift in how we view work as a society, remote culture shows no signs of fading away.
In one report, jointly created by Indeed and OECD, analysts looked at job postings in twenty countries to determine where this trend is about to go for the time being. Their findings indicate that remote work is now a fundamental concept behind many companies where it is feasible, especially in countries with good digital infrastructure.
According to the report, more than 15% of high-paying job opportunities in North America list a remote component.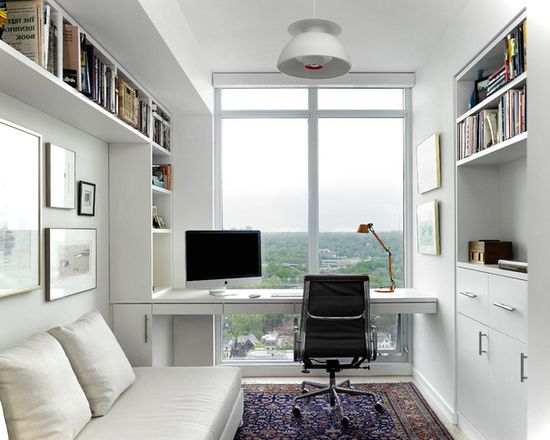 How do different parts of the world handle remote work?
Germans, Italians, and Britons have embraced remote culture as a necessary mitigation strategy during the pandemic, with more than 50% of their labor force working from home. On the other hand, the French were not as eager as their European peers to leave the office, as only 34% agreed to work remotely.
In Japan, where there is a strong culture of presenteeism, productivity fell by an average of 20%. The highly urbanized society on the island makes home office space a rare commodity, and the corporate culture of dialogue and mentorship is hard to translate via a remote setting.
According to Bloomberg, China faced a similar obstacle, as hierarchical structures proved inflexible. Nevertheless, through advances in AI, facial recognition, and location tracking, companies could keep a firm grasp on employees, despite physical distance. At its peak, 40% of Chinese workers were doing their job from home.
On the other end of the spectrum, countries like Angola were overwhelmed by the necessity for the workplace's digital transformation. Compared to the US, where 36% of citizens have fixed-line access to broadband, only 0.7% do in Angola.
Trends in remote work going into 2023
As virtual meetings replaced face-to-face rapport and asynchronous communication took over as modus operandi, talent pools worldwide are more available, irrespective of location.
Similarly, flexible work hours are a welcomed benefit with no pressure to maintain communication in real time. According to one survey, 90% of workers want flexibility. Companies willing to accommodate this preference are already ahead of the competition.
However, pursuing productivity is bound to impose a "digital tax," as employees today are pressured to learn effective online communication. Many companies struggle amidst the array of apps, cloud platforms, and SaaS solutions. These digital technologies try to solve problems that, quite frankly, are currently in the making.
As with any prototype, we can expect these new technologies to make things slightly worse before setting the productivity record back on track. VR communication, for example, which is still in its infancy, is not shaping up as many have expected. Despite tech giants investing heavily in R&D, the industry has a lot of room to mature.
Whatever the solution may look like, its success will depend heavily on integration across systems and platforms.
Also Read: 18 Small Home Office Design That Boost Your Work Performance
Work-life balance
The premise of a remote workforce, as demonstrated at the beginning of this article, rests heavily on personal means and digital infrastructure.
Employees who are privileged enough to live in affluent, urbanized societies, with personal means to set up their own office space, are already more desirable on the market.
Spacious real estate provides enough leeway to balance work with personal life and not sacrifice productivity. According to many who would like a lifestyle change, investing in property is readily justified. There are move-in-ready luxury homes with ultra-fast internet and designated office space, where entire families can relocate. When pursuing well-paying jobs and work-life balance, there is a strong incentive to move away from the crowded downtown and step well into the suburbs.
The home office is now a beacon of productivity. That is, of course, if square footage is accommodating enough to separate toddlers from working parents or daycare is allowed to function without interruption.