You might want to move to a new house for various reasons. You might be changing your job, getting married, or even thinking of starting a new family. In any case, moving your house is quite an important milestone. It signifies a new beginning in your life. Besides all the positive changes that it brings along with it, shifting into a new house can be quite nerve-racking and overwhelming for anyone. 
It takes a great deal of effort and planning and it can turn out to be quite disastrous if you are not strategic about your shifting. There are some things you might need to do before shifting, while there are a ton of things that you need to take care of the day you shift. You can take the help of movers and packers but it would be quite heavy on your pocket and you would also have the fear of losing some of your precious items. 
You can pack by yourself if you learn how to correctly label everything so that nothing gets misplaced during shifting. You should make a checklist of all the things that you would need to do before you start shifting into your new home.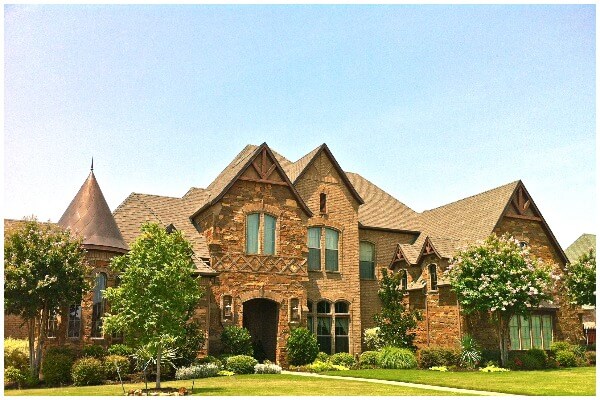 Make sure that you have cash
You know that you would use your card a lot while shifting into a new house such as paying for your moving truck or cleaning services, it is still important to know that you should have cash on you since this will be useful when your cards won't work, be it debit or credit.
You might just want to tip people for all the extra work they have put into helping you out and you will definitely need cash for that. There can also be some unforeseen situations in which you might not be able to give your card.
Look after your pets
Moving might be overwhelming for you, but it can be quite a terrifying experience for your poor furry friends. You should make sure that they are well-looked during your shifting so that they know they are safe and secure. You should bring litter boxes, food dishes, water bowls, blankets, and all of their treats in a separate box with you so that you can use them whenever and do not need to unpack for all of these things.
 You can place this in a separate room from your pets so that they do not get into the food packets. The room should ideally be as far away as possible from where your pets are. This should also be far away from all the shifting commotion and noise. You should also check on them in between in case you hear any weird sounds. 
Make sure you get the house cleaned
The only time you will be able to get your house deep cleaned is when you will be shifting in. you have to take care of all the nooks and crannies before you start shifting the main stuff in. You will also need to clean a bit after you have unpacked, so you should see when you want to do your major cleaning.
You can opt for a move in cleaning service that can deal with all of this hassle for you. You can even think of unpacking yourself and getting your rugs and even upholstery cleaned by professionals once it is all packed. If you are not moving into a new house, cleaning would be quite necessary since the old owners would have also packed up their stuff.
You may also hire furniture removalists professionals such as Furniture Removalists Perth to help you plan out your shifting decision. So, if you make a checklist for the required utilities, furniture removalists professionals will take care of your valuables, moving emotions with them.
Get your utilities turned on before you shift in
You should remember to call up the utility companies when you shift into a new house. You will have to get everything transferred to a new address. You will need to talk to the gas company, the garbage man, electricals, and even the water company.
You will also have to pay any dues you might have left at your old house. You should also enquire about the local services during the closing time so that you do not have to run around all day long to switch the water on.
Order food on shifting day
Some people pack snacks for themselves during shifting days. You might not want to start cooking a whole meal the day before your shift, or even on the day of. Even making snacks and making sure they do not go bad is quite tough.
You might also want to feed people who are helping you out, and for this snacks are just not enough. You can think of ordering pizza and beverages but that might not cut it. You can also get some Chinese takeout from a restaurant near you since they will give boxes and utensils that you can eat in.
Try to figure where everyone will sleep for the night
You obviously know that you will not be able to set your house up in perfect working condition in just one day. If you have pets and kids, it is recommended to figure out your sleeping situation for the night before you tire out.
Don't wait for all the movers to leave till you realize the screws for your beds are missing. All the beds should be set up before any other piece of furniture in your house. You should also remember where you packed the beddings and pillows.
You should try to finish the bedrooms first so that you have a safe haven while you unpack the rest of your place.
Meet your neighbors
It is never a bad idea to meet your neighbors. Who knows, they might even be nice and come over for dinner. Always be kind enough to invite everyone you meet over for dinner, be it together or separately.
These will be the people who will be helping you around later on. Introduce yourself so that they do not have to take that step and worry about intruding while you are busy.
There are a lot of things one needs to take care of while they shift houses. Use this ultimate checklist to help you see if you have missed anything.