Awning Windows Vs. Picture Windows: What's More Value For Money
Homeowners often struggle to choose between awning windows and picture windows.
Perhaps, you too. Or why else would you be here?
Both the window types are amongst the most energy-efficient window choices. And, they are quite popular too.
Despite all this, it could be intimidating to choose which one fits your needs. Or, more importantly, which one's more value for money?
Keep reading to find the answers.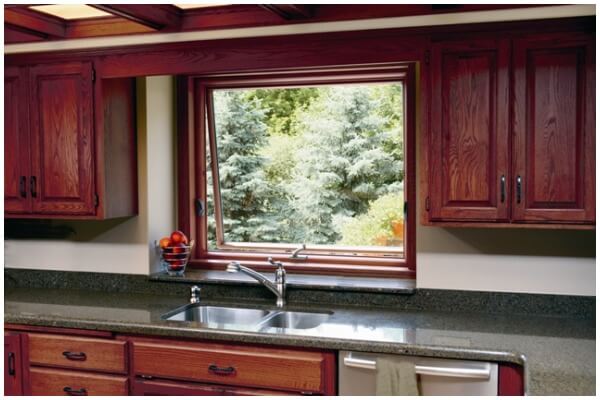 What Do Awning Windows Have To Offer?
Awning windows are generally hinged at the top and open up at the bottom. As a result, these windows open up at a certain angle.
According to Kennesaw Georgia window professionals, awning windows are amongst the most energy-efficient out of the operable ones.
Moreover, since these windows are also generally installed into the ceiling or at a height, they offer enhanced ventilation. And not to mention, the angled opening still keeps rain showers from entering the interiors of your home.
Also, they bring in more natural light and that too throughout the day, no matter in which direction the sun is.
But, here's a catch- being installed at a height, these windows need more maintenance and care.
What Do Picture Windows Have To Offer?
In contrast to awning windows, picture windows are permanently sealed. Meaning they do not open up.
As a result, they may prove to be a more energy-efficient window choice.
These windows usually have large panes with no central dividers. It creates perfect access for you to see the outer beauty. Perhaps, if you have an awe-inspiring scenic view, you might want to go with picture windows.
Indeed, the name "picture" window is indicative of its purpose.
Besides, the inoperability of these windows also does not add up more cost for maintenance and care. And, of course, they are great for enhancing visibility and light.
But, like awning windows, picture windows also come with some drawbacks.
To begin with, being inoperable picture windows do not provide any ventilation. Besides, there could be too much energy gain on sunny days that you might need to turn on your cooling unit to regulate the indoor temperature.
Also Read: Glass Windows For Home: The Types and Benefits of Installation 
Comparing The Cost Of Ownership
Both the windows are quite energy-efficient, considering their own categories. However, both have their own drawbacks too.
For instance, what awning windows save in terms of air and temperature regulation is matched by its maintenance cost.
Likewise, the savings from picture windows in the name of energy efficiency is usually paid by spending on ventilation systems.
The Conclusion
There's no one-shot answer to which window is the better one or the best one. In other words, the choice is subjective and may change according to your needs.
For instance, you might want to go for an awning window in your attic converted bedroom. But, you might not want to choose an awning window for your living room.
Likewise, you might want to go for a picture window if you live in colder regions, but not if you live in an arid or warm region.
In a nutshell, it all boils down to how much you are willing to spend and what you desire out of your choice of window.