Does your furnace have an issue, and do you need help diagnosing the problem? Are you in need of a furnace repair service that is efficient and quick? A company with certified technicians offers their services with flat rate quotes, which will help you to stay within your budget and avoid surprise charges.
Furnace repair.
Imagine it is winter, and your house has a broken furnace. How are you going to manage in such a harsh climate? Who would you call to diagnose the problem with your furnace and help fix it? To avoid expensive repairs and being left without a furnace mid-winter, it is essential to service your furnace regularly.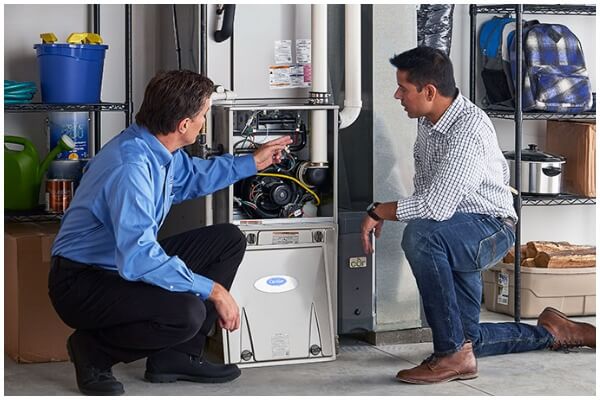 Services offered.
Get a high-quality and energy-efficient furnace installed by licensed and background-checked furnace installers.
You do not have to necessarily wait until something is wrong with your furnace to service it. Conducting regular preventive maintenance to your furnace will protect you from sudden breakdowns.
To ensure your furnace isn't using more energy than it should, it should be routinely tuned up and cleaned. By doing this, the furnace will be efficient and its performance optimal.
Multi-zone heating system.
Have a licensed installation professional install a multi-zone heating system to tackle the heating issue.
There are several options of furnaces you can choose from. You can choose whether you like the traditional ones or those integrated with modern technology. You can get an energy-efficient furnace that is cost-effective.
What should you consider when looking for furnace repair services?
Highly certified and professional technicians.
Their communication to clients is top-notch.
High-quality materials and equipment used.
Their customer service is excellent.
Why should you repair your furnace?
A furnace must be running at maximum efficiency for it to keep your property warm. When you neglect your furnace for so long, the following will happen:
It becomes dirty.
Overworked.
Use excessive electricity or gas.
Develop faults.
Gets noisy.
Repair will be needed.
The repair technician will visit your house to start inspection and diagnosis. You will get flat-rate repair options to prevent future pricing surprises.
Also Read: Holiday Furnace Breakdown in Toronto
Furnace repair issues.
The furnace shuts off.
No power.
The thermostat isn't working.
Failure to blow powerfully and continuously.
Replacement of a furnace part.
Cold air is blown.
When should you repair your furnace?
The energy bill keeps rising. If the furnace is not running efficiently, more energy will be used.
Strange noises.
Your furnace will be mostly noisy due to the grinding and screeching.
Insufficient heating. If a furnace fails to work properly, it won't be able to keep up with your heating needs. There might be severe temperature differences in different rooms.
Conclusion.
If your furnace breaks down in the middle of winter, you will be devastated. Conducting repairs is also expensive. The best way to avoid sudden breakdowns is by doing routine maintenance and cleaning. When looking for furnace repair services, consider their workmanship, communication skills, high-quality equipment, and good customer service. It is also essential to know when you need to repair your furnace.