Are you ready to create your dream home but feeling overwhelmed with where to begin? Building a home can be an intimidating endeavor. However, the possibilities are truly endless when it comes to designing a space that is uniquely yours. 
The cost of building a home can vary from one state to another. For example, the median price for constructing a reasonable mid-sized home in Texas is $286,000. However, the costs vary widely depending on your chosen materials, project size, and local labor rates. So, before you begin the process, it's important to plan accordingly and consider a few key tips.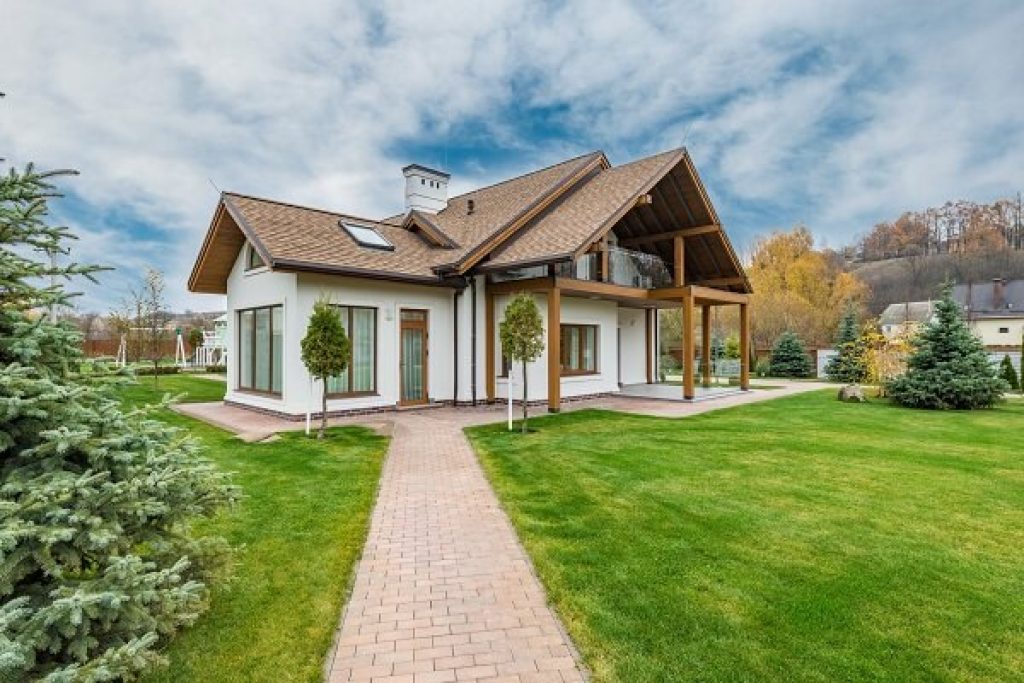 Budgeting
Budget planning for your dream house is a crucial beginning point, much like setting the foundation for a home. Start by defining your financial plan realistically, considering construction costs, furnishing, and possible surprising expenses. It's important to differentiate between your needs and wants and ensure you allocate your budget effectively to the must-have features.
Set aside a contingency amount to account for unforeseen surprises, typically around 10% of your spending plan. Look for guidance from experts like architects, builders, and financial advisors.
The cost of constructing a home in Texas averages $132 per square foot, which misses the mark of the 10 cheapest states by merely a couple of dollars. You won't have to spend a fortune to build yours. Look up custom home builders in Texas to find the right professional for your project. They will help you design your home's layout and allow you to choose your desired materials and finishes, encompassing options like flooring, cabinetry, and fixtures.
Create a layout
Think about the design of your home. It can be helpful to draw out a rough sketch of the floor plan with estimated measurements for each room and space. Set aside areas for various purposes, like an office or kids' playroom. Also, if you are remodeling, consider any structural changes you'd like to make, such as eliminating walls or expanding the kitchen.
Select an interior design style
When it comes to styling your house, the decisions are overwhelming. To assist in narrowing down the process, think about what styles you are drawn to and make sure about the components that will make up your ideal space. Look through magazines or browse online to get an idea. Are there specific colors or textures that resonate with you? What type of furniture do you like? Once you have decided on the main components, now is the right time to find a cohesive look for your dream house. 
There are many styles to consider, all with remarkable attributes and benefits. For instance, a modern stylistic layout often features angular lines, neutral colors, and clean surfaces for a streamlined appearance. On the other hand, a traditional style could coordinate classic furniture, intricate details, and heirloom accents for timeless elegance. Regardless of your selection, ensure it exudes your personality while offering all the functionality you want. 
Also Read: HOW TO CHOOSE INTERIOR DOORS: 7 Factors to Consider When Choosing an Interior Door
Choose A location
Choosing the right spot for your dream home can make all the difference. Whether you're looking to build an entirely new home or renovate your existing abode, selecting the right area is key. Consider things like nearby schools, parks and recreation areas, restaurants and grocery stores, entertainment venues, public transportation access, and average real estate values. Looking into these elements can ensure you're investing in a great area for yourself and your family.
Choose an architectural style
You can choose a single style for the entire house or vary it up throughout the home. Decide whether you'd like to create a modern, sophisticated space, a traditional countryside feel, or something in between. Visualize each room and ensure a seamless transition from one room to the other.
Also, consider the functionality of each space. A bedroom should be a place of tranquillity and rest, while you may want to make your living room more of a conversation area. When thinking about how to choose an architectural style, it's important to also think about which materials will best achieve the look you're going for – stone, wood, tile.
Think about positioning
It's essential to consider the lighting and exposure around your home. Consider which rooms need more natural light versus those that should remain cooler or darker throughout the day. Also, pay attention to how much direct sunlight certain areas of your house receive during different times of the year.
For instance, a room facing the east will be cooler and brighter in the morning but warmer and more shaded as the day progresses. If you're concerned about certain rooms becoming too hot or cold because of sun exposure, consider installing window treatments like roller shades to regulate temperature and light levels.
Conclusion
Designing and building your dream home is one of the most exciting yet overwhelming projects anyone can embark on. It's important to take your time deciding which elements are right for you and your lifestyle, both aesthetically and functionally. Keeping your desired result at the forefront of your decisions allows you to create a customized environment expressing your personality. 
Finding balance in the interplay between functionality and aesthetics creates an ideal atmosphere that provides comfort for all who inhabit its space. Whether making a quiet retreat or preparing a warm dinner in an inviting kitchen, the choices made while designing with these tips will bring satisfaction and fulfillment every time you turn the key to open the door.