You have put a lot of effort into your home. It is your space to recharge, reenergize, and spend quality time with your family and friends. A fire or a flood in your home is more than just a financial stressor; it is an emotionally and physically exhausting ordeal to go through.
Your insurance claim can feel like an added burden on top of it all, but it is also key to setting yourself up financially to rebuild your home the way it was or the way you want it.
If you live for home décor, these are some of the things you should know about filing a home fire insurance claim.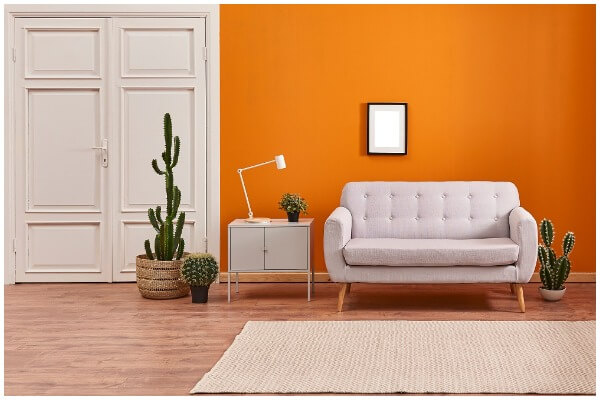 What You Need to Know About Your Contents Insurance Claim
After structural damage to your property, the contents part of your insurance claim is usually the next most important part of your claim.
This covers your belongings, including clothes, books, records, Blu-Rays, electronics, etc., but some of the biggest items will be furniture and appliances.
As part of the claims process, you will have to generate and complete a Schedule of Loss. This is a document that lists all of the belongings lost or damaged in the fire.
One thing to watch out for is smoke damage restoration attempts. Smoke damage restoration is notoriously difficult, and attempts may not be successful. However, the cost of these restoration attempts may be deducted from your insurance payout. You may want to discuss the option of replacing those belongings with your insurance company first.
What About Fine Art or Collectibles?
When it comes to fine art and collectibles, you may need special insurance coverage for them. When it comes to collectibles, rare items, fine art, and jewelry, your normal home fire insurance policy may have low limits.
Unfortunately, there is not much you can do if you have already lost these valuables in a fire. Check to see what special limits apply to your policy.
Also Read: Using Canvas Art to Create a Focal Point in Your Home Décor
What If You Want to Redo Your Home After a Fire?
This can be a bit more complicated than restoring it to the way it was before the loss. If you have Replacement Cost coverage, you can wind up leaving a lot of money on the table if you would rather buy new furniture and other belongings than replace what you already had.
With Replacement Cost coverage, the insurance company provides funds to replace each item up to your coverage limit. The alternative is Actual Cash Value coverage, where they provide funds equal to what the item was worth at the time of loss. The insurance company will take the replacement cost and apply a depreciation rate to reflect the condition it was in at the time of loss. A five-year-old couch will be worth considerably less than the same couch brand-new from the store.
If you want to buy different belongings and redecorate, the insurance company may provide a lump sum payment calculated using Actual Cash Value. That means you may have less to work with, but you will be able to spend it at your discretion, the way you want. This is not an approach for everyone, though it may be preferable for you.