Are you planning a roofing project and wondering how to find the right contractor? Don't worry, you're not alone. Finding the perfect roofing contractor can be daunting, but it doesn't have to be. This blog post is here to guide you through this process with some handy tips that will make your search easier and more efficient. Let's dive in!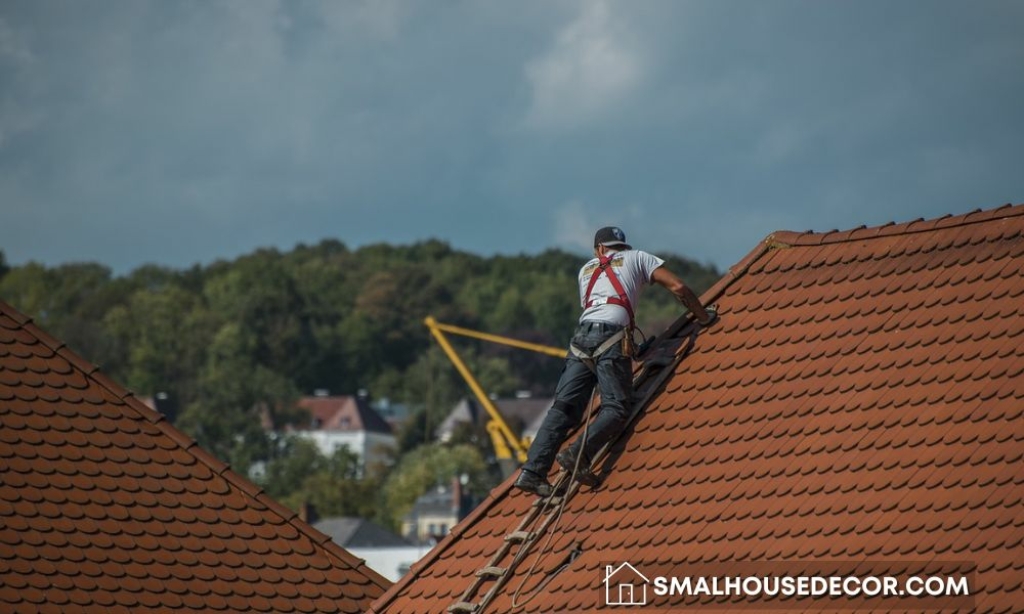 Look Over Portfolios
Reviewing a contractor's portfolio is a powerful tool in your search for an ideal roofer. They offer an overview of a roofer's past projects, shedding light on their craftsmanship, attention to detail, and overall quality of work. This is the fastest way to find superior roofing workmanship that fits your needs and wishes. You can glean insights into their specialization areas, whether it's shingle roofing, metal roofing, or flat roofs. The diversity of work can also signify their adaptability to different architectural styles and roofing complexities. 
High-quality photos and detailed project descriptions in a portfolio are indications of transparency, a characteristic you'll want in your contractor. Additionally, portfolios can provide customer testimonials, further evidencing the roofer's credibility and reliability. Therefore, thoroughly studying portfolios can give you a clearer picture of what to expect, helping you make an informed decision when hiring a roofing contractor.
Gather Recommendation
Gathering recommendations is another effective strategy in your quest to find the right roofing contractor who will ensure it remains solid. When you seek recommendations from friends, family, or neighbors, you garner authentic, firsthand experiences about their work quality, professionalism, and reliability. Online reviews and ratings also offer a wealth of information, showcasing a broader range of customer experiences. 
This collective insight can help identify common strengths or issues, providing you with a comprehensive understanding of what to expect from a contractor. Furthermore, recommendations can lead to discovering contractors you may not have found in your initial search. Therefore, gathering recommendations not only validates your choice but also widens your options, ensuring that you select a contractor who best matches your specific roofing needs.
Check For Licensing And Insurance
A license reflects a contractor's compliance with local laws and regulations, indicating their professional competency and legitimizing their business operations. Insurance, on the other hand, provides a safety net, protecting you from potential liabilities such as accidents or damages that may occur during the project. 
A contractor with proper licensing and insurance demonstrates their commitment to professional standards and their concern for customer protection. Hence, checking for these credentials can significantly reduce your risk, providing you additional confidence in your contractor selection.
Interview The Candidates
When you find a few suitable candidates you may hire, it's time to ask them a few questions to sort out who is a more viable option. Here are some topics you should cover:
ask about experience
ask for references
written estimates and contracts
materials
timeline
warranty
unexpected issues
permits and inspections
supervising the project
safety measures
debris and clean-up
payment schedule
communication
Interviewing potential roofing contractors offers an opportunity to delve deeper into their expertise, experience, and work ethics. During the interview, you can assess their understanding of the project, their problem-solving abilities, and their communication skills. This direct interaction helps to determine the contractor's reliability, transparency, and commitment to the project, ensuring you choose a contractor who not only meets your roofing needs but also aligns with your expectations.
Also Read: A Comprehensive Look at Modern Residential Roofing Systems
Compare Options
Another essential step in finding the right roofing contractor is comparing your options. Just like shopping for the best deal, putting contractors side by side can help you identify who offers the best value for your money. It allows you to gauge their respective strengths and weaknesses, prices, and service quality. 
This process can reveal important differences that might not be apparent at first glance, including variations in materials used, workmanship warranty, and project timeline. Comparing options can also highlight discrepancies in estimates, giving you the opportunity to negotiate a better deal. Ultimately, this step ensures that you make an informed, confident decision that aligns with both your roofing needs and budget.
Get A Written Contract
Securing a written contract is crucial in finding the right roofing contractor. This document outlines the project's scope, including details like materials, timeline, and costs, ensuring transparency and providing a clear roadmap for the work. It safeguards your interests, specifying what is expected from the contractor and holding them accountable for delivering as promised. In case of disputes or issues, it serves as a legal reference point. 
Additionally, a contractor's willingness to provide a detailed written contract signals their professionalism and commitment to quality work. Therefore, insisting on a written contract can significantly help in selecting a reliable, trustworthy roofing contractor for your project.
So, you're on your path to hiring the right roofing contractor! Remember, consider their past work, gather recommendations, verify licenses and insurance, conduct interviews, compare options, and secure a written contract. With these steps, you'll be equipped to make an informed decision that ensures a successful roofing project. Here's to your new, beautiful, and sturdy roof!