Perhaps you have planned to move into your new home a long time ago. However, as the moving day approaches, there also comes the harsh weather. A rainy-day move can be a hassle and may result in damaging your belongings. Read on this post to have a plan before such a thing occurs. 
Do not allow the unpredictable climate to change your mind. Instead, here are the tips to avoid any trouble during moving day.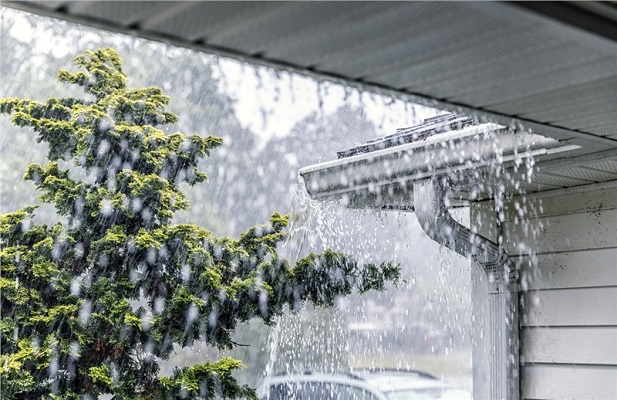 You can have access to the weather forecast every day. It could be on television or via social platforms. In addition to that, make sure to check on the weather before your move out. However, it is not 100% accurate but a useful factor to get ready for possibilities. 
It will give you hints on what to wear on the moving date. For instance, if the weather is fine and sunny, you can wear normal clothes. Things will be different when you are expecting bad weather. It requires wearing appropriate attire to protect yourself from rain and even not to get cold. 
No one could deny the struggle when the moving day happens during rainy days. The first thing to keep in mind is your belongings, whether they are packed safely. 
Garbage bags can help to secure lots of things from rain. It may contain already packed clothes just to double the protection from getting wet. It can also carry some household items, especially those lightweight. 
Another use of a garbage bag is to store books and other paper items. It secures such pieces of stuff better if placed in a box for added protection. 
These garbage bags are eco-friendly. It can be recycled and also works for hanging clothes that you plan to keep for a while. 
Wear an Appropriate Footwear 
Moving out on a rainy day can be too risky. You will walk around the wet and slippery ground. You may fall and get injured accidentally. 
So, the best footwear would be shoes made of rubber soles. This prevents slipping and accidents due to wet ground. Other movers may opt to wear slippers but it is not a smart decision. It is prone to damage and also reduces comfort. Instead, you can choose sneakers or hiking shoes so that you can walk and even run safely. 
Lastly, place cardboards or non-slip mats on the floor and other risk spots to prevent slipping. Each item must be durable for one-time use. 
Take Note of the Distances
Distance plays a vital role when moving out during bad weather. Since the job should be done quickly, place all the things ready for transport near the truck. It could be in the living room or garage to limit the effort and time going back and forth. 
Tell the mover to park the truck near the house. Inspect the ground if it is stable so as not to get stuck. In this way, it is easier to carry and put items in the truck even if it is raining. 
Do not forget to secure your furniture with moving pads and then plastic wrap to keep them dry. The back of the truck must also be fully sealed to ensure no leaks.
Proper Positioning of Items
Your things can be grouped into essential and non-essential. Separate the items before the moving day to know which ones should go first inside the truck. 
Prioritize the less valuable items followed by the fragile pieces of stuff. You could wait for the rain to slow down to get started.
In the case of electronics and other devices, it is necessary to cover them with a blanket while bringing them inside the truck. 
Working as a team makes the moving day faster. There must be movers inside the house and the others will be hands-on in carrying the items out. Assign their roles to a group to make things easier. It also reduces the dirt you need to clean after moving out. 
Also Read: The ultimate checklist for things to do before moving into a new house
Gather Cleaning Materials
Expect to clean the house after the move due to dirt and mud. Prepare a number of towels to wipe furniture and boxes before putting them inside the truck. This is to prevent leaks and secure the items. 
It is also for the wellbeing of the movers as they are being soaked with water. Lend them a towel to wipe themselves before leaving the place. 
Unpack items As Soon As You Arrive
Moving in is also a challenging task. It involves unpacking all the items which can be messy and requires a lot of work. It is highly recommended to remove the items upon arrival to avoid moisture and mold buildup. 
Look for boxes that can be reused and let them dry outdoors. If you see things that have no value, you can throw them in the trash. 
Best Professional Movers We Recommend
Expert removalists in Port Hedland can help you move out in times of bad weather. It will never be a hassle to gather and transport items to your new home with the help of professional movers. The company is composed of skilled movers and drivers to move your things safely. 
Final Thoughts 
To summarize, there are lots of difficulties when you move out on a rainy day. The right group of movers has to transfer your things without any damage despite the bad climate. Lastly, finding professional movers is easy at an affordable rate.